Top Best Staycations in Houston for Families
In Houston, you can explore the opera scene, explore the historical center, or even dine on fine dishes, then visit its budget-friendly destinations. While there is much to do within the downtown areas, it's easy to venture further than where one can spread out. Come enjoy this stunning Texas town while bunking at one of these awesome staycation destinations.
Staycations in Houston may be a lot of fun! It's easy to enjoy a city break with a variety of themed lodging options and opulent amenities. Houston has a wide variety of dining, retail, and entertainment options. As a result of the city's diverse neighborhoods, visitors may enjoy a wide range of activities while yet being close to the heart of the city. Explore art galleries and museums, learn about local history, or simply relax at one of these fantastic staycations!
Galveston Island
Galveston Island is the perfect spot for a staycation from Houston. With miles of shoreline and plenty of attractions, it offers an easy escape for anyone wanting to avoid the hustle and bustle of city life. Located just an hour away from downtown Houston, Galveston Island has something to offer everyone who visits.
The beaches are sunny and warm year-round, making them ideal for swimming or sunbathing any time of the year. The historic Strand district boasts unique boutiques, restaurants, and bars, while family-friendly attractions like Moody Gardens or Schlitterbahn Waterpark & Resort provide hours of entertainment. Visitors can also experience a piece of history on a tour through one of several museums including the Ocean Star Offshore Drilling Rig Museum or Galveston Railroad Museum.
Houston Zoo
6200 Hermann Park Dr, Houston, TX 77030
From magnificent animals and exciting exhibits to educational opportunities and hands-on activities, the zoo offers something for everyone. With more than 6,000 animals from 900 different species from around the world, this beloved Houston landmark is sure to keep kids of all ages entertained.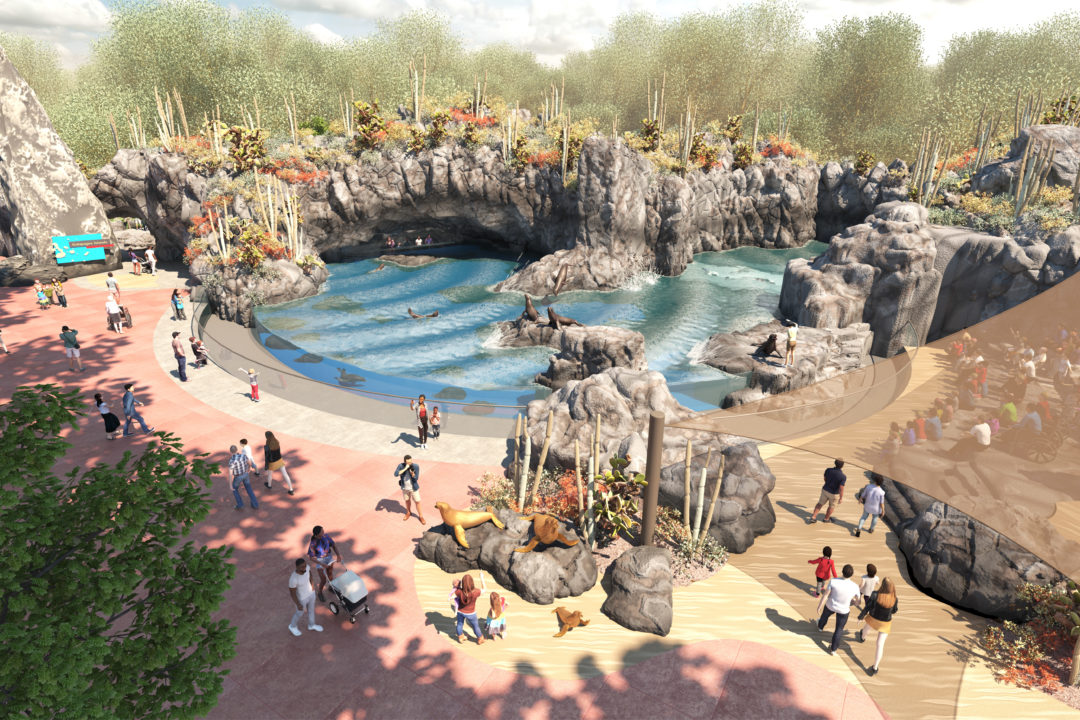 Visitors will be amazed by some of the unique creatures that call the zoo home such as elephants, giraffes, gorillas, and lions. Step into the African Forest to get up close and personal with some of these majestic animals or take a ride on one of two miniature train rides that tour through parts of the park. For those looking for something educational, there are daily animal shows featuring live presentations with zookeepers talking about their favorite animals.
Houston Museum of Natural Science and Space Center
5555 Hermann Park Dr, Houston, TX 77030
The Houston Museum of Natural Science is an incredible museum featuring a variety of permanent exhibits such as the Hall of Ancient Egypt and the Morian Hall of Paleontology, along with engaging temporary exhibitions. Visitors can explore the butterfly center, take in a 3D or IMAX film at the Wortham Giant Screen theater, or find out about space exploration at the Burke Baker Planetarium. There's also an outdoor garden that showcases native Texas plants and wildlife.
At the Space Center Houston, guests will have access to interactive displays like astronaut training simulators and mission control rooms as they learn more about NASA's history and future plans for space exploration.
Donovan Park
700 Heights Boulevard, Houston, TX 77007; (713)861-4002
Donovan Park is a hidden gem located in the heart of Houston, perfect for a staycation. Situated in the historic East End district, this family-friendly park offers a variety of activities to keep everyone entertained. With something for people from all walks of life, Donovan Park provides an ideal setting to relax and unwind during your staycation in Houston.

The park features lush green spaces, playgrounds, and picnic spots. There's plenty of room to run around and explore, with trails along winding bayous offering stunning views of the city skyline. Adults will enjoy the outdoor fitness equipment while children can have fun on slides and swings in the playground area. Visitors can also take part in various recreational activities such as volleyball and soccer or simply sit back and relax by one of the fountains while admiring nature's beauty around them.
Donovan Park is the Cinderella story of a formerly underutilized park transformed into a unique fantasy play space through the power of community involvement. Over a period of nine months, thousands of dedicated volunteers and supporters participated in the fundraising, organization, and building of a dream that became a reality. Today, it is a place that sparks young imaginations, encourages social interaction among cultures, and serves as an inspiration to future generations. Incorporating original ideas contributed by area school children, Donovan Park was designed by community-built architectural pioneers, Robert S. Leathers & Associates of Ithaca, New York. With its railroad theme and Victorian-era turrets, the playground reflects the historic character of its surroundings. – houstonheights.org/properties/donovan-park
Bayou Wildlife Zoo
5050 FM 517 Road, Alvin, TX 77511
It's time to plan your next staycation! Houston, Texas is home to many attractions and the Bayou Wildlife Zoo is one of them. This zoo offers visitors a unique opportunity to get up close with some of Texas' most rare and exotic animals.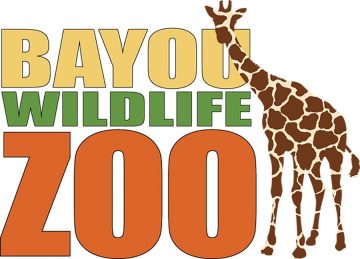 In addition to its variety of birds, reptiles, and mammals, Bayou Wildlife Zoo also features an interactive station where guests can learn more about the conservation efforts being made in the area. From educational talks on animal behavior and ecology to hands-on activities such as guided walks through the zoo's natural habitats, there are plenty of ways for visitors to explore their wild side during their staycation in Houston. Guests can also take advantage of various amenities like picnic pavilions, restrooms, and concession stands throughout the park.
Visit the Bayou Wildlife Zoo in Alvin, Texas, and take a tram tour around the zoo with one of our knowledgeable guides. In our 80-acre park, you'll learn about animals from all over the world from our skilled guides. There are three main attractions at Bayou Wildlife Zoo: the 80-acre tram ride, Addie Lou's Barnyard, and our red barn. Join us for a day at our zoo to learn about all of the different areas. You'll see gators, kangaroos, and more as you make your way between the various sections. Our shaded picnic area is available for you to enjoy your own meal. In addition, we have a snack bar on-site. Our picnic area is stocked with a selection of lawn activities for your enjoyment. – bayouwildlifezoo.com
Space Center Houston
1601 NASA Pkwy. Houston, TX 77058; 281-244-2100
Are you looking for an exciting staycation destination that's close to home? Look no further than Space Center Houston! Located in the heart of Houston, this world-renowned space education center is a great place to spend your days off. With more than 400 space artifacts on display and more than 100 interactive exhibits, visitors of all ages can explore the amazing history of space travel.

At Space Center Houston, visitors get a behind-the-scenes look at all aspects of NASA's manned missions, including an up-close view of some of their most iconic spacecraft. Guests have the chance to experience a simulated shuttle launch and even take part in one-of-a-kind mission simulations. They also host educational tours and lectures from astronauts who are happy to share their stories with eager participants.
Space Center Houston is owned and operated by the Manned Space Flight Education Foundation, a 501(c)(3) nonprofit educational foundation offering extensive science education programs and a space museum. Space Center Houston is a leading science and space exploration learning center. Discover how space inspires technological, cultural, and social progress. Explore advancements in rocket launch and landing mechanics, get a glimpse into international collaboration aboard the Space Station, and see space robotics development and evolution. – spacecenter.org
The Health Museum
1515 Hermann Dr. Houston, Texas 77004; (713) 521-1515
Are you looking for a fun and educational staycation in Houston? Look no further than the Health Museum! Located in the heart of downtown Houston, this museum is an interactive learning experience that is sure to provide entertainment for all ages. With its numerous health-focused exhibits, activities, and programs, the Health Museum is a great way to explore science and medicine from a unique perspective.

The museum offers something new every day with its rotating collection of exhibitions that feature topics ranging from anatomy and physiology to nutrition and genetics. Visitors can also take part in interactive activities such as exploring 3D models of human organs or creating their own virtual reality health application. Additionally, the museum provides educational programming for children such as after-school programs and summer camps that cover topics like robotics and coding. All these experiences are designed to help visitors gain knowledge about how the body works while having fun at the same time.
In the heart of Houston, The Health Museum inspires passion and curiosity in health, the medical sciences, and the human body. With over 2.5 million visitors, we are the most interactive and popular science learning center of its kind and a favorite among Houstonians. – thehealthmuseum.org
Houston Arboretum & Nature Center
4501 Woodway Drive, Houston, TX 77024; 713.681.8433
The Houston Arboretum & Nature Center is the perfect spot for your next staycation. Located right in the heart of Houston, this sprawling 155-acre oasis offers serenity and relaxation to all who visit it. With 5 miles of trails, diverse wildlife habitats, and educational exhibits, there's something for everyone at this nature center.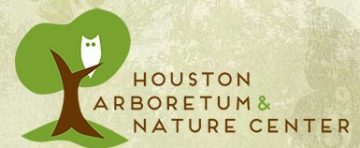 Visitors can discover a variety of birds, animals, plants, and insects while walking along the trails that traverse meadows and forests. Explore butterfly gardens or take a guided tour from one of their expert guides to learn about the unique diversity that is found in Houston's natural environment. There are also plenty of activities for children such as scavenger hunts or story time among other child-friendly programs offered by the center – making it an ideal spot for family fun!
The Health Museum, located in the heart of Houston, is a place where visitors may learn about health, medicine, and the human body. More than two and a half million people have visited us, making us the busiest and most well-liked science center in the city. – houstonarboretum.org
Miller Outdoor Theater
6000 Hermann Park Drive, Houston, TX 77030
Miller Outdoor Theater is an ideal staycation spot for Houston area residents. Located in Hermann Park, this outdoor amphitheater has been providing the city with free entertainment since 1923. Its stage and seating provide an open-air theater experience suitable for all ages. From Broadway musicals to stand-up comedy, Miller Outdoor Theater offers a variety of shows throughout the year.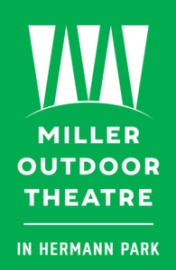 Houstonians can enjoy performances from local and national acts without having to leave the city limits. During summer months, families can bring blankets and lawn chairs to sit on the hillside lawn while enjoying a picnic dinner under the stars. For more interactive shows, audiences are invited to join in singalongs or dance along with performers on stage – creating memories that will last a lifetime! With its convenient location, and competitive ticket prices (free!)
It is the goal of the Miller Theatre's advisory board (MTAB) to produce free, high-quality performances at the Miller Outdoor Theatre for Houston's various neighborhoods and visitors to this magnificent city, using public and private funds. Hermann Park's Miller Outdoor Theatre offers an eight-month season of professional entertainment that is artistically good, culturally diverse, and always FREE to the public. It is the only venue of its kind in the United States. This year's impressive line-up includes classical music, jazz, global music and dance, ballet, Shakespeare, musical theater, classic cinema, and much more. Pre-show picnics on the hillside or in the covered seating area are both welcome options. It's a great place to take the whole family!- milleroutdoortheatre.com
Levy Park
3801 Eastside Street, Houston, TX 77098
Levy Park is a 6.2-acre urban green space located in the heart of Houston, Texas that has become a popular staycation destination for locals. Its picturesque setting and recreational amenities make it easy to relax and enjoy some quality time away from home without having to leave the city. In addition to its lush, grassy pathways and eye-catching art installations, Levy Park provides plenty of activities for visitors of all ages to enjoy.

One of the park's main attractions is its interactive playground which features a range of engaging climbing structures and playground equipment for children of all ages. There are also two performance pavilions in the park where music concerts are often held throughout the year, allowing guests to sit back and enjoy live entertainment with their family or friends.
Activities areas, dog parks, a community garden, and the Children's Park are among the park's many amenities. Programs in wellness, education, the arts, and recreation are available free of charge all year long. There's always something going on at Levy Park whether it's a festival, a program, a play date, or just a stroll in the park. – levyparkhouston.org
Downtown Aquarium
Houston, TX
This aquarium offers a unique experience, combining a restaurant, bar, aquarium and amusement rides. With over 400 species of aquatic life, featuring animals from the Louisiana Gulf Coast to South America, there is something for everyone to enjoy. Visitors can explore the 50 different exhibits that feature sharks, stingrays and tropical fish.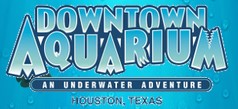 In addition to admiring all of the animals on display, visitors also have access to amusements such as train rides and carousel rides. The giant Ferris wheel allows visitors to have a great view of downtown Houston while they are enjoying their staycation at this amazing location.
This is the ticket to get! Your All-Day Adventure Pass includes all-day admission to the Aquarium Adventure Exhibit and Stingray Reef plus unlimited amusement rides. Save up to 40% with this option! Must show valid I.D and ticket voucher to receive a wristband at the ticket booth or Will Call window. – aquariumrestaurants.com
Buffalo Bayou Park
1019 Commerce Street, Suite 200, Houston, TX 77002
Taking a staycation in Houston? Look no further than Buffalo Bayou Park! Located just minutes from Downtown, this sprawling 160-acre park is a local treasure. With plenty of outdoor activities and wonderful views, the park is ideal for those seeking some rest and relaxation close to home.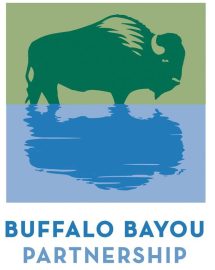 Visitors can explore miles of natural trails winding through the lush foliage or take advantage of the numerous recreational offerings such as fishing, canoeing, and kayaking. Take a leisurely stroll along one of the many scenic pathways that wind around the bayou or find a tranquil spot to picnic while soaking up stunning views of downtown Houston's skyline. Don't forget to make time for some sightseeing; Buffalo Bayou Park offers numerous historical sites including the Montgomery County Courthouse and Wortham Insurance Buildings.
Between Allen Parkway and Memorial Drive, Buffalo Bayou Park's 160 acres stretch from Shepherd Drive to Sabine Street, making it one of the country's finest urban green areas. Download the Buffalo Bayou Guide below to experience all the natural splendor the bayou has to offer. Use the map to help you navigate the many parks and historic locations along the canal. – buffalobayou.org
Hermann Park Conservancy
1500 Hermann Drive, Houston, TX 77004
Since its inception in 1914, Hermann Park Conservancy has been Houston's go-to staycation destination. Located just minutes from downtown, the 445-acre urban park is home to a variety of attractions including the McGovern Centennial Gardens, Miller Outdoor Theatre, and Houston Zoo. Visitors can also enjoy fishing, hiking, biking, and bird watching all within one place.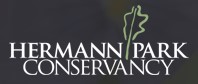 Hermann Park Conservancy offers something for everyone with its wide range of interactive activities for kids and adults alike. From educational programs like Little Naturalist classes to recreational activities such as paddle boats on McGovern Lake, there is no shortage of ways to spend time outside in this beautiful urban park. The conservancy also hosts various events throughout the year such as movie nights at Miller Outdoor Theater and food truck festivals for visitors to enjoy.
The Centennial Green, a large central lawn with themed garden rooms, is home to more than 490 new trees of more than 50 species, 760 hedge shrubs, 55,000 perennial bulbs, 650 azaleas, and 4.5 acres of grass. Visitors can tour Centennial Green. Family Garden, which grows seasonal produce such vegetables, herbs, and fruit trees in the Arid and Woodland Gardens and the Celebration and Woodland Gardens and an educational Family Garden.- hermannpark.org
Final Word
Houston offers a wide selection of activities for staycationers looking to explore their city. From outdoor adventures at Armand Bayou Nature Center and the Houston Zoo to educational experiences with the Houston Museum of Natural Science and Space Center Houston, there is truly something for everyone. Not to mention the plethora of restaurants, shops, and attractions in Downtown Houston and the Galleria that offer exciting activities to keep kids and adults alike entertained.