Fun Day Trips From Houston for Families
Houston is the most diverse town in Texas, and that diversity extends to its interesting attractions. If you are searching for outdoor ventures for the whole family, these Houston day trips are for you! There are tons of excellent destinations just a day's drive from Houston with more to do than you may think. So, enjoy any of these kid-approved day trip locations from Galveston to San Antonio. Hope you enjoy the trip with your family!
Houston is ideally situated for a great day trip, whether you want to sample vintages at local vineyards, relax on a white-sand beach, or indulge in some Texas-style BBQ. You've got the seaside on one side and the Texas Hill Country on the other, making it an ideal location for both. Tourist attractions, restaurants, and brewpubs abound in both cities. Best news of all? There are numerous hotels, resorts, and campgrounds to choose from if you desire to extend your vacation into the night. Houston has a lot to offer, so we've put together a list of our favorite day trips.
Galveston Island Historic Pleasure Pier
2501 Seawall Blvd. Galveston Island, TX 77550; 409.766.4950
Galveston Island Historic Pleasure Pier is an ideal day trip destination for families living in the Houston area. Offering a variety of rides and attractions, this pier provides fun for all ages. Located along Seawall Boulevard, the pier offers stunning views of Galveston Bay and is easily accessible from Houston. From thrilling roller-coasters to traditional carnival games, there's something for everyone at the Galveston Island Historic Pleasure Pier.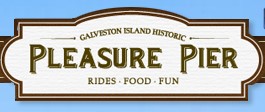 This iconic pier has been serving visitors since 2012 and features numerous eateries, shops, and galleries sure to excite even the pickiest family members. Enjoy a freshly prepared meal at one of their restaurants or take a break from your adventure with some relaxing shopping around their boutiques.
Featuring waterfront fun and entertainment like no other Gulf Coast destination, the Galveston Island Historic Pleasure Pier features family-oriented attractions including rides, midway games, a wide selection of food venues, and retail shops. – pleasurepier.com
Moody Gardens
One Hope Boulevard, Galveston, TX 77554; 409-744-4673
Moody Gardens in Galveston, Texas is the perfect day trip from Houston for those looking to enjoy a variety of exciting activities. Located just over an hour away by car, Moody Gardens features many attractions that will appeal to all ages. From spectacular exhibits at their Aquarium Pyramid and Rainforest Pyramid to interactive rides like the Colonel Paddlewheel Boat, there's something for everyone at Moody Gardens.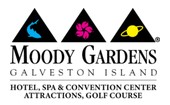 Visitors can also take advantage of 3D movies and 4D Special FX theater experiences as well as guided tours of the historic city of Galveston. Kids can explore life-size treehouse structures and play in the Children's Museum, while adults can relax in the Palm Beach area or take a leisurely stroll around one of their many beautiful gardens. With so much to see and do, Moody Gardens is sure to make any day trip from Houston enjoyable!
Moody Gardens is a public, non-profit educational destination utilizing nature in the advancement of rehabilitation, conservation, recreation, and research. Enjoy the Rainforest and Aquarium Pyramids, MG3D Theater and 4D Theaters, Discovery Museum, 20,000 Leagues Interactive Adventure and the Colonel Paddlewheel Boat. – moodygardens.com
Bayou Wildlife Zoo
5050 FM 517 Road, Alvin, TX 77511
For animal lovers looking for a day-trip adventure close to home, the Bayou Wildlife Zoo in Alvin, Texas is an ideal destination. Located just 25 miles south of Houston, the zoo offers a unique wildlife experience that can be enjoyed in one day. With over 400 animals on the premises, visitors can get up close and personal with some of nature's most fascinating creatures.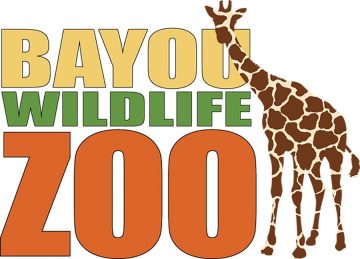 The Bayou Wildlife Zoo features alligators, tropical birds, primates and exotic cats — including lions and tigers. Take a guided tour or explore at your own pace while learning facts about each species from knowledgeable staff members. The zoo also offers interactive activities such as feeding parakeets from your hand or posing for pictures with baby animals like lemurs and coatimundis. The whole family will have fun discovering new creatures during this exciting day trip from Houston!
Visit Bayou Wildlife Zoo in Alvin, Texas, to explore our wildlife zoo with an experienced guide from the comfort of a tram. We take you through 80 acres where our knowledgeable guides will tell you about animals from all around the world. Bayou Wildlife Zoo offers three areas of attractions: an 80-acre tram ride, Addie Lou's Barnyard, and our big red barn. Come and spend the day with us to get to know all the different parts of our zoo. While walking between the different areas are alligators, kangaroos, and more! You are invited to bring your own lunch and eat in our covered picnic area. We also have an on-site snack bar. You will find a variety of lawn games in our picnic area for your enjoyment. – bayouwildlifezoo.com
George Observatory
21901 FM 762 Rd. Needville, TX 77461; (281) 242-3055
George Observatory is located in Brazos Bend State Park near Needville, Texas, and is a great day trip for those living in or visiting Houston. Visitors to the observatory can explore the exhibits and view celestial wonders through a variety of telescopes. The observatory has several large telescopes, including the 36-inch Gueymard Research Telescope housed in a unique dome structure that rotates to track astronomical objects across the sky.

The George Observatory also offers family-friendly activities such as planetarium shows, night hikes on trails lit by stars, science lectures, special events, and star parties. On clear nights with dark skies, visitors can look through high-powered telescopes led by professional astronomers and experience breathtaking views of planets like Saturn and its rings, distant galaxies millions of light years away, double stars with different colors depending on their temperature, and many other fascinating sights from our universe!
Get back to exploring the galaxy! The Houston Museum of Natural Science is investing in the educational and recreational future of Fort Bend County with a revamped experience at the historic George Observatory, working in collaboration with our friends at Brazos Bend State Park.- hmns.org/george-observatory
Blue Bell Creameries
1101 South Blue Bell Road, Brenham, TX 77833; 800-327-8135
Blue Bell Creameries, located in Brenham, Texas, is the ideal day trip from Houston. Located just an hour and a half outside of Houston, Blue Bell Creameries offers the perfect place to spend the day exploring and indulging in delicious ice cream. Since 1907, Blue Bell Creameries has been producing some of the best-tasting ice creams around. The creameries offer daily tours of their production facility that allow visitors to learn about how their products are made and taste samples straight from the production line.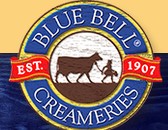 The grounds also feature a gift shop with souvenirs for purchase as well as a unique experience inside their Scoop Shoppe – where customers can create their own custom ice cream flavor!
A trip to Blue Bell isn't complete without exploring the beautiful surrounding communities. Visit us in our hometown of Brenham, Texas! Stop by for a scoop of ice cream at the Ice Cream Parlor, shop in the Country Store, and learn more about us in our Visitor Center. You can also visit our facility located in Sylacauga, Alabama, to enjoy a scoop of your favorite flavor at the Ice Cream Parlor and shop at the Country Store. – bluebell.com
Horseshoe Junction Family Fun Park
2080 US 290 West, Brenham, TX 77833
Horseshoe Junction Family Fun Park is the perfect day trip destination for Houston locals and visitors alike. Located just a short drive outside of Houston, Horseshoe Junction offers a wide variety of activities that will keep the whole family entertained. From mini-golf to go-karts and batting cages, there's something for everyone at this fun park.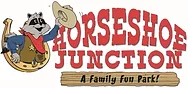 The outdoor attractions are sure to make all ages smile, from the 10-hole mini golf course to the 16-go-kart track with both single and double karts available. Younger children can enjoy bumper boats or play a round of laser tag in their special arena. Plus, don't forget about the batting cages with baseballs and softballs for children 3 years old and up!
We've been Brenham's go-to spot for family fun for over a decade. A day full of go-karts, mini golf, and arcade games awaits you. Horseshoe Junction is the place to be for FUN in Washington County!! Come join the fun – It's a Kick! – horseshoejunction.com
Brackenridge Recreation Complex
891 Brackenridge Parkway, Edna, TX 77957; 361.782.5456
Located just outside of Houston, the Brackenridge Recreation Complex is the perfect day trip destination for those living in or visiting Houston. This recreational complex offers something for everyone, including a wide variety of outdoor activities and amenities. Whether you're looking for a leisurely day of fishing on the lake, want to test your skills on the 18-hole disc golf course, or hike one of the many nature trails, there is something for everyone here.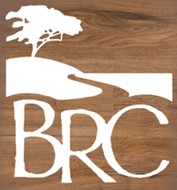 Not only does Brackenridge Recreation Complex offer fun recreational activities and facilities such as picnic areas and pavilions but also hosts events throughout the year that are sure to entertain visitors. These events range from live music performances to seasonal festivals like pumpkin painting in October and holiday craft workshops during December.
The BRC consists of Brackenridge Park & Campground, Texana Park & Campground, and the Brackenridge Main Event Center. Altogether there are approximately 1017 acres. The complex is owned and operated by the Lavaca-Navidad River Authority. For more information about LNRA, please visit our website at www.lnra.org. Brackenridge Recreation Complex's trained and dedicated staff make sure the park and campgrounds are clean, safe, and fun! Park personnel and the entire LNRA staff work very hard to offer the best recreational opportunities possible. – brackenridgepark.com
Kiddie Park
3903 N St Mary's St. San Antonio, TX 78212; 830-773-3603
If you're looking for a day trip from Houston that is both thrilling and fun for the whole family, consider heading to Kiddie Park. Located in San Antonio, this adorable amusement park offers classic rides like a carousel, Ferris wheel, and miniature train. It's the perfect spot for young children who aren't quite ready for bigger and faster rides but still want to have some fun.

Kiddie Park first opened its doors in 1925 as an outdoor mini-amusement park designed specifically with kids in mind. Its vintage charm has made it a popular destination ever since. In addition to enjoying classic kiddie rides, visitors can also check out their arcade hall which features all sorts of games such as Skee Ball, Whac-A-Mole, and Pop The Balloon! There are also plenty of food options available including candy apples and cotton candy.
Kiddie Park is the oldest children's amusement park in the country – it was established in 1925 and renovated in 2009! While modern updates have been made, the park has preserved its 1920s style by maintaining all the original rides, such as the park's old-fashioned Ferris Wheel and famous hand-carved Herschell Spillman carousel. Kiddie Park's original location was near the corner of Broadway and East Mulberry Avenue, but the ever-growing site caused issues with parking and expansion. During the Summer of 2019, San Antonio Zoo landed on an agreement to take over the historic park and started carving a path for its new relocation at the zoo. San Antonio Zoo will honor and maintain Kiddie Park's nostalgic look and feel while offering the same experience generations of visitors have come to know and love. – kiddiepark.com
Morgan's Wonderland
5223 David Edwards Dr, San Antonio, TX 78233
Morgan's Wonderland is an amusement park located in San Antonio, TX that offers a fun-filled day trip for families living in or visiting Houston. This unique theme park was created with special needs individuals and their families in mind, providing an accessible and enjoyable experience for all ages. Morgan's Wonderland features over 25 attractions including a wheelchair-accessible Ferris wheel, bumper cars, a carousel, a train ride, and much more!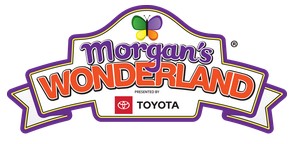 There are also miniature golf courses, water rides, and private cabanas for rent to make your day even more special. The park also hosts seasonal events throughout the year such as live shows and concerts, holiday decorations, and other special occasions that guarantee hours of family fun! Families from Houston can make the two-hour drive to enjoy the many activities Morgan's Wonderland has to offer – it's sure to be an unforgettable day trip.
In 2006, Gordon Hartman observed his daughter, Morgan, wanting to play with other vacationing kids at a hotel swimming pool, but the kids were leery of Morgan and didn't want to interact with her. Then and there, Gordon resolved to create opportunities and places where those with and without disabilities can come together for fun and a better understanding of one another. On April 10, 2010, Morgan's Wonderland became the world's first theme park designed with individuals with special needs in mind. Morgan's Wonderland offers 25 Ultra-Accessible™ attractions, sprawled across a 25-acre oasis of inclusion. From a wheelchair-accessible Ferris wheel to catch-and-release fishing, there is truly something for everyone to enjoy! – morganswonderland.com
Six Flags Fiesta Texas
San Antonio, TX
Six Flags Fiesta Texas is the perfect day trip from Houston. Located in San Antonio, this amusement park has something for everyone and offers an exciting day of rollercoasters, live entertainment, and classic carnival rides. Whether you're a thrill seeker or looking for a family-friendly adventure, there's something to keep everyone at your party entertained.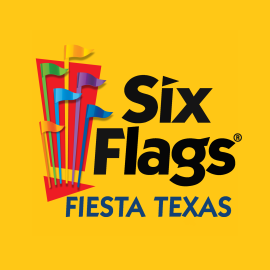 With thrill rides like Goliath and Iron Rattler as well as kid-friendly attractions like the Wiggles World Playground and Little Bitty City, Six Flags Fiesta Texas has plenty to offer for all ages. Plus, with a full calendar of events including concerts, Halloween festivities, and holiday celebrations, there's always something new to experience at this popular attraction. And with easy access from Houston by car or train, getting to Six Flags Fiesta Texas makes it the perfect day trip from Houston!
Six Flags Fiesta Texas celebrated 30 thrilling years in 2022 with a huge new roller coaster, an anniversary celebration, food festivals, epic entertainment, and more! Opened in Summer 2022 is the world's steepest dive roller coaster, Dr. Diabolical's Cliffhanger. – sixflags.com/fiestatexas
Final Word
Houston has an array of family-friendly day trips for those looking for an adventure outside of the city. Whether it's a visit to a national park or a trip to the beach, Houston offers something for everyone. With just a few hours drive, you can explore new places and create memories that will last a lifetime. Don't forget your camera so that you can capture all the memories and share them with friends and family back home.