Do you have a disagreement with your insurance provider? Have they made you a low-ball offer? If this is the case, then hiring a public adjuster in Houston to assist with an insurance claim adjustment can be a life-changing choice to make. A increasing number of Houston residents are now hiring claims adjusters, also known as Public Adjusters in the insurance industry.
Just Had a Loss? Here's What to Do
Just had a loss? Here is one of the most important things to do: examine the structure of the building. Look for broken lumber or debris, any smells of gas (Get out & call the gas co.), and areas of exposed electrical wires. If the structure of your home is not safe, stay away from the building if possible. Look for a safer place to stay like a local shelter, a motel or hotel or even with family. Stay at this location until it is safe to return to your home.
There are several health conditions that might occur during an environmental disaster (Gas, Grease Trap, Septic tank and other hazardous toxins):
Headaches
Nausea
Eye irritation
Coughing
Chest tightness
Higher Blood
Diarrhea
These are basic symptoms of inhabitable living conditions. You should seeking medical attention and advice if you come in contact with any toxins that might cause the above listed. Also contact a Public Insurance Adjuster to assist you in determining what is entitled in you coverage.
Texas Public Adjusters offer free consultation
During the consultation they will review your insurance policy, inspect the loss site, analyze the damages, and provide the Policyholder (Insured) a FREE preliminary estimate.
Once you have retained their services, they  will assist you in collecting the proper documentation, interpreting your policy coverage & endorsement, completing forms required by the insurance company, be the insured liaison with third party trades, schedule city Inspector for fire damage report and habitable status, assist on laboratory testing, provide Professional Detail Estimate, filing your claim on time, schedule to meet with the Insurance Staff/Independent Adjuster (IA), keep the Policyholder (Insured) files organized, walk you through the appraisal & umpire process, negotiating the settlement of your claim, assist with expediting payment, supplemental & recovery depreciation, and re-open the insured claim up to 2 year and more.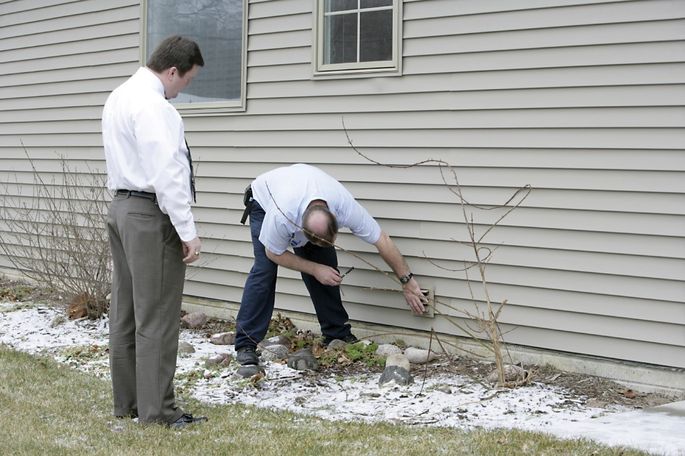 As the insurer hires and sends their Staff/Independent Adjuster to represent the insurance company (Insurer), a license Public Insurance Adjusters may act on the behalf of the insured who has expertise, knowledge, foresight, processing claims, time-line schedule and more on negotiating a fair settlement.
The goal of a Public Adjuster is to provide a Professional Service by interpreting the insured's policy, inspect the loss, analyze the damages, providing a Professional Detail Estimate and negotiate the loss to ensure that the Policyholder (Insured) will have a fair settlement for their business or homeowner recovery on structure, content, medical and business income expense to bring you back prior to your loss. This will give the Policyholder (Insured) the time to evaluate each professional trade in person, with governmental agencies/associations per trade and their estimate so that you don't feel force to do permanent repairs till the time is right.
YPA Public Adjusters travel and handle cases all over Texas and come highly recommended. Give them a call at (682) 267-0336.
YPA Public Adjusters
401 Pitchfork Trail Suite #701, Willow Park, TX 76087; (682) 267-0336
The Texas Department of Insurance requires a Houston public adjuster to be licensed. The public adjuster's job is to conduct a thorough inspection of the damages and to compile an estimate that fully encompasses the scope and costs of all repairs. Having someone work solely for you also means that you have a licensed professional managing and negotiating the claim from start to finish, saving you a lot of time and stress in a process that you have little or no experience with.
Benefits of a Houston Public Insurance Adjuster
The benefits of working with Public Adjusters is that the Policyholder, "YOU", is represented during an insurance claim process.  They have the expertise on negotiating a fair settlement.  As the insurer hires and sends their Staff/Independent Adjuster to represent the insurance company (Insurer), an insured may hire a licensed Public Insurance Adjuster to act on the behalf of the insured to negotiate a fair settlement in a timely manner.
What is a licensed Public Insurance Adjuster and who is everyone's interest?
Staff/ Texas All-Lines Insurance Adjuster represents the insurance company.
General contractors and Restoration contractors represent themselves or a corporation.
Attorneys also represent the Policyholder.
Public Insurance Adjuster represents the Policyholder "YOU" on negotiating a fair settlement.
Other great benefits of Public Adjusters is the expertise, knowledge, professional estimating (business interruption, dwelling, content, etc.), foresight, fast claim processing and more.  Another great aspect is once we finish negotiating with the insurance company (insurer), you have a choice of contracting the construction out or become your own General Contractor.  For best results, contact immediately to avoid the insured or contractor from jeopardizing the claim.
 Save Yourself the Time and Effort.  They Understand and Can Help!
Insured works 8-12 hours a day,
Frustration w/multiple adjusters and the insurance process,
Frustration on coordinating with contractors for estimates,
Insured's wanting to become the General Contractor to off-set the deductible loss, depreciation, etc. cost,
Insured's who don't like to be taken advantage of, try our experience, we do it the right way,
Out-Of-State Investors needing someone to take control of the Insurance Claim Process,
Property Managers or Condominium Associations needing assistance on negotiating a fair settlement,
Adjuster & Claim examiners only speaking and negotiating w/contractors
Contractors making Supplemental Payment demands to the insurance company, then the insured,
Insurance Company Not Attempting In Good Faith,
Insurance Company Offering Substantially Less,
Delayed, Denied or Unpaid claims,
Re-Opening Your Claim up to 2 years,
Attorneys looking for Insurance Experts and provide Professional Evaluations & Estimates and as a expert witness!
Ultimately have someone represent the Policyholder "YOU" and not rely on the insurance company for a fair settlement.
We Can Help and more!
Only Public Insurance Adjusters and Attorneys can represent, re-open and handle the insurance claims process for the policyholder (insured).  Hiring Public Adjusters is more affordable when comparing to a legal representative.  Another great reason to hire Public Adjusters is reduction of all the lengthy legal processes.  We may be able to expedite scheduling and payments as well.  In the event that the policyholder (insured) feels that the insurance company (insurer) is not being fair and would like to recover additional funds, we will continue our services by updating our estimate and providing an on-site evaluation during the Appraisal and Umpire process.  It is highly suggested to have Public Adjusters or an attorney on your side during this process.
Although from time to time, Public Insurance Adjusters may recommend to seek legal assistance prior to moving forward.  If the insured decides to take this route, our services will continue until the insured's claim is resolved.  Some attorney's find them very valuable when it comes to representing the insured and handling the claim properly.   Public Adjusters cannot provide legal advice or file a suit, but we do assist the insured with the pros and cons of their Consumer Bill of Rights.   Public Adjusters can expedite the claim process and negotiate a fair settlement in a timely manner.
Who Is Representing You?
Public adjusters understand that Insurance Company Adjuster's handle many claims on a daily basis, and during a catastrophe some are required to maintain between 2-4 claims a day.  This can put the insured at a disadvantage when it comes to negotiating.
More Houston Public Adjusters Resources
Public Adjusters In Houston Help With Insurance Claim… | ClaimsMate
claimsmate.com/houston-public-adjuster
ClaimsMate Public Adjusters is a trusted and proven public adjuster firm with extensive reach across the greater Houston area. Whatever damage your property has sustained, our Houston public…
Houston Public Adjuster – AllCity is Rated #1 In Houston, TX
www.allcityadjusting.com/public-adjuster/service-areas/houston-public-adjuster
Regardless of what Houston public adjuster service area you are from will find you a new location from which to work or live while we work on your claim and rebuild your home, business, or rental.
Public adjuster Jobs in Houston, TX | Glassdoor
www.glassdoor.com/Job/houston-public-adjuster-jobs-SRCH_IL.0,7_IC1140171_KO8,23.htm
Claim Rangers Public Adjusting. Public Claims Adjuster. Houston, TX. Houston SPPA – Senior Professional Public Adjuster Tutor Jobs. Varsity Tutors.
Houston Public Insurance Adjuster – Abba Claims Consultants, LLC
www.abbaclaims.com/houston-public-adjuster
Our Houston Public Adjusters represent the interests of the insured-policyholder in the preparation, presentation, and settlement of first-party property insurance claims.
Houston Texas Public Insurance Adjuster
independent-adjuster.com/insurance-adjuster-houston-tx
Qualified Houston Texas Public Adjuster. We make arrangements for prompt emergency situation support to secure your benefits under your plan. We thoroughly analyze your policies as component of…
Houston Public Adjuster- Public Adjuster Houston
adjustertexas.com/houston-public-adjuster.php
We are licensed public adjusters in the state of Texas with an office in Houston. So If you're ever in need of a Houston public adjuster, give us a call and let us help you get the best settlement you're…
Houston Public Insurance Adjuster | Dan Hogan, Public Adjuster
www.dchoganpa.com/insurance-adjuster-houston
As Houston public insurance adjusters, we will guide you through the claims process and work to expedite and maximize your loss. If you've already received your settlement and you think your claim…
ClaimsMate Public Adjusters Houston TX, 77002 – Manta.com
www.manta.com/c/mkx9rzp/claimsmate-public-adjusters
ClaimsMate Public Adjusters is a Houston public adjuster company with a handpicked network of public adjusters located throughout the city of Houston and all over Texas.
Public Adjusters in Houston, Texas, TX
www.searchonamerica.com/place/public-adjusters_9585596.html
Public Adjusters, located in Houston, Texas, is at Westheimer Road 11152. You can look at the address on the map. You can see how to get to Public Adjusters on our website.
Houston Public Adjusters's Competitors… – Owler Company Profile
www.owler.com/company/houston-publicadjusters
The top 10 competitors in Houston Public Adjusters' competitive set are My Viet, Panweb Host, Petrobase, Selah Architecture, Repairjoomla, Getracon Company, Hakuna Matata Web, Jj Of Dallas…
Public Insurance Claim Adjusters | A Listly List
list.ly/list/jjF-public-insurance-claim-adjusters
The Public Adjusters is offering its insurance claim services in Texas, Florida, Houston, and in other states of United States. We assemble public adjusters and property damage appraisers to document…
Every claim process is different in it's own way and each insured has a unique mono or package policy that can be very complex.  It's recommended to have Public Insurance Adjusters or an attorney represent the insured to interpret their policy prior to any permanent repairs.  (Mitigate damages – Tarp, plywood,  fence, etc. and wait for Public Insurance Adjuster to file your claim and interpret coverage.  Note:  Some policies might not cover content, upgrades, etc.).
Example – How can they can help?
Prior to hiring a Public  Insurance Adjuster (PIA or PA), the Insurance Company offered the insured approximately $450 after the deductible on a sudden and accidental pipe leak in the kitchen.  When the PA re-opened the insured's claim and wrote a $90,000 estimate, the Insurance Company quickly settled at approximately $19,000.  The PA explained to the insured that there were several other options on recovering more on their claim, but the insured wanted to quickly move on with their lives and was happy with the outcome.