How to Ride Houston METRORail with Kids
With the convenient Houston Rail making it easy to explore the area, there's no shortage of places to go and things to do with the family. Whether your kids are looking for an educational experience or a fun day out, there are plenty of great options along the Houston Rail.
In 2004, Houston opened its very first light rail line. For a long time, the railroad only ran along a stretch of Main Street, which was very good but restrictive. Now the rail line makes a lot more stops, and it's a practical alternative for people who live beyond the areas of Main Street. It attaches people from the Rice University Area towards the East End to the Northside of town, and also to U of H.
What are the stops Along the Houston Rail?
The Houston METRORail is a light rail system operated by the Metropolitan Transit Authority of Harris County (METRO) in Houston, Texas. The rail system consists of four lines: the Red Line, the Green Line, the Purple Line, and the Blue Line.
The Red Line runs from Downtown Houston to Northline Mall and serves stops at Downtown, Midtown, Museum District/Houston Zoo, Texas Medical Center/NRG Park, Reliant Park/Astrodome, and Northline Mall.
The Green Line runs from Downtown Houston to Magnolia Park Transit Center and serves stops at Downtown, EaDo/Stadium, University of Houston-Downtown, Lawndale/Hiram Clarke, Palm Center Transit Center, and Magnolia Park Transit Center.
The Purple Line runs from Uptown to Southeast Transit Center and serves stops at Uptown/Galleria, Hillcroft Transit Center/Fondren Road Station, Martin Luther King Jr.
If you are new to getting the rail, it's amazingly easy to travel using it. You can pay for individual tickets or a re-loadable Q card at any rail station. The best part is that you do not have to cope with traffic or parking when taking the rail, which are two of Houstonians most recurrent issues. When you want to spend a day exploring the town, think about hopping on the rail!
Museum District
Houston's Museum District is a vibrant cultural area of the city where one can experience museums, art galleries, and other attractions. The Museum District is served by the Houston Rail along its MetroRail and features several stops between Downtown Houston to NRG Park.
The Main Street Square Station is located in downtown Houston, providing easy access to restaurants, shops, and entertainment venues. The Hermann Park/Rice University station provides access to the nearby Hermann Park for recreational activities such as jogging or bike riding on trails around the park. It also offers direct access to Rice University which includes a variety of events from lectures to concerts throughout the year.
The Museum District/Northey Street Station offers visitors direct access to some of the most popular attractions including the Children's Museum of Houston, Houston Museum of Natural Science, Houston Zoo, and more.
Play around Market Square Park
301 Milam, Houston, TX 77002
The Houston Rail system is a great way to explore the city of Houston, Texas. Travelers and locals alike can take full advantage of all that this unique rail system has to offer – like a visit to Market Square Park.
For visitors who want to explore all that Market Square Park has to offer, there are several stops along the Houston Rail that make it easy to get around. Located just steps away from the park is Main Street at Preston Station, which offers direct access to Union Station and Downtown Transit Center. Also within walking distance are Capitol Station, which connects riders with NRG Stadium; UH-Downtown Station; and Burnett Transit Center, which provides connections across town via Metro buses.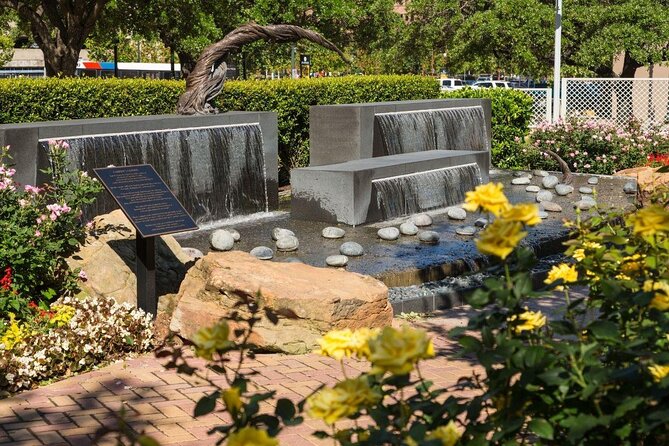 From enjoying the lush green space created by the park's landscaping, having lunch on one of its many patio tables, or taking part in the cultural events that occur throughout the year, there are plenty of activities visitors can enjoy while riding along the Houston Rail. The park also offers amenities such as free Wi-Fi access, public art installations, and even dog-friendly areas – making it perfect for those who want to make a day out of exploring this section of town.

The bustling center of Downtown's Historic District. Market Square Park is one square block, bounded by Milam, Preston, Travis, and Congress. Blankets, lawn chairs, food, and non-alcoholic beverages are welcome anytime, including park events. Alcohol is not allowed to be brought into the park; beer and wine is sold at Niko Niko's – marketsquarepark.com
Meet Your Animal Friends at Houston Zoo
6200 Hermann Park Drive, Houston, TX 77030; 713-533-6500
The Houston Zoo is a popular tourist attraction located in Houston, Texas. The zoo is home to over 6,000 animals from 900 different species and has become a top destination for animal lovers across the country. Visitors to the zoo can explore its many exhibits and facilities, as well as take part in educational programs and activities. But what are the stops along the Houston Rail?
The Houston Rail offers visitors a unique way to get around the zoo quickly and conveniently. The rail line runs between four stops: Esplanade Station, Adventure Bay Station, Discovery Station, and Carnivore Country Station. Each of these stops provides access to different parts of the zoo's grounds so that visitors can easily find their way around. At Esplanade Station, riders can transfer directly to other MetroRail lines or board a train bound for downtown Houston or NRG Park.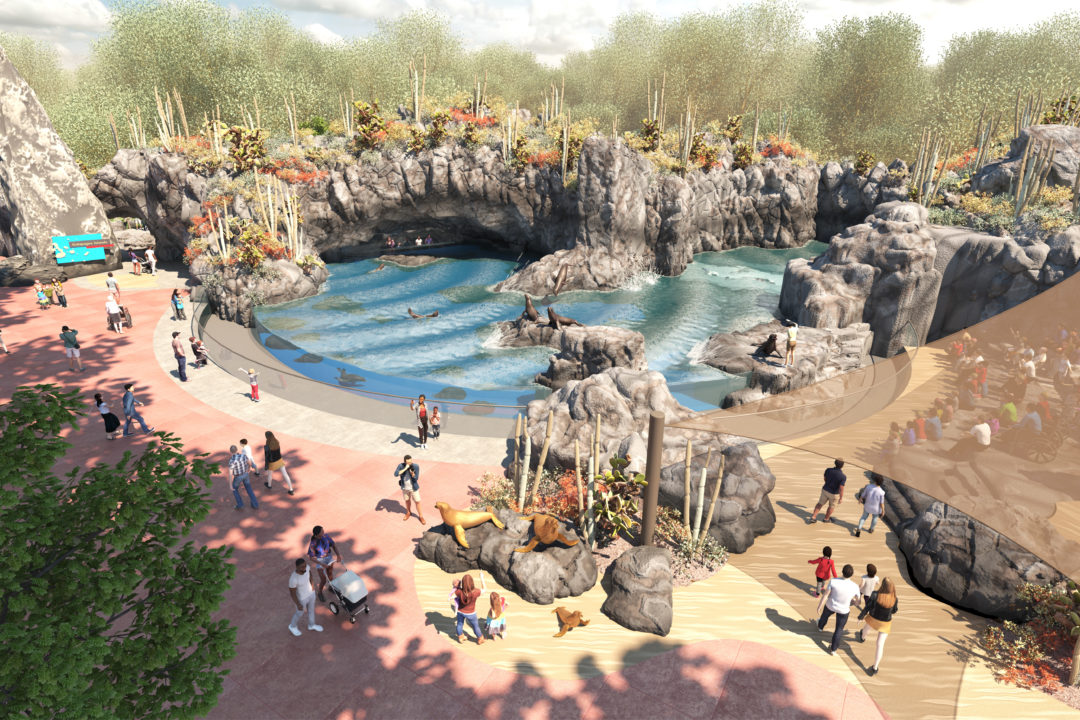 The Houston Zoo connects communities with animals to inspire action to save wildlife and is committed to being a leader in the global effort to save animals in the wild. We are home to over 6,000 permanent residents (our animals) for whom we provide the highest standard in animal care.
Each year, we welcome over two million guests who come to experience our incredible animals and ecosystems, and through their admission ticket or membership, help us fund the protection efforts of the counterparts of every species at the Zoo, in the wild. Through guests visiting the Zoo, we support 49 wildlife conservation projects in 27 countries around the world. We are proud to be the second most visited Zoo in the US, and the most-attended cultural attraction in the region. – houstonzoo.org
Enjoy Outdoor Shows at Miller Outdoor Theater
6000 Hermann Park Dr. Houston, TX 77030; (832) 487-7102
If you're looking for things to do along the Houston rail, consider checking out Miller Outdoor Theater. This outdoor amphitheater is located in Hermann Park and is part of the Houston Parks and Recreation Department. The theater offers a variety of events throughout the year, including concerts, plays, family shows, and movies. All performances are free and open to the public – making this an ideal spot for people looking for budget-friendly entertainment options.
The Red Line runs along Main Street from Fannin South Station all the way to Northline Transit Center/HCC Station. Along its path, riders can find stops near places such as NRG Stadium, Hobby Airport, Museum District, Midtown Arts & Theater District, and Margaret McGovern Park before finally arriving at Miller Outdoor Theatre. The light rail will also take people through bustling retail centers and residential neighborhoods offering an interesting view of life in Houston along its journey.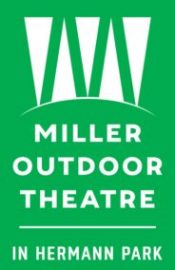 Miller Outdoor Theater has been around since 1923 and offers to seat on benches or an area of grass where guests can bring their own chairs or blankets. There is also a covered seating area which provides some protection from inclement weather. Guests are allowed to bring food with them as long as it doesn't interfere with other attendees' experiences.
Houston's Miller Outdoor Theatre in Hermann Park is unique in the United States, offering an eight-month season of professional entertainment that is artistically excellent, culturally diverse, and always FREE of charge to the public. This is the largest "always free" program of its kind in the country. Miller Outdoor Theatre offers the most diverse season of professional entertainment of any Houston performance venue, and it's all FREE!
Classical music, jazz, world music, dance, ballet, Shakespeare, musical theatre, classic films, and much, much more are included in this year's outstanding line-up. Relax in the covered seating area or enjoy a pre-performance picnic on the hillside. All performances at Miller are family-friendly! – milleroutdoortheatre.com
Watch Live Sports Events at BBVA Stadium
2200 Texas Ave. Houston, TX 77003; 713-547-3000
If you're looking for things to do along the Houston rail, nothing beats catching a live sporting event at BBVA Stadium. Located in downtown Houston and just steps away from light rail access, this 22,000-seat stadium is the perfect place to take in a game or other live entertainment.
The Red Line serves BBVA Stadium with stops at Burnett Bayland Park & Ride, EaDo/Stadium Station Stop, Preston Street Bridge Park & Ride, the University of Houston Main Campus Stop, and UH Downtown Student Center Stop. Additionally, METRO provides bus service to each stop directly from BBVA Stadium for convenience.
The beautiful open-air stadium offers great views of the field no matter where you're sitting. The venues also feature state-of-the-art video technology that creates an immersive experience for fans. Whether it's professional soccer with the MLS Dynamo or concerts featuring some of today's biggest names in music, BBVA Stadium has something for everyone.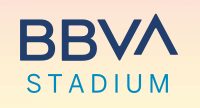 We encourage guests to consider walking, biking, taking public transit, or carpooling to avoid traffic, save on gas and parking, and reduce their carbon footprint. Use the map above to find the best route based on your mode of transportation and location, and see below for information on specific options. – bbvastadium.com
Play at Discovery Green
Houston, TX 77010
Discovery Green is the perfect spot to take in the beauty of downtown Houston and enjoy an array of activities. Along with its expansive green space, Discovery Green offers visitors a variety of things to do along the Houston rail.
The Houston Rail offers plenty of options when it comes to getting around Discovery Green. The Main Street Square Station is located right next to the park and provides easy access for those wishing to visit. Visitors can also get off at the Convention District Station, which provides a connection between downtown and other areas such as Midtown and Montrose. Other stations that serve Discovery Green include East End Station, Eado/Stadium Station, Preston Station, Smith Lands Station, Burnett Transit Center, and UH Downtown station.
For those looking to explore the area on two wheels, bike rentals are available year-round at Discovery Green. Those wanting a more relaxed experience can rent one of their paddle boats or kayaks – perfect for getting out on the lake while still enjoying views of downtown Houston's skyline. In addition, there are plenty of outdoor events throughout the year such as concerts, festivals, and art shows that bring people from all around town together to enjoy music and entertainment.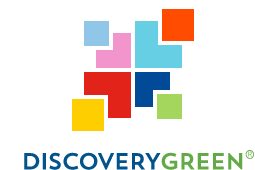 Discovery Green is a 12-acre non-profit park and flexible entertainment space located in the heart of downtown Houston across Avenida de las Americas from the George R. Brown Convention Center and the Hilton Americas Hotel. It is wheelchair accessible. Nearby destinations include the Toyota Center, Minute Maid Park, GreenStreet, and Houston Center. – discoverygreen.com
Live Music at Last Concert
1403 Nance Street, Houston, TX 77002; (713) 226-8563
Houston's newest live music venue, Last Concert, is now open for business and offering an exciting lineup of artists. With its location just a few stops away from the Houston Rail, it's never been easier to enjoy a night of live music. To make getting to the show even simpler, here's a quick guide to the stops along Houston Rail that will get you there!
The closest stop to Last Concert is the Ensemble/HCC Station. From there it's just a short walk down North Main Street until you hit Nance Street. If you're coming from further north on the rail line, The University of Houston Downtown Station is also convenient. From this station head east on Bastrop St before making your way south on Nance St until you reach your destination.

Last Concert has been entertaining Houstonians since the 1940s. (That's right, ask your grandparents about this place and see if they admit to coming here). When you're ready to experience Houston's oldest and most unique live music venue, come on out and see us and the eclectic mix of local, regional, and internationally acclaimed artists that we welcome to our backyard in Dawn's Margarita Garden and Soundstage. – lastconcert.com
Final Word
Those looking to explore the city can find convenient stops throughout the downtown core, as well as in Midtown, the Museum District, and more. Taking a ride on the rail is an enjoyable way to explore Houston, as it allows travelers to experience some of the city's best attractions with ease and convenience. The rail provides a comfortable and safe way to get around Houston and discover all that it has to offer.