Best Houston Transportation Museums for Kids
Do you have kids who are obsessed with anything that flies or move such as planes, trains, and cars? Well, if you are looking for ways and trips that will be interesting for them, then this list is for you. Houston, the nation's fourth largest city, is a great destination for kids and their families to explore. With its bustling energy and rich culture, Houston provides an array of activities that the whole family can enjoy. For those who are interested in transportation-related museums, Houston offers several options that offer hands-on experiences for youngsters.  Here are the top Houston museums that focus on your transportation-loving children.
1940 Air Terminal Museum
8325 Travelair Street, Houston, Texas 77061; (713) 454-1940
The 1940 Air Terminal Museum in Houston, Texas is a unique and educational experience for kids and adults alike. Located at the historic William P Hobby Airport, the museum celebrates the history of aviation from its humble beginnings. With interactive exhibits and an array of artifacts from different eras, visitors can explore the heritage of flight as it was experienced during World War II and beyond.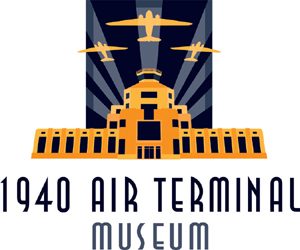 The museum offers a variety of exciting activities for children such as scavenger hunts, art projects, and miniature airplanes to build and fly in their very own wind tunnel. The museum also hosts events throughout the year such as holiday open houses with live music performances, hands-on activities like paper airplane-making classes, storytelling hour, and more. For those wanting to learn more about aviation history, there are even special tours that highlight historical moments within the airport's walls. There's something for everyone at this captivating air terminal!
The Mission of the 1940 Air Terminal Museum is to demonstrate the impact of aviation on Houston's history and economic development through the prism of architectural beauty. The 1940 Air Terminal Museum is housed in the historic art deco terminal building that once served the City of Houston as the Houston Municipal Airport. The building is now a protected landmark and listed on the National Register of Historic Places. Between Hobby Airport's airline traffic, business aviation, and frequent fixed-wing and rotary-wing general aviation traffic, a visit to the museum will provide each guest with a front-row view of the active runways! – 1940airterminal.org
Rosenberg Railroad Museum
1921 Avenue F, Rosenberg, TX; 281-633-2846
The Rosenberg Railroad Museum in Houston is a great place for kids to explore. Located close to downtown Houston, the museum offers fun and educational activities for children of all ages. The museum features an interactive exhibit where kids can learn about the history of railroads in Texas. They can also climb aboard real locomotives from the 1800s, experience what it was like to ride a train during this time period, and even take a tour of a working train yard.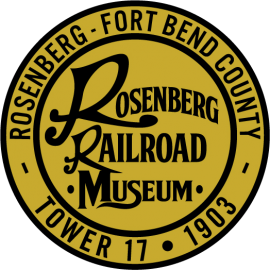 Kids will also be able to learn about how trains have been used throughout history for transportation and shipping purposes. With its collection of historical artifacts, educational displays, and interactive exhibits, the Rosenberg Railroad Museum offers an entertaining experience that allows kids to discover new things while having fun. From technology demonstrations and hands-on activities to unique gift items in the gift shop, there's something here that everyone can enjoy!
"Clang, clang!" The Rosenberg Railroad Museum's (RRM) railroad bell is a favorite of Museum patrons both young and old. Nestled up against three active train lines in downtown Historic Rosenberg, RRM is a hidden gem within city limits. With our park-like grounds, HO scale and G Scale layouts, historical railroad artifacts, Tower 17, MoPac Caboose, and the "Quebec," our beautiful, fully restored 1879 business railcar, you'll be so glad you came! – rosenbergrrmuseum.org
Art Car Museum
140 Heights Blvd., Houston, TX 77007; 713.861.5526
The Art Car Museum in Houston, Texas is a one-of-a-kind experience for kids and the whole family. Featuring an extensive collection of art cars from all over the world, this museum provides a unique and interactive setting for kids to explore their creative side.
The museum features artwork created by both professional artists and local hobbyists, with some pieces reaching up to 15 feet tall. Kids can get an up-close look at these awe-inspiring works as they learn about the history of art car culture in Houston. The museum even offers workshops dedicated to teaching children how to create their own art cars using everyday materials such as cardboard, wire, wood, and paint. With its friendly staff and interactive atmosphere, the Art Car Museum is sure to be a hit with kids of all ages.

The Art Car Museum is a private institution dedicated to contemporary art. It is an exhibition forum for local, national, and international artists with an emphasis on art cars, other fine arts, and artists that are rarely if ever, acknowledged by other cultural institutions. The museum's goal is to encourage the public's awareness of the cultural, political, economic, and personal dimensions of art.- artcarmuseum.com
MKT Railroad Museum
5615 1st St, Katy, TX 77493; (281) 391-8400
The Katy Railroad Museum is a great place for kids to learn about the history of the railroad and its impact on America. Located in Old Town Katy, the museum contains artifacts from many of the railroad's most iconic engines and passenger cars, including those that traveled through Texas during the Civil War era. Visitors can explore full-scale models of locomotives and railcars, as well as other memorabilia such as photos, artifacts, diagrams, and maps. Kids will love seeing interactive displays with sounds, graphics, and visuals to bring life to stories from the past.
In addition to learning about railway history, kids can also take part in fun activities like building model trains or creating artwork like train art cards or steam engine drawings. The museum offers guided tours for children ages 7-12 that are designed to provide education but also be enjoyable for young learners.
Houston Wing of the Commemorative Air Force
18000 Groschke Rd, Houston, TX 77084
Houston, Texas is home to the Houston Wing of the Commemorative Air Force (CAF). The CAF is a non-profit organization dedicated to preserving and honoring military aviation history. The Houston Wing of the CAF was established in 1989 and consists of over 200 members from all branches of the military.
At its base at Ellington Airport, The Houston Wing of the CAF offers educational programs for school children that teach them about aviation history, as well as hands-on experiences with an array of aircraft. Kids can take a tour of historic aircraft including WWII models such as P-51 Mustang fighter planes, B-17 Flying Fortresses, TBM Avenger bombers, and other iconic aircraft. Additionally, they can even get up close and personal with some of the planes by taking a ride in a vintage airplane!
George W. S. Abbey Rocket Park at Space Center Houston
1601 NASA Road 1, Houston, TX 77058; (281) 244-2100
Located in the heart of Houston, Texas, George W. S. Abbey Rocket Park is a must-see destination for children and adults alike. Offering interactive displays, informative exhibits, and educational programs, Space Center Houston is home to one of the world's most renowned space exploration sites — the George W. S. Abbey Rocket Park. The park's collection includes rockets from Apollo to Shuttle era missions as well as several rare artifacts from NASA's history including a full-sized replica of a Saturn V rocket engine and the Apollo 17 Command Module America that was used during mankind's first journey to another celestial body — the Moon!
Visitors can explore over 15 acres of outdoor exhibits including historical artifacts from dozens of launches like the Gemini 3 Mission Control Console and an authentic Mercury 7 Capsule.
Houston Fire Museum
3219 Milam St, Houston, TX 77006; (713) 524-2526
The Houston Fire Museum is a must-see spot for kids who love fire trucks! Located in downtown Houston, the museum is home to an impressive collection of vintage and modern firefighting equipment. Kids can explore authentic firefighter gear, learn about the history of firefighting and get an up-close look at real fire engines.
Visitors of all ages can marvel at a wide variety of antique and current apparatus on display – including miniature fire trucks, motorized hose reels, sirens, lanterns, and more. The museum also features interactive exhibits that teach visitors how firefighters use tools such as axes, hoses, ladders, and radios to fight fires. Visitors can even take part in simulated water rescues with a model boat!
At the Houston Fire Museum, kids can become a firefighter for a day. They can learn about what it takes to be an effective firefighter by trying on authentic gear from the 1800s through modern times. Kids will also have an opportunity to climb aboard an antique fire engine and explore other actual tools used by firefighters over time. There are even hands-on opportunities for kids to put out simulated fires with real water hoses!
Final Word
Houston's transportation museums for kids are a great way to learn about the history and science of transportation. From the 1940 Air Terminal Museum to the Houston Fire Museum, there is something for everyone. Education programs and interactive exhibits make each museum unique and offer an exciting experience that your family will never forget. Whether it's an outing with friends or a field trip with the classroom, Houston's transportation museums have something special to offer to all ages. So what are you waiting for?