Houston has world-class museums, art, and parks. Houston is the fourth-largest US city with a population of 2,320,268, and you can't run out of things to do right here. But between trips to Donovan Park and romps around the Houston Children's Museum, you will also find a few unexpected locations for families to check out. Here is a list of hidden Houston treasures that are worth visiting.
Bayou Wildlife Zoo
5050 FM 517 Road, Alvin, TX 77511; 409-904-2525
Visiting Bayou Wildlife Zoo is a great way to enjoy the outdoors with your kids. Located in Houston, Texas, this family-friendly zoo offers a variety of interactive activities that will keep your children entertained. The zoo features an array of exotic animals worldwide, including zebras, giraffes, tigers, and more. Kids can also get up close and personal with smaller mammals such as lemurs, meerkats, and monkeys.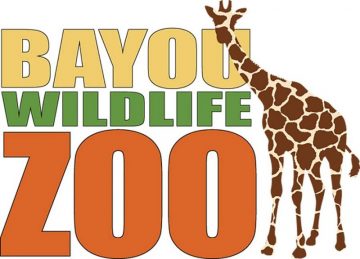 The Bayou Wildlife Zoo also offers educational programs for children ages three to twelve. These programs are designed to help kids learn about animal behavior, habitats, and conservation efforts worldwide. During their visit, kids can participate in hands-on activities such as feeding goats or petting baby chicks in the nursery barnyard area.
Bayou Wildlife Zoo is happy to provide you with a safe open-air environment for a fun family outing! Come and spend the day with us to get to know all the different parts of our zoo. While walking between the other areas are alligators, kangaroos, and more! You can bring your lunch and eat in our covered picnic area. We also have an on-site snack bar. You will find various lawn games in our picnic area for your enjoyment. – bayouwildlifezoo.com
Downtown Aquarium
410 Bagby St @ Memorial Dr. Houston, TX 77002; 713-223-3474
The Downtown Aquarium in Houston, Texas, is great for kids to explore and learn. Located in the city's heart, it features exhibits filled with sea life and interactive activities. Kids can get up close and personal with some of their favorite aquatic creatures, including stingrays, sharks, tropical fish, and more.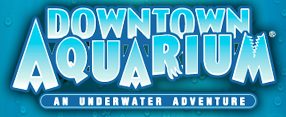 The aquarium also has fun rides like the Ferris wheel, a carousel, and a restaurant where families can enjoy a meal. A massive centerpiece of the aquarium is its 500,000-gallon tank featuring over 200 species of marine life worldwide. Visitors can feed stingrays or watch divers cleaning tanks in this impressive exhibit. Kids will love getting immersed in a world under the sea at this unique destination in Houston!
Downtown Aquarium is the product of redeveloping two downtown Houston landmarks – Fire Station No. 1 and the Central Waterworks Building. This magnificent six-acre entertainment and dining complex is a 500,000-gallon aquatic wonderland, home to over 300 species of marine life from around the globe. With a full-service restaurant, an upscale bar, a fully equipped ballroom, aquatic & geographic exhibits, shopping, and a variety of amusements, Downtown Aquarium has it all! – aquariumrestaurants.com
Buffalo Bayou Park Cistern
1800 Allen Pkwy, Houston, TX 77019; (832) 395-7000
If you're looking for a unique and educational experience for your kids, look no further than Buffalo Bayou Park Cistern. Located in Houston, Texas, this underground park was once an old drinking water reservoir that has now been transformed into a beautiful area filled with art and history. Kids of all ages can explore the space by taking part in daily tours available to the public.
The Buffalo Bayou Park Cistern is filled with interactive exhibits and displays to keep kids engaged during their visit. There are also plenty of fun activities, like scavenger hunts, that children can participate in while learning about the park's history. As they explore, they can view various colorful murals painted on the walls or wander down winding pathways lit up by LED lights overhead. It's sure to be an unforgettable experience!

A newly commissioned artwork for the Buffalo Bayou Park Cistern by multimedia artist Anri Sala (b. 1974 Tirana, Albania), Time No Longer offers an immersive, other-worldly experience of film and sound within this vast, underground reservoir on the edge of downtown Houston. – buffalobayou.org/visit/destination/the-cistern
Hobbit Cafe
2243 Richmond Ave. Houston, TX 77098; (713) 526-5460
Welcome to Hobbit Cafe, the newest family-friendly eatery in Houston! Since its opening, this cafe has been a hit with both parents and children. Located in one of Houston's busiest shopping districts, Hobbit Cafe offers a cozy and inviting atmosphere.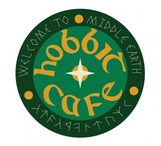 Parents can enjoy a wide selection of delicious dishes while their kids can have fun at the various play areas in the restaurant. The menu features classic comfort food, such as burgers and fries, and healthier options, like salads and sandwiches. There are also plenty of kid-friendly items, such as macaroni, cheese, or chicken fingers. The cafe even offers vegan and vegetarian alternatives for those following special diets.
The highlight of Hobbit Cafe is its unique decor inspired by JRR Tolkien's fantasy world of hobbits. . – hobbitcafehtx.com
Twilight Epiphany Skyspace at Rice University
6100 Main Street, MS-480, Houston, TX 77005
As Houston kids explore the great outdoors, a unique experience awaits them at Rice University. The Twilight Epiphany Skyspace is an architectural installation that is both beautiful and educational. Located on the east side of campus, it was designed by world-renowned artist James Turrell and was opened in 2012.
The installation consists of an LED light sequence that illuminates the interior of a pyramidal structure at sunrise and sunset each day. Children will be mesmerized as they watch the changing colors while they listen to classical music compositions custom-made for this space. The Skyspace also doubles as an arena where plays, concerts, lectures, and other events can occur throughout the year.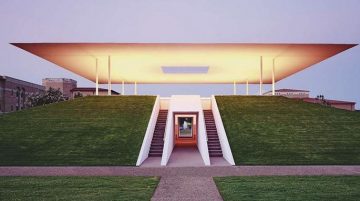 Located adjacent to the Shepherd School of Music on the Rice University campus is the Suzanne Deal Booth Centennial Pavilion, James Turrell's Twilight Epiphany Skyspace. Built in 2012, the pyramidal structure accommodates 120 people between two levels. Twilight Epiphany is acoustically engineered to host musical performances and to act as a laboratory for Shepherd School of Music students. Constructed of grass, concrete, stone, and composite steel, the structure is equipped with an LED light sequence that projects onto the ceiling and through an aperture in the 72-foot square knife-edge roof during sunrise and sunset. Turrell's composition of light complements the natural light present at twilight. It transforms Skyspace into a locale for experiencing the beauty and reflecting on the surrounding campus and the natural world. – moody.rice.edu/james-Turrell-twilight-epiphany-skyspace
Sam Houston Port of Houston Tour
111 East Loop North, Houston, TX 77029; 713-670-2400
The Sam Houston Port of Houston is an excellent tourist destination for families with children. Located at the mouth of Buffalo Bayou, this port allows visitors to experience the rich history and culture that has flourished in Houston for centuries. The port provides a unique opportunity for kids to explore the many on-site activities.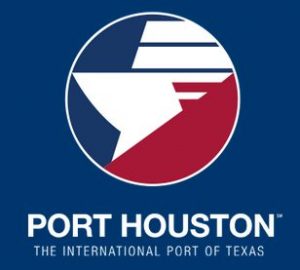 Kids can view functioning ships worldwide and watch cargo loaded and unloaded on the dockside. They can also learn about marine life through interactive exhibits at the nearby Port of Houston Museum. Other attractions include a replica pirate ship, which gives kids an exciting glimpse into a lost era as they explore its decks and climb onto its masts. Along with all these experiences, there is plenty of food to enjoy while visiting this historic spot!
The M/V Sam Houston has been operating as Port Houston's public tour vessel since its inaugural voyage on July 30, 1958. This free service offers a leisurely, 90-minute round-trip educational tour along the Houston Ship Channel. Individuals and groups are invited aboard to learn more about the port and maritime industry. Embarking from Port Houston's Sam Houston Landing, visiting sightseers aboard the M/V Sam Houston can enjoy passing views of international cargo vessels and operations at the port's Turning Basin Terminal. The 95-ft. vessel holds up to 100 passengers and features air-conditioned lounge seating and a standing room outside on the boat's deck. – porthouston.com/sam-Houston-boat-tour