What to do in Montrose Houston
Searching for kid-friendly activities you can do with kids in Montrose? Listed here are the things that you should never miss out on a family trip with children, toddlers, or babies. Find out the ultimate places for kids within Montrose, be it water parks or playgrounds. Young children will have fun, discover new things and get good food. Keep reading to know about amazing places and activities to enjoy with your little ones in Montrose.
Montrose is a neighborhood in the heart of Houston that is both residential and commercial. This neighborhood has a wide range of housing options, including refurbished mansions, bungalows, cottages, and a few odd enterprises. In addition to the vibrant arts and music scene. Museums like the Menil Collection can also be found in that region.
When looking for a family-friendly outing, the city of Montrose, Houston is an ideal destination. With its vibrant culture, colorful street art, and endless activities, this city has something to offer to everyone in the family. From museums and parks to theaters and fun eateries, there's no shortage of kid-friendly attractions that will make your day out memorable.
Exploring Montrose
Start your family outing at Discovery Green Park. The park has plenty of activities for children such as interactive fountains, free movies on select nights, kayaking or paddle boarding on the lake, and much more! After playing around here for a while head over to the nearby Menil Collection Museum where kids can take part in hands-on art projects or view pieces from famous artists like Picasso and Warhol.
When it's time to grab a bite to eat you have plenty of choices!
Where to Eat: Kid-Friendly Restaurants
Kids are sure to have a fun-filled day in Montrose, Houston. With its variety of attractions, community events, and kid-friendly restaurants, this vibrant neighborhood has something for everyone. To make the most out of your day in Montrose, here are five kid-friendly restaurants that offer a great experience for the whole family.
Helen Greek Food & Wine is a restaurant that specializes in classic Greek dishes and wines. Kids will love their delicious falafels as well as their fresh salads and tasty desserts. They also offer creative vegetarian options and gluten-free dishes, ensuring that everyone can find something delicious to enjoy.
If you're looking for some good old-fashioned American eats, visit Fluff Bake Bar for breakfast or lunch.
Tacos Tierra Caliente
2003 W Alabama St. Houston, TX 77098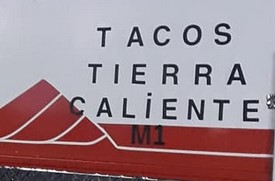 The most popular and famous tacos near to the Highs, Midtown, Downtown, and Montrose in Houston Texas. The ORIGINAL flavors are homemade. If you try one fajita (Beef) taco you would try to find out what other delicious kinds of foods we have. For sure we would say "Pastor (Pork meat)", And if you ask again, we would say "Barbacoa." Your Curiosity will lead you to eat a Lengua (Tongue Beef) Taco. We will offer you "Chicharron (Pork Skin)" and "Pollo (Chicken)". You have your own choice where to put your meat in Quesadilla, Torta, and Tacos. This will be your best experience! – yelp.com/biz/tacos-tierra-caliente-houston
Dolce Vita
500 Westheimer Rd. Houston, TX 77006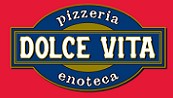 Located in the same complex as Marco Wiles' first restaurant, Dolce Vita seeks to serve authentic Neapolitan pizza to Houstonians. Dolce Vita's relaxed setting and the custom-imported wood-burning oven will provide you with authentic Italian pizza made by the Wiles family, right in the heart of Montrose. – dolcevitahouston.com
Hugo's
1600 Westheimer, Houston, TX 77006; 713-524-7744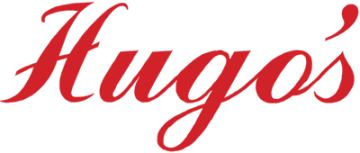 Located in Houston's Montrose neighborhood, Hugo's offers authentic Mexican cuisine with a focus on fresh ingredients. Executive Chef Hugo Ortega argues that "authentic Mexican cookery is a world-class cuisine that has remained largely untouched by the outside world." As a seafood cocktail produced by fishermen on the shore; as deep and rich as Oaxaca's moles, cooked with an incredible number of ingredients; and as earthy as the simplest homemade corn tortilla, Oaxaca is the place to be." – hugosrestaurant.net
Activities: Fun Things To Do
Are you looking for a kid-friendly day of fun in Montrose, Houston? Look no further! Montrose is filled with activities that are sure to keep your kids engaged and entertained. From visiting the local parks to exploring the city's renowned art galleries, there's something for everyone in this vibrant neighborhood.
If you're looking for outdoor activities, take them to one of the many nearby parks like Baldwin Park or West Gray Park. These parks offer plenty of open green space perfect for running around and playing games. If they're feeling more adventurous, head over to Buffalo Bayou Park where you can explore the trails and kayak through the waterway areas.
For an artsy adventure, take a tour at one of Montrose's many art galleries or visit The Menil Collection which has a wide variety of artwork from ancient artifacts to contemporary pieces.
Shopping: Unique Stores
From bookstores to toy stores and more, there's something special for everyone.
Just steps away from the popular MFAH Museum District lie one of Houston's hidden gems: Montrose. Home to some of the most interesting shops in town, this neighborhood is perfect for a kid-friendly day out with family or friends. Grab lunch at one of the area's many restaurants before heading off on your adventure! Start your journey at historic Brasil Café or grab some ice cream from Cloud 10 Creamery before heading off to explore what lies within each shop.
Nature: Outdoor Adventure
One of the best ways to explore Montrose, Houston is by visiting some of its many parks and trails. If your family is looking to have a fun day outdoors then consider taking a leisurely stroll through one of the area's nature preserves or visiting an off-leash dog park. There are also plenty of lakeside options, including kayaking and standup paddle boarding. Many playgrounds and splash pads provide hours of entertainment for children, making it easy to create fun family memories in Montrose's outdoor spaces without breaking the bank.
For bigger thrills, look no further than some of the nearby zip line courses or rock climbing walls.
Menil Park
Branard St. Houston, TX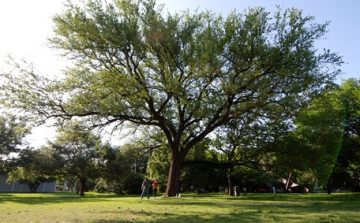 Every day from dawn to sunset, green spaces are open to the public. To get a better understanding of how parks and green spaces can be utilized. As part of the Menil aesthetic and experience, the 30-acre complex features homes from the early twentieth century and a canopy of live oak trees. The Menil's structures and open areas are a source of civic energy and household tranquillity in a residential enclave of a bustling city. The Menil area has been described as an urban paradise by both locals and museum visitors from all over the world.- menil.org/visit/campus/menil-park
Buffalo Bayou Park
1019 Commerce Street, Suite 200, Houston, TX 77002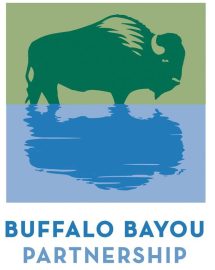 Between Allen Parkway and Memorial Drive, Buffalo Bayou Park's 160 acres stretch from Shepherd Drive to Sabine Street, making it one of the country's finest urban green areas. Download the Buffalo Bayou Guide below to experience all the natural splendor the bayou has to offer. Use the map to help you navigate the many parks and historic locations along the canal. – buffalobayou.org
Education: Learning Opportunities
From educational museums to interactive art installations, there are plenty of ways to keep everyone engaged while having fun.
The Menil Collection is one of the most popular attractions in Houston, and it's right in the heart of Montrose. With a collection spanning more than 17,000 works from all over the world, visitors can explore ancient artifacts and learn about different cultures. The Rothko Chapel provides a meditative environment with colorful artworks while also offering insights into human spirituality.
Elsewhere in the neighborhood, you'll find Memorial Park which offers outdoor sports facilities as well as excellent walking trails for families looking to get some exercise together.
The Mad Potter
1963-a W. Gray St. Houston, TX 77019; (713) 807-8900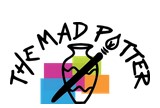 Paint your own ceramic pots at one of our retail locations and unleash your inner artist! Check out our wide assortment of ceramic pots whenever you like! More than 250 options are available.- themadpotter.com
Freed-Montrose Neighborhood Library
4100 Montrose Boulevard, Houston, TX 77006; 832-393-1800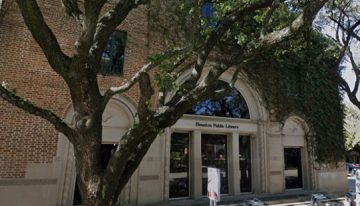 Eleanor Freed Stern's contributions to Houston's quality of life are commemorated by the street's moniker. Longtime art critic Eleanor Freed Stern, a supporter of various cultural organizations in the Houston area, was a longtime member and then president of the Friends of the Library. In the following years, she served the Houston Public Library Board with distinction. This neighborhood location is designed to be part of the social fabric, providing localized expertise, access, and resources to the residents of the area.. In times of need, libraries are always here to help you out!- houstonlibrary.org/freed-montrose
Conclusion: A Memorable Day
Montrose in Houston was the perfect location for a memorable day with family and friends. Kid-friendly activities such as visiting the museum of fine arts, strolling around the expansive park, and taking part in outdoor activities were enjoyed by all.
The day was packed full of enjoyable activities that kept everyone entertained throughout. The morning started out with a visit to the museum of fine arts which allowed children to explore different cultures and appreciate artwork from all over the world. After having lunch at one of Montrose's many restaurants, families took advantage of the large park where they could relax or join in on some outdoor games like volleyball or frisbee golf. Finally, before heading home everyone indulged in some ice cream from one of downtown's local shops.