Best Bookstores for Kids in Houston
Whether your kid is a bookworm, at these kid-friendly bookstores in the Houston area, everybody will find a page-turner that they can't put down. A lot of these local, independently-owned shops also provide storytime, book clubs, or book-themed presents for the readers!
If statistics are to be believed, Houstonians enjoy a good book. More than 60 bookstores – from mega to mini, specializing in genres ranging from out-of-print to best-seller – can be found in this city.
These fantastic Houston children's bookstores ensure that your children have access to the best of the best! Who needs to wait for a bedtime story to start reading a good book? There are numerous excellent bookstores to visit, each with its own distinct personality. Many of the places on our list even have kid-friendly areas where your children can play while you browse the shelves for your own books!
Blue Willow Bookshop
14532 Memorial Dr. Houston, TX 77079, 281-497-8675
One great option is Blue Willow Bookshop. This children's bookstore has been serving the Houston community since 1989, and it offers all kinds of books for different ages and interests. From board books to young adult fiction, there are plenty of options here! Plus, Blue Willow also hosts fun events like story time readings and author signings so kids can meet their favorite writers in person.
Blue Willow offers an inviting atmosphere that captures the imagination with its signature blue walls, cozy seating area, and a vast collection of books from classic stories to popular series like Harry Potter or Diary of a Wimpy Kid. The store encourages kids to explore their own interests while discovering new authors and genres. In addition to selling books, Blue Willow provides book clubs, story time events, author visits, and other activities throughout the year to further engage children in reading.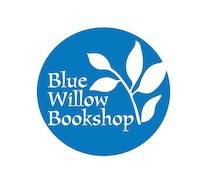 Our team works so hard, and we have so much fun together. You know them—they fill your orders, share your lives, and are a shoulder to cry on. And you can always count on them for a wonderful book recommendation. I think that's what makes us West Houston's favorite bookshop: We truly want to share our love of books with you, whether you live across the street, inside the loop, or in Tennessee. Or even Italy for that matter. – bluewillowbookshop.com
Half Price Books
10915 Westheimer Rd, Houston, TX 77042; (281) 558-4968
With a wide selection of new and used books, children can find something to read no matter their age or interests. They even offer a special program for young readers called the Reading Rewards Program, which encourages kids to read more by giving them rewards for every book they buy.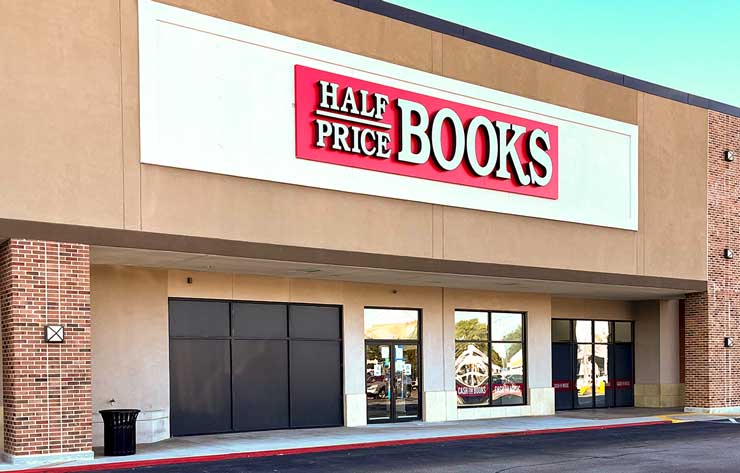 The store also has a great selection of board games and puzzles that can keep kids entertained on rainy days. Plus, many of their books come at discounted prices, so parents don't have to worry about breaking the bank when shopping for their little ones. With such an affordable and entertaining selection, Half Price Books is one of the top choices for families looking to get quality reading material without going overboard on spending money. – hpb.com
Brazos Bookstore
2421 Bissonnet St. Houston, TX 77005; 713-523-0701
Brazos Bookstore is one of several independent bookstores that reflect the city's love of books. Brazos, which specializes in literary fiction, art, and architecture, also sells children's books and literary journals. The store keeps an eye out for new Texas authors and hosts author events.

Brazos Bookstore supports writers and readers through long partnerships with Imprint!, the University of Houston Creative Writing Program, the Academy of American Poets, and the Annual Poet and Writer's Ball. We additionally collaborate with many of Houston's premier cultural organizations, including the American Institute of Architects, Rice University and the Baker Institute, the Houston Public Library, and the Asia Society, to produce and promote their literary events. – brazosbookstore.com
Kaboom Books
3116 Houston Ave #6736, Houston, TX 77009; 713-869-7600
Kaboom Books has been around for over 20 years, offering parents and kids access to a wide selection of titles. They carry everything from classic favorites to new releases, as well as plenty of educational materials. Kids can spend hours browsing the shelves and finding their perfect book. The store also hosts regular story times and author events where kids can meet their favorite authors face-to-face.
With its friendly staff and extensive selection of quality titles, Kaboom Books is one of the best places to find books for kids in Houston.

Kaboom Books is a general-purpose, used bookstore at the eastern edge of Woodland Heights immediately above Downtown Houston. For 30+ years we had a succession of bookshops in New Orleans, in the back of the French Quarter. Now, in Houston, our purpose remains the same: providing a bookstore based on complexity and an inventory of ideas, which acts as a sounding board for social discourse within the confines of Houston's hundreds of neighborhoods. – kaboombooks.com
Tomfoolery Toys and Books
4844 Beechnut, Houston, TX 77096; 832-879-2461
Located in the heart of downtown, this store has something for everyone. From classic books to educational toys, Tomfoolery has been helping families find the perfect gift since 2008.
The friendly staff is always happy to help you find what you need. Whether you're looking for a birthday present or just want to explore their collection of books and games, they have it all. They also offer children's story times every week which gives parents an opportunity to bond with their little ones during some quality time together.
Tomfoolery Toys and Books offers a variety of activities that will keep your kids entertained.

Our policy lasts 30 days. If 30 days have gone by since your purchase, unfortunately, we can't offer you a refund. You will be responsible for paying for your own shipping costs for returning your item. Shipping costs are non-refundable. If you receive a refund, the cost of return shipping will be deducted from your refund. – tomfoolerytoys.com
Glow Worm
311 B Main Street, Spring, TX 77373; 281-253-0782
Not only does Glow Worm have a great selection of books for kids of all ages, but they also offer lots of fun activities and programs that make reading fun. Whether your child is an avid reader or just getting started with reading, Glow Worm has something for them.
At Glow Worm, there's an entire section dedicated to children's books. From picture books and chapter books to graphic novels and non-fiction titles, their shelves are stocked with stories that are sure to captivate young minds. The knowledgeable staff at Glow Worm can help suggest age-appropriate titles based on your child's interests or needs. Plus, they offer extensive selections of bilingual books so every kid can find something that speaks to them in their native language.

Glow Worm is a new and used bookstore located in the heart of Old Town Spring in Spring, TX. We offer a wide range of books no matter what it is you're looking for. – glowwormusedbooks.com
Katy Budget Books
870 S. Mason Rd #101, Katy TX, 77450; 281-578-7770
Located near Highway 6 and Katy Freeway, this cozy bookstore has a wide selection of books for young readers. From bestsellers to classic literature, Katy Budget Books has it all!
The store also offers an array of educational materials, including textbooks and workbooks. They have everything parents need to help their children excel in school or just enjoy reading. Furthermore, they provide free activities such as story time and author readings that are perfect for getting kids interested in books at a young age.
Katy Budget Books strives to make its customers happy with low prices and friendly service. With its huge selection of books and great customer service, it's no wonder why this bookstore is so popular with families in Houston!

A haven for readers and the curious, for lifelong learners and those ready to explore new worlds. A team of booklovers equipped to match all members of the family with stories they'll love. A community-oriented business that believes a Katy that reads is a stronger Katy. – katybooks.com
Final Word
Houston has many great bookstores that cater to a variety of readers, especially children. From events such as story time to book clubs and special readings, these stores offer something for everyone. Not only are they providing an educational service, but they also provide a way for kids to have fun while learning. Whether you're looking for a new book or just want to explore the city's literary offerings, the best bookstores for kids in Houston are sure to meet your needs.