10 Best Mommy and Me Spa Days in Houston
Spa treatments for children are gaining in popularity in Houston. Spas here have seen a rise in the number of parents who visit the spa with their kids in tow, to delight in pampering treatments together. But as a parent, you also have to make sure you put your child's health as the main concern, as their pores and skin tend to be more sensitive compared to adult skin. Are you are looking for a place to treat your children to a little pampering from time to time? These nearby Houston salons and spas offer treatments for children and teens that aren't just fun and relaxing but might even teach them about taking good care of their skin, hair, or nails.
Milk & Honey Spa, River Oaks
2800 Kirby Drive, Suite A134, Houston, TX 77098; 713.231.0250
Milk & Honey Spa in River Oaks, Houston has been providing premier spa experiences to locals and visitors alike since its opening. The serene atmosphere of this upscale spa provides the perfect opportunity for a day of relaxation and pampering. From luxurious facials and massages to eyebrow waxing, Milk & Honey Spa offers a variety of services for both men and women.
The spa recently introduced their new mommy and me packages – now mothers can enjoy some much-needed R&R alongside their little ones! Each package includes mini-spa treatments such as cucumber facial masks, foot soaks, mani/pedis and more! Not only will moms be able to relax in the tranquil environment, but they'll also have the opportunity to bond with their children while creating fun memories that will last a lifetime.

Experience a safe and relaxing spa experience at milk + honey. Children under the age of 12, may not get a massage, facial, body, or waxing therapy. Children ages 17 and under will need to have a parent or guardian in the spa throughout the entire duration of their treatment. The client and the parent guardian must also provide written authorization before any services begin. If you want to schedule several children, every child should have an adult accompanying them to get spa services.  – milkandhoneyspa.com
Four Seasons, Downtown
1300 Lamar Street, Houston, TX; (713) 650-1300
Four Seasons, Downtown is an oasis of relaxation and indulgence in the heart of Houston. This luxurious resort has something for everyone, whether you're looking to pamper yourself with a day at the spa or have a fun-filled mommy & me day. With a wide variety of amenities and services, Four Seasons is the perfect destination for those seeking an escape from their everyday lives.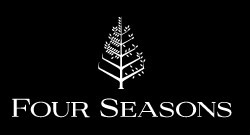 The spa offers massages, manicures and pedicures, facials and body treatments for all ages. Whether you're looking to relax or just want some pampering time with friends and family, there are plenty of options available at the spa.
Problems with dry skin? Keep your skin hydrated and glowing during winter with their 50-minute full-body exfoliating therapy. Start off with an uplifting sugar scrub infused with a fun blend of citrus peel, winter spices, and teakwood followed by a gentle application of body butter infused with shea, coconut oil, aloe vera, and sweet almond oil. This treatment deeply hydrates and rejuvenates the skin to uncover your glow. – fourseasons.com/houston/spa
Paloma Beauty
2606 Westheimer Rd. Houston, TX 77098; 832 516 9628
Paloma Beauty is the perfect spot for any mother and daughter to take a day off and bond over spa treatments. Located in Houston, Paloma Beauty offers a wide variety of services that are sure to please both mom and her daughter. The salon offers a "Mommy & Me" package, perfect for the duo who wants to spend some quality time together getting pampered. All of the packages come with two complimentary beverages, so moms and daughters can relax while enjoying their favorite drinks.

Services include manicures, pedicures, facials, makeup applications, and more! Guests can also enjoy special discounts on products like make-up brushes or skincare tools when they purchase them in-store. With its warm atmosphere and excellent customer service, Paloma Beauty is the ideal place for mommies and daughters to create lasting memories while indulging in luxurious spa treatments.
Does your child want a pretty manicure or pedicure? These spa services can make your little girls feel nice and pretty. This service includes nail shaping and polish application. Plus, there is a surprise gift bundled in this service. paloma-beauty.com
Bliss Day Spa
701 Shepherd Dr. Houston TX 77007
Bliss Day Spa is the perfect way to spend quality time with your daughter. Located in Houston, this luxury spa offers a unique mommy and-me experience that allows you to relax and bond with your daughter. From tranquil massages and body treatments to soothing facials, Bliss Day Spa can rejuvenate any mother-daughter duo.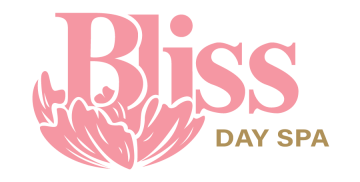 The cozy atmosphere of Bliss Day Spa ensures that you and your daughter will feel right at home as soon as you arrive. Upon entering, each guest receives a welcome gift of herbal tea or fresh fruit juice for added relaxation. The spa also provides robes for each guest so you can take part in their signature mommy/daughter mani-pedi combo together. All services are provided by experienced professionals who make sure all guests have a relaxing and enjoyable experience.
The Best nail salon BLISS DAY SPA will provide you with really gorgeous nails in a relaxing environment. They do all types of manicures, including gel manicures, a variety of pedicures, facials, hand treatments, waxing, and massage. They also offer high-quality spa treatments at a very fair price. – blissdayspa.biz
Cloud9 Foot Spa
2511 W Holcombe Blvd, Suite B, Houston, TX 77030
Cloud9 Foot Spa in Houston is the perfect spot for a mommy and me spa day. This local business offers a variety of luxurious services that are perfect for a special day with your daughter. From Swedish massage to foot reflexology, Cloud9 has everything you need to make sure you have one of the most relaxing days ever.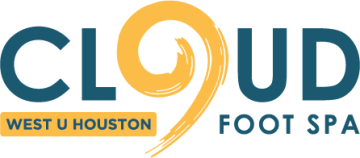 The spa's experienced therapists know just how to pamper their clients, providing top-notch treatments that will leave everyone feeling rejuvenated and relaxed. They also offer several packages specifically tailored for mother-daughter duos looking for some quality time together. With options like mani/pedi combos, deep tissue massages, and aromatherapy sessions, this is an experience your daughter won't soon forget!
Cloud 9 is so proud to have served the people all over Houston Medical Staff and surrounding families since the year 2014. They make it easy to treat you and your loved ones with their reasonably priced, guilt-free, and family-friendly spa service. All of their massage therapists are dedicated to putting a smile on your face and delivering you their signature cloud 9 experience. – 2.cloud9spa.us
Gossip & Co. Nail Spa, Cypress
12603 Louetta Rd, Cypress, TX
Gossip & Co. Nail Spa in Cypress is the perfect place for a mommy and me spa day! If you're looking for some quality time with your daughter, Gossip & Co. offers all your favorite treatments, like manicures and pedicures, plus exclusive services like nail art designs and hand massage therapy.
There's no better way to show your daughter how much she means to you than by spending some quality time together at Gossip & Co. Not only will it bring the two of you closer, but it also gives her an opportunity to express her own sense of style while enjoying a relaxing experience that she'll never forget! From luxurious mani-pedis to unique nail art designs created just for her, there are plenty of ways to spoil your daughter at Gossip & Co.
Children under the age of 10 are eligible for the Princess Pedicure, which costs $22 and a mani/pedi combo, which costs $32. Towels are decorated with two basic floral motifs while the little ones soak in a tub of fragrant salts and lotion. The usual powder and gel manicures, for example, are all available to you. – gossip-co-nail-spa.business.site
Casa Bella Salon and Day Spa
1543 Yale Street, Houston, TX 77008
Casa Bella Salon and Day Spa is the perfect way to pamper mom and daughter. Located in the heart of downtown, this luxurious spa offers a unique "mommy and me" experience that includes manicures, pedicures, facials, massages, and more. The day spa also provides a wide range of services to make sure mommy and daughter feel completely refreshed.
At Casa Bella Salon, the staff takes pride in offering high-quality treatments for both mother and daughter. Each package is tailored to fit individual needs by providing luxury services such as premium massage therapy, foot baths with essential oils, body wraps with natural ingredients like algae or herbs, plus much more. With their clean environment and friendly customer service approach to beauty care – you can be sure both mommy and daughter will leave feeling relaxed and rejuvenated!
The clientele of this Salon and Day Spa is incredibly devoted to one another. Clients may get the utmost service from the employees. While not particularly a child hair salon, they attempt to make a mommy and me hair session as stress-free for the little one as possible. Music, aromatic candles, and a competent staff are what you may anticipate from a massage or other spa service. – cosabellaheights.com
Sanctuary Spa
1701 S Shepherd Drive, Suite C, Houston, TX 77019
Moms and daughters living in Houston are looking for a unique way to bond and enjoy some quality time together. Sanctuary Spa is the perfect place to make this happen. Located conveniently in heart of Houston, Sanctuary Spa offers specialized mommy-and-me spa packages that give moms and their daughters an opportunity to relax while having fun.

The spa offers a range of activities such as manicures, pedicures, facials, massages, mud masks, hair styling, and makeup applications for both mother and daughter. The staff at Sanctuary Spa is passionate about providing an unforgettable experience that leaves lasting memories for all guests. They understand the importance of creating special moments with loved ones which is why they strive to make every visit extraordinary.
Daughters are encouraged to bring their favorite dolls or stuffed animals along so they can have a mini spa day with their mommy too!
Adults and teenagers alike will find peace and tranquility at our spa. Bringing small children to an appointment here is not allowed, but if you have teenagers, they have a teenage appointment. A facial specifically developed for teenagers (19 and under) featuring a deep cleansing treatment for teen skin.. When it comes to appropriate skin care, this facial is a great place to start. Your esthetician will provide you with a skin assessment for teenagers, as well as recommendations for at-home care, to help you maintain healthy skin. Exfoliation and extraction are part of this service. Also included are feeding and massage as well as compression, protection, and moisturizing. Why not schedule this facial for your adolescent at the same time that you receive a more moisturizing one? – besanctuary.com
Trellis, the Spa at The Houstonian
111 N Post Oak Ln, Houston, TX 77024
Trellis, the Spa at The Houstonian is the perfect place for mommy and daughter time. Located in the heart of Houston, this luxury spa has a variety of treatments to pamper both mother and daughter. From facials and body wraps to manicures and pedicures, Trellis offers services designed for two.
For a full day of relaxation, moms can enjoy a massage while their daughters get their hair styled. Mom can follow up with a classic facial and finish off with some nail art. Meanwhile, daughters can enjoy an invigorating foot scrub before indulging in one of Trellis' signature treatments – a milk bath soak or aromatherapy massage specifically tailored for tweens. With plenty of activities for both mommy and me during your visit, Trellis is the ideal spot to relax and bond as a mother-daughter duo!
Bring your teen here for a day of pure indulgence. There is a wide range of services available at Trellis, from massage and facials to body treatments to waxing and expert make-up applications. Trellis has been awarded to the Forbes Travel Guide's Four-Star list for the ninth year in a row, making it the only Houston-area spa to make the cut. Guests must be 14 years of age or older to have a spa treatment and must be accompanied by a parent or guardian at all times while receiving treatment. Unless asked by the parent or guardian, the services will be booked with the same-gender provider. You can use the spa's amenities when you arrange a treatment. The $ 75-day passes can be purchased even if you don't have a treatment scheduled, but only a limited number are available each day to guarantee that everyone who visits this tranquil spa has a great experience. Enjoy dinner while admiring the flowers and making use of the property's amenities. – houstonian.com/the-spa/spa-services
Gossip and Co Nail Salon
7751 Barker Cypress Rd, Ste 700, Cypress, TX 77433
Gossip and Co Nail Salon is the perfect destination for a mommy and my spa day with your daughter. With its bright colors, sparkles, and glitz, this nail salon offers both you and your daughter the chance to be pampered. From manicures to pedicures, Gossip and Co has it all! With their friendly staff of experienced technicians, they make sure that each client looks their best when they leave.
Your daughter will love being able to get her nails done right alongside mommy! Gossip and Co provide services such as personalized glitter designs or swirly patterns on your nails – an experience that she won't soon forget! You can also choose from a variety of polishes in every color imaginable.
First and foremost, the space is enormous and the decor is adored by visitors. If you can't locate the correct hue, there are over 2000 different shades of nail polish to pick from. All services come with free drinks from the bar, as well as a place for males to hang out while getting their nails done, complete with TVs broadcasting sports. When it's time for a manicure or pedi, the small ones love sitting on the princess seats. Because they don't have an official website or a list of regular fees on their Facebook page, you'll have to ask about costs when you call. – facebook.com/gossipconailspa/
Final Word
If you're looking for a special bonding activity with your little one, a Mommy and Me spa day in Houston is the perfect option. It's an amazing way to spend quality time together while also getting some well-deserved rest and relaxation. Plus, you get the benefit of some pampering and beauty treatments! Not only will you both be feeling great afterward, but your relationship will be strengthened as well. So why not make this fun outing part of your next weekend plan?