Best Attractions for Families in Houston
Houston is a fun family vacation spot, home to world-famous destinations such as Space Center Houston, one-of-a-kind museums, radiant parks, and so much more. Whether you need a brand new family outing spot or need to find an area to burn off some energy, we've compiled amusements, attractions, museums, and even more that can be located around Houston for your next day of family-friendly fun. With warm weather all seasons, Houston is the ideal spot to enjoy beautiful parks, playgrounds, incredible museums, and fun play spaces. Keep in mind specific destinations may be momentarily closed or require reservations. Below is a listing of the best Houston attractions for families.
Space Center Houston
1601 NASA Pkwy. Houston, TX 77058; 281-244-2100
Space Center Houston is an exciting and educational destination for families. Located in the heart of Houston, Texas, this space exploration center is a great way to explore our universe from Earth. Home to many interactive exhibits and activities, Space Center Houston offers an exciting family experience that will be remembered for years.
Families can explore Astronaut Gallery, which features artifacts from famous space missions, including Apollo 13, Skylab, and more. The Blast Off Theater is a great place to learn about the history of NASA's human-crewed missions with a 360-degree cinematic experience. Younger visitors can enjoy fun activities like astronaut training simulations or feel what it's like to walk on Mars at Mars Base 1 while older ones take part in full-dome shows at the Starship Gallery Planetarium Theater.

The Manned Space Flight Education Foundation, a 501(c)(3) non-profit educational foundation, owns and operates Space Center Houston, a space museum, and substantial science education programs. The top priority is learning about science and space exploration at Space Center Houston. Discover how space inspires technological, cultural, and social progress. Explore advancements in rocket launch and landing mechanics, glimpse international collaboration aboard the Space Station, and see space robotics development and evolution. – spacecenter.org
1940 Air Terminal Museum
8325 Travelair Street, Houston, Texas 77061; (713) 454-1940
The 1940 Air Terminal Museum in Houston, Texas, is an excellent place for families to visit this summer. The museum offers something for everyone, from riveting historical displays to interactive activities geared toward younger visitors. It's the perfect destination spot to explore the history of air travel while having fun with your family!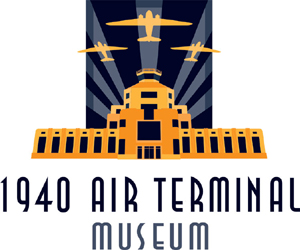 With this museum, we hope to show how air travel has impacted our history and economy via the prism of architecture. Art Deco terminal building that served Houston as Municipal Airport is now home to the 1940 Air Terminal Museum. There is now a National Register of Historic Places designation for the installation. Museum visitors can get up close and personal with the runways at Hobby Airport, which is home to both commercial and private planes and fixed and rotary-wing general aviation aircraft.- 1940airterminal.org
Children's Museum Houston
1500 Binz St. Houston, TX 77004; (713) 522-1138
The Children's Museum Houston is an exciting educational attraction for children of all ages. Established in 1980, the museum offers a variety of hands-on exhibits, interactive activities, and special events that help foster exploration and discovery. With more than 90,000 square feet of dynamic exhibit space, the museum provides a unique opportunity for children and parents to learn in an entertaining environment.

The Children's Museum Houston offers a range of permanent interactive exhibits such as Science Station, Tot Spot, Kidtropolis, and PowerPlay. Each area provides kids with exciting opportunities to engage with their environment through activities like building structures with blocks or exploring the world beneath their feet through nature walks. The museum also has several traveling programs throughout the year, bringing new experiences to visitors each time they visit. Special events are held throughout the year, including story times and holiday celebrations that inspire learning through creativity and imagination.

We transform communities through innovative, child-centered learning. A Playground for Your Mind!™ Children's Museum Houston comprises 90,000 square feet of interactive exhibits. – cmhouston.org
Discovery Green
1500 McKinney, Houston, TX 77010
Discovery Green is the perfect destination for families looking to spend quality time together. Located in the heart of downtown Houston, this lush green park offers something for everyone, from art installations to interactive educational exhibits and more. With 12 acres of beautiful landscapes, Discovery Green is an excellent place for parents and kids to explore, play and learn.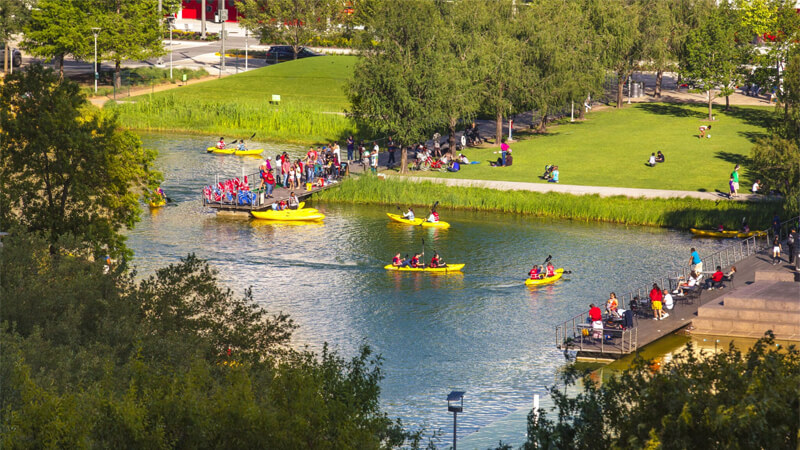 The park features playgrounds with plenty of fun activities, such as swings, slides, and sand pits. There's also a half-acre lake where visitors can rent paddle boats or enjoy the views from the boardwalk. Families can relax on one of the two picnic lawns with their grills or take advantage of Discovery Green's many eateries that offer delicious dishes worldwide. Kids will love participating in outdoor activities like yoga classes and Zumba sessions or visiting local vendors at weekly farmers' markets.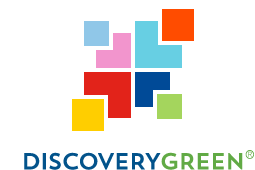 Located in the center of downtown Houston, Discovery Green is a 12-acre park that opened to the public in April 2008. To establish an urban park that would change the downtown landscape, several Houston benefactors came up with the idea of creating a garden in a once-in-a-generation chance. From an eyesore of concrete and asphalt to a bustling tourist attraction, the land that became Discovery Green was changed in less than four years. The Conservancy puts on hundreds of free events each year without help from the city government.- discoverygreen.com
Houston Zoo
6200 Hermann Park Drive, Houston, TX 77030; 713-533-6500

One of Houston Zoo's primary goals is to connect people with animals so that they can take action to rescue wildlife and become leaders in the global movement to do so. We have almost 6,000 animals who call us home, and we treat them with the utmost respect and dignity. Over two million people visit the Zoo each year to see our amazing creatures and ecosystems, and their admission or membership fees allow us to support the conservation efforts of the Zoo's wild counterparts of every species. Visitors to the Zoo support 49 wildlife conservation initiatives in 27 countries. For this and many more reasons, we're happy to be a top cultural destination in this area. – houstonzoo.org
Hermann Park
1700 Hermann Drive, Houston, TX 77004; 713-524-5876
Hermann Park is a public recreational area in Houston, Texas, providing quality family fun for generations. Families flock to the 445-acre park each year for its lush greenery, numerous attractions, and wide range of activities. From the Hermann Park Railroad and Miller Outdoor Theatre to jogging trails and the Houston Zoo, there's something to keep everyone entertained.

Whether you come to listen to live music, go on a picnic, or take a stroll through the gardens, Hermann Park is sure to provide hours of enjoyment. From paddle boating in McGovern Lake to participating in activities such as golfing and biking, Hermann Park invites families of all ages and sizes to explore its many offerings—allowing them to create memories that will last a lifetime!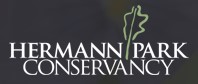 Cool off from the heat by running or strolling through four fun fountains! The Plaza's picturesque fountains offer the perfect water-fun activity for kids and adults. They are located in Molly Ann Smith Plaza by the Pioneer Memorial Obelisk at the end of the Jesse H. Jones Reflection Pool. The Plaza's central location makes these fountains a convenient and universal refuge from the heat. – hermannpark.org
Houston Museum of Natural Science
5555 Hermann Park Dr. Houston, TX 77030; (713) 639-4629
The Houston Museum of Natural Science is the perfect place for families wanting to explore and learn about science together. This museum offers a variety of exhibits and activities that will engage kids of all ages, from interactive displays to educational programs. With more than 4 million specimens from around the world, there's something for everyone to discover!
The museum features permanent exhibitions on space science, gems and minerals, dinosaurs, energy conservation, and much more. Temporary exhibits are constantly being replaced so visitors can experience something new whenever they come back. In addition to these attractions, the museum has a planetarium where guests can participate in interactive shows about stars and galaxies. Monthly programs like homeschool days are designed to promote family learning in a fun atmosphere.

The Houston Museum of Natural Science isn't just a one-stop shop for visitors. You're venturing through exotic locales like lush rainforests and distant universes. As you travel back in time, you'll also be soaring into the future of renewable energy. Houston's Museum of Natural Science has five floors of permanent exhibits and changes its special shows frequently, so you'll never run out of new things to learn about the wonders of science.- hmns.org
Houston Arboretum & Nature Center
4501 Woodway Drive, Houston, TX 77024; 713.681.8433
The Houston Arboretum & Nature Center is a 155-acre urban sanctuary in the city's heart. This oasis provides an escape from everyday life, offering families a place to connect with nature and each other. With its lush vegetation, diverse wildlife, and wide variety of interactive activities available for all ages, there's something for everyone to enjoy at this unique destination.
The Arboretum has five miles of trails that wind along meadows, ponds, and woodlands — providing endless learning opportunities about the region's natural environment. Families can participate in guided hikes or educational programs such as bird walks and FrogWatching sessions. For those looking for a more leisurely journey, there are kayak tours through Buffalo Bayou, where visitors can spot local wildlife in their natural habitat.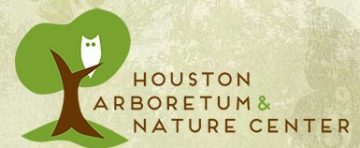 The Houston Arboretum & Nature Center is located on the western border of Memorial Park and provides an opportunity to escape city life's rush and bustle. People of all ages can learn about nature at this 155-acre non-profit urban nature sanctuary. It's critical to keeping the city's native plants and animals safe from development in the heart of the metropolis. An educational non-profit, the Houston Arboretum, operates on city property. – houstonarboretum.org
Miller Outdoor Theater
6000 Hermann Park Drive, Houston, TX 77030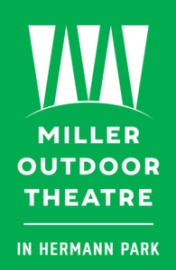 The Miller Theatre's advisory board (MTAB) aims to produce accessible, high-quality performances at the Miller Outdoor Theatre for Houston's various neighborhoods and visitors to this magnificent city, using public and private funds. Hermann Park's Miller Outdoor Theatre offers an eight-month season of professional entertainment that is artistically good, culturally diverse, and always FREE to the public. It is the only venue of its kind in the United States. This is the country's most prominent "always free" program. Miller Outdoor Theatre's season of professional entertainment is the most variety of any Houston performance venue, and it's all FREE! This year's impressive line-up includes classical music, jazz, global music and dance, ballet, Shakespeare, musical theater, classic cinema, and more. Pre-show picnics on the hillside or in the covered seating area are welcome options. It's a great place to take the whole family! – milleroutdoortheatre.com
Buffalo Bayou Park
1019 Commerce Street, Suite 200, Houston, TX 77002
Buffalo Bayou Park is the perfect location for families looking to explore and experience Houston's natural beauty. This 160-acre park offers a variety of activities that can be enjoyed by all ages, from kayaking and fishing on the bayou to hiking and biking along its trails. There are plenty of opportunities for those less athletically inclined to relax and take in the scenery at Buffalo Bayou Park.
The park has something for everyone in the family, with areas designated for picnicking, grilling, playing games, or just lounging in the sun. Families can also explore the park's many art installations or stroll through its gardens. With all these activities available, it's no wonder why so many families make Buffalo Bayou Park their go-to destination for outdoor fun!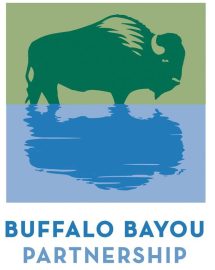 Between Allen Parkway and Memorial Drive, Buffalo Bayou Park's 160 acres stretch from Shepherd Drive to Sabine Street, making it one of the country's finest urban green areas. Buffalo Bayou's natural splendor is yours to explore and discover. Use the map to help you navigate the canal's many parks and historic locations. – buffalobayou.org
Final Word
Houston has something for everyone. From the Houston Zoo to the Houston Museum of Natural Science, families can find unforgettable experiences that will create lasting memories. From the gorgeous waterfronts and wildlife parks to the vibrant downtown culture, Houston is an excellent destination for families looking for an exciting adventure. With its world-class restaurants, shopping malls, and attractions, Houston has something for everyone in the family to enjoy. So pack your bags and plan a trip to Houston with your family – you won't be disappointed!