River Oaks Neighborhood Guide
River Oaks is a prestigious neighborhood located in Houston, Texas. It is widely considered one of the most affluent and luxurious communities in the entire city. The area boasts stately mansions, lush parks and gardens, winding roads, and a vibrant shopping district.
Centrally located in the heart of Houston, the River Oaks real estate market is one of the most prestigious in the country and has been named one of Forbes' most expensive zip codes in America.
Things to Do and See in River Oaks
River Oaks is a lush residential neighborhood with opulent homes and the River Oaks Shopping Center, known for its upmarket stores and offbeat international restaurants. The River Oaks Theatre, built in the Art Deco style, screens independent and foreign films, and Rienzi, an extravagant outpost of the Museum of Fine Arts, showcases European paintings, miniatures, and ceramics. Well-heeled clients enjoy beauty treatments at the area's opulent spas and salons.
For recreation, River Oaks Park features a quarter-mile walking trail, tennis courts, a sporting field, and a children's play area. And for golf enthusiasts, the River Oaks Country Club has a private golf course designed by world-class golf architect Donald Ross.
Houston's Iconic River Oaks Theatre
Houston's iconic River Oaks Theatre has been integral to the city's moviegoing experience since it opened in 1939. Originally built as a single-screen theatre, the venue quickly became known for its art deco architecture and luxurious interiors. Today, the River Oaks Theatre continues to serve as Houston's go-to destination for premiering new films and showcasing independent productions.
Over the years, this beloved theatre has hosted numerous special events, film festivals, and screenings of classic movies. It also remains a popular spot for hosting private functions such as weddings and birthday parties. Moviegoers will enjoy an array of amenities, including plush seating and concession stands offering traditional snacks like popcorn, candy, and sodas. The River Oaks Theatre is one of Houston's oldest attractions that has stood the test of time with its unique charm that can't be replicated anywhere else in town!
The Historic River Oaks Country Club
The Historic River Oaks Country Club is a prestigious private club located in the affluent neighborhood of River Oaks in Houston, Texas. Founded in 1923, it was the first country club established in the state and has remained an iconic fixture of Houston's social scene since it opened. The club features an 18-hole championship golf course designed by noted architect Donald Ross and a luxurious Mediterranean-style clubhouse for its members to enjoy.
For nearly 100 years, the private club has been celebrated for its lush grounds and high-end amenities, such as its elegant pool area, spa services, and multiple dining options. It is also home to the prestigious Southern Amateur Golf Tournament, which attracts some of the best amateur players from around the country every year. The River Oaks Country Club continues to uphold its long-standing tradition of providing impeccable service and luxurious experiences for its esteemed members.
River Oaks Shopping Center: A Hub of Activity
River Oaks Shopping Center is a bustling shopping destination in Houston, Texas. Since its construction in the 1950s, it has attracted shoppers from near and far with its impressive array of shops, restaurants, and entertainment venues. From fashion boutiques to fine dining establishments, River Oaks Shopping Center offers something for everyone.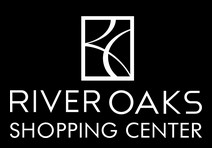 The center spans four city blocks making it a major destination for locals and travelers. Whether you're looking for a fun day out or need to pick up some essentials, this lively shopping center offers abundant options. With more than 100 stores ranging from department stores to specialty shops and services like salons and spas — there's sure to be something that suits your needs! Additionally, visitors can take advantage of special events such as movie nights on the terrace or seasonal markets that feature local artisans selling their wares.
The Majestic Bayou Bend Collection and Gardens
The Bayou Bend Collection and Gardens is an exquisite museum in Houston, Texas. It houses one of the largest collections of American decorative arts and furniture from the colonial era to the end of the 19th century. Located on fourteen acres along Buffalo Bayou, this majestic estate was once home to Ima Hogg, a legendary figure in Texas history.

The Bayou Bend Collection and Gardens features an impressive array of objects, including paintings, silverware, carpets, porcelain figures, and books. The gardens also have magnolias, azaleas, camellias, and even a secret garden! Visitors can tour the mansion or participate in special events such as lectures, classes, or receptions. The museum also offers educational programs for school-aged children about American culture and heritage using artifacts from the collection.
Memorial Park: Nature's Haven in the Heart of River Oaks
Memorial Park is a peaceful oasis of nature in the heart of Houston's prestigious River Oaks neighborhood. Spanning an impressive 1,466 acres, this urban park is home to over 200 species of birds and wildlife. Not only is Memorial Park perfect for outdoor activity enthusiasts, but it's also a wonderful place to relax and observe nature at its finest simply.
The park offers something for everybody, from jogging trails and bike paths suitable for any skill level to picnic areas and playgrounds for families with children. It also has golf courses that are open to the public, as well as tennis courts, basketball courts, and soccer fields. For those looking for a tranquil escape from city life, there are several lush gardens tucked away throughout the park where you can immerse yourself in tranquility surrounded by blooming flowers and greenery.
Shopping and Dining Options in River Oaks
River Oaks, a suburb of Houston, Texas, is home to some of the best shopping and dining options in the Lone Star State. River Oaks has something for everyone who visits from its quaint boutiques to world-renowned restaurants. Whether you're looking for a unique gift or an evening out on the town, you can find it here.
If you're looking for a shopping adventure, River Oaks offers everything from local designer boutiques to high-end department stores and antique shops. You'll be able to find whatever you need with ease thanks to its many sidewalks and well-maintained streets that make exploring easy. For those looking for something truly unique and special, there are plenty of specialty shops in the area offering handmade crafts and one-of-a-kind items.
Entertainment in River Oaks
Regarding entertainment, River Oaks is a place where there's something for everyone. Whether you're in the mood for live music, a movie night out, or even an outdoor adventure, this vibrant Houston neighborhood has plenty of options. From great restaurants and bars to cozy parks and bike trails, River Oaks provides visitors with an array of exciting activities that will keep them entertained all day long.
For those looking to hear some live music while they relax after a long day, head over to Eddie V's Prime Seafood Restaurant & Bar. With its comfortable atmosphere and an impressive selection of drinks and dishes from around the world, this restaurant is sure to be the place for top-notch entertainment in River Oaks.
History and Development of River Oaks
Founded in 1924 by brothers Will Hogg and Mike Hogg as a part of their master-planned development of Houston Heights, River Oaks was initially intended to be an exclusive oasis for wealthy Houstonians. Today it continues to attract some of Houston's most affluent citizens with its range of amenities, including high-end shopping malls such as River Oaks Shopping Center, fine dining options like La Table, and popular attractions like River Oaks Country Club. It also features numerous public green spaces, such as Memorial Park, which offers a tranquil escape within the bustling city.
This spirit of excellence has continued in River Oaks, with strict zoning and building codes still in place. The River Oaks Property Owners association works hard to maintain this upscale Houston community's high architectural standards and integrity.
River Oaks Homes for Sale – Houston, Texas
The situated midpoint between Downtown and Uptown Houston, homes in River Oaks start above the $1 million mark and go as high as the mid-teens. Stately and spacious, River Oaks homes have been built with exquisite attention to detail and an appreciation of quality.
Architectural styles are predominantly Traditional, but Colonials and custom-built homes are also available. Gourmet kitchens, marble flooring, private swimming pools, butlers' pantries, and dramatic formal reception rooms are just a few of the standard features that these luxury homes have to offer.
Living in the Affluent Community of River Oaks
River Oaks is a luxurious, affluent suburb of Houston. It is one of the most desirable places to live in Texas and has been recognized as being one of the wealthiest zip codes in the United States. Overlooking the city skyline and Buffalo Bayou, River Oaks features stunning views, lush green spaces, and an impressive array of amenities. The community offers its residents plenty to do with its many parks, trails, and recreational activities.
River Oaks provides quiet streets lined with magnificent homes on large lots surrounded by mature trees for those seeking privacy, security, and exclusivity within Houston's city limits. Residents enjoy excellent schools as well as access to top-notch medical facilities nearby. The area also features several upscale dining options within proximity while shopping ranges from small boutiques to high-end department stores.
River Oaks is home to many services and amenities, including the River Oaks Shopping Center, the historic River Oaks Theatre, and the well-loved Bayou Bend Gardens. Created by philanthropist Ima Hogg, Bayou Bend Gardens is a collection of eight formal gardens on fourteen acres of wooded land. Rare flowers and antiques are showcased on this beautiful site in Houston.