Best Amusement Parks in Houston
Nothing compares to a family get-together or getaway with friends at a theme park. Whether you are after the enjoyment of the rides as well as rollercoasters, the exciting live entertainment, or the delightful meals, these are the destinations where memories are made. Houstonians have lots of selections for fun, family-friendly activities. Houston and its nearby towns possess some of the best amusement parks in Texas and across the US. Below is a list of the best amusement parks for Houston families to visit.
A trip to an amusement park is the perfect way to spend a lazy Saturday or Sunday afternoon. School is in full swing, and kids are eager to get out and play on the weekends. Houston has become a popular summer vacation destination for families.
Many amusement parks and interactive attractions, including urban entertainment centers and brightly colored theme parks, are available for your children's fun and education.
You can visit a new park every weekend because most venues are open year-round.
Houston Funplex
13700 Beechnut St. Houston, TX 77083; 281-530-7777
The Houston Funplex is the ideal destination for anyone looking for an exciting and enjoyable day out with friends or family. Located conveniently in the heart of Houston, Texas, this state-of-the-art amusement park offers something unique to visitors of all ages. Whether you're looking to experience a thrilling roller coaster ride or play some classic arcade games, you'll find plenty of ways to have fun at the Houston Funplex.
At the Houston Funplex, there's never a dull moment! Get ready for an adrenaline rush as you take on some of their signature rides like The Beast Unleashed and The Freefall Drop Tower. Looking to relax? Then why not check out one (or more!) of their many shows available throughout the year such as music concerts or comedy performances?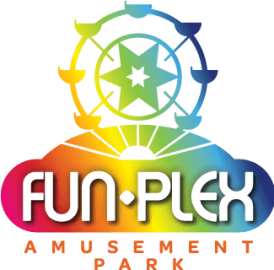 The Houston Funplex offers visitors of all ages a wide range of activities to stimulate their minds and bodies. In addition to a bowling alley and a roller coaster, you'll find a two-story PlayPort for kids and an arcade with virtual reality games, rides, and a sports bar all in one location. It is our goal to create a world of family entertainment that is free of dangers and full of exciting activities for everyone in the family, including parents and children of all ages. Just a short drive away from Sugar Land, Katy, Richmond and Cypress in Texas is our location in Houston.- houstonfunplex.com
Kemah Boardwalk
215 Kipp Ave. Kemah, TX 77565; 281-535-8100
The Kemah Boardwalk is a popular waterfront district located in Kemah, Texas. With its many restaurants, amusement rides and shops it has become a vacation destination for people from near and far. Visitors can enjoy the beautiful views of Galveston Bay while they dine on seafood specialties or take in the action of some thrilling carnival-style rides.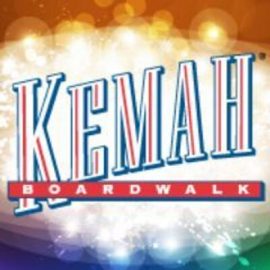 Families love spending time together at this fun boardwalk exploring all the attractions such as Midway games and classic amusement park rides like The Boardwalk Bullet roller coaster. There are also plenty of shopping options offering souvenirs, clothing, jewelry, and more. At night visitors can relax to live music with outdoor seating available for those beautiful Texas evenings or head indoors for an exciting night of dancing at one of their nightclubs.
At Kemah Boardwalk, it's like a summer fair all year long! Check out our rides and games that kids (and adults) of all ages can enjoy! – kemahboardwalk.com
Downtown Aquarium
410 Bagby St. Houston, TX 77002; 713-223-3474
The Houston Downtown Aquarium is a must-see for anyone visiting the city. Located in the heart of Houston, it offers visitors an exciting and educational experience. Consisting of over 200 species of aquatic life from around the world, this family-friendly attraction provides guests with unique opportunities to explore and discover something new.
The aquarium's galleries offer a wide variety of interactive exhibits that are both entertaining and educational. Guests can explore shipwrecks, touch stingrays in a petting pool, and even watch diving shows featuring trained divers interacting with exotic fish. Additionally, visitors have the chance to take part in educational programs such as animal encounters, behind-the-scenes tours, and more. There's also a full restaurant offering fresh seafood dishes prepared by professional chefs so you can truly make a day out of your visit!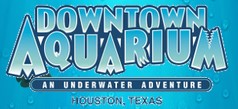 The Central Waterworks Building and Fire Station No. 1 were transformed into the Downtown Aquarium as part of a downtown redevelopment project. A 500,000-gallon aquatic wonderland is home to over 300 kinds of aquatic life from all over the world in this beautiful six-acre entertainment and eating facility. In addition to an extensive collection of aquatic and geographic exhibits and attractions, Downtown Aquarium also features numerous shopping opportunities and a wide range of entertainment options. – aquariumrestaurants.com
Typhoon Texas Waterpark
555 Katy Fort Bend Rd, Katy, TX 77494; (832) 426-7071
Typhoon Texas Waterpark in Katy, Texas offers year-round fun for the whole family! The expansive water park has something for everyone, from daring thrill rides to relaxing lazy river floats. Located about 30 minutes west of downtown Houston and conveniently close to popular shopping destinations like La Centerra at Cinco Ranch, Typhoon Texas Waterpark provides an exciting day trip destination no matter the season.
From adrenaline-pumping slides like the Lone Star Lagoon and Bayou Blaster to lounging favorites such as the Rio Grand Rapids or Paradise Cove wave pool, Typhoon Texas Waterpark is a great way to cool off on hot summer days. Younger guests can explore Kowabunga Beach or take a spin in Gully Washer – a zero-depth entry pool with its own mini slide complex.
Grand Texas
23065 TX-242, New Caney, TX 77357
Grand Texas, located in the small town of New Caney, Texas, is a unique outdoor adventure destination offering something for everyone. With two massive theme parks, Gator Bayou Adventure Park and Big Rivers Waterpark, along with dozens of attractions like go-karts, mini golf, and axe throwing ranges on-site, Grand Texas have become a popular destination for families from all around the region.

Grand Texas is also home to a variety of shops and restaurants that guests can explore while enjoying their stay at the park. For those looking to make their trip extra special, Grand Texas offers several luxury accommodations including cabins and RV sites with amenities like fire pits and grills so visitors can have an unforgettable experience in New Caney. Whether it's an afternoon of fun or an extended vacation getaway filled with adventure, Grand Texas has something for everyone.
Grand Texas is an entertainment, dining, and shopping destination on 630+ acres about nine miles north of Houston's Bush Intercontinental Airport. Grand Texas comprises Big Rivers Waterpark, Gator Bayou Adventure Park, Speedsportz Racing Park, the Grand Texas RV Resort, and shopping, dining, and hotels currently under construction or in planning. – grandtx.com
Six Flags Hurricane Harbor Splashtown
21300 I-45, Spring, TX 77373; 281-355-3300
Six Flags Hurricane Harbor Splashtown is a thrilling water park full of exciting attractions and endless entertainment. Located in Spring, Texas, this family-friendly facility offers an array of slides, pools, and rides that provide hours of excitement. From the thrilling Tornado Twister slide to the relaxing lazy river, there's something for everyone at Hurricane Harbor Splashtown.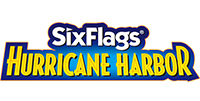 The park boasts some of the most popular water slides in the country including The Black Snake Summit where riders climb a 25-foot hill before plunging into a serene pool below. For those seeking more intense thrills, there are daring speed slides like Thunder Run and Big Spin that drop riders from heights up to four stories high! No matter what type of ride you prefer there is sure to be something that fits your needs. The park also has plenty of shows and interactive activities including live music performances and animal habitat experiences!
Take a swirl around Big Spin, get a speed rush on Vortex, and so much more! We have dozens of thrills to test your limit. Whether you're planning an office outing, a family reunion, or a fun day with friends, we have great rates for groups of 10 or more. – sixflags.com/splashtown
ZDT's Amusement Park
301 W Kingsbury St. Seguin, TX 78155; (830) 386-0151
ZDT's Amusement Park is a family-friendly destination that offers plenty of thrills and fun for all ages. Located in Austin, Texas, the park has over 35 rides and attractions, including roller coasters, a carousel, bumper cars, and more. Not only that but there are also live shows and events like parades and concerts throughout the year.

At ZDT's Amusement Park, visitors can ride classic wooden roller coasters such as The Comet or take a spin on The Blaster – one of the most thrilling steel coasters in the state. Younger guests will enjoy the selection of tame kiddie rides like miniature trains and boats while older kids can challenge themselves on an array of extreme thrill rides like Rockin' Rocket or drop towers.
It's no accident that ZDT is a family-owned and operated business. From toddlers to teenagers and everyone in between, attractions are designed to keep visitors of all ages entertained. Everyone can have fun here, including mom and dad! To find out more about us, click on the link provided in this paragraph. With the needs of families in mind, ZDT was created! From toddlers to teenagers and everyone in between, attractions are designed to keep visitors of all ages entertained. Everybody can have fun here, including mom and dad! – zdtamusement.com
Final Word
The best amusement parks in Houston offer something for everyone, whether you're looking for adrenaline-pumping rides or simply a fun day out with friends or family. From the classic thrills of Six Flags to the interactive adventures of Typhoon Texas, there's something to suit any taste here. There are also many other attractions in the area like waterparks and zoos that can be combined with any of these parks for an even more exciting experience.