Pregnancy and Postpartum Resources in Houston
You may have heard that Houston is a fantastic place to raise a family. However, did you know Houston is also the ideal location to experience pregnancy and give birth? We have top-class hospitals staffed with great doctors and midwives, a desirable choice of boutiques providing maternity wear and baby gear, and many fellow moms-to-be to form your mommy group. In addition to everything, Houston is home to many distinctive places just for new and expecting parents, which give a large selection of practical assistance, psychological support, and just-for-fun services and products.
Community Support Groups for Pregnant Moms in Houston
Pregnant moms in Houston have large support groups to help them through their pregnancy journey. Having a baby is exciting and overwhelming, and many resources are available to make the experience more accessible. Support groups specifically for pregnant mothers provide invaluable resources that can help expecting mothers prepare for birth, adjust to motherhood, and find community during this time of change.
For those looking for guidance, these local support group options can be a great place to start: The Houston Moms Blog hosts regular meetups with activities like prenatal yoga classes and breastfeeding workshops; Baby Boot Camp offers fitness classes tailored specifically towards expectant mothers; and Baby Steps provides free childbirth classes at several area hospitals. All three offer a safe space where pregnant moms can connect with other women going through the same experience.
The Motherhood Network
3701 W. Alabama Ste 230, Houston, TX 77027; 713-963-8880

The Motherhood Network is a comprehensive wellness resource for expectant mothers and families with infants and young children. For over 20 years, the Motherhood Network has provided pregnancy and parenting education classes, yoga & fitness classes, massage services, and childcare placement services. Our 5,000 square feet center is nestled in the River Oaks neighborhood in Houston. In recent years, we've added an expansive suite of online services and now have a robust national and international client base. Extending far beyond the walls of our renowned center, the Motherhood Network embodies a haven for mothers and families across the globe. Empowering expecting mothers and growing families by providing exceptional education and services since 2000. – motherhoodnetwork.com
Financial Assistance Programs for Expecting Families
Expecting families in Houston can find financial assistance programs to help cover the costs of pregnancy and childbirth. These programs are designed to provide support for those who may be struggling financially due to having a child. Whether you're looking for help with medical bills, food assistance, or housing costs, there are resources available to you in Houston.
The Harris Health System offers a program called "Healthy Start," which provides pregnant women and new mothers with access to Medicaid coverage and other health benefits. This program also helps connect expecting families with resources such as parenting classes, breastfeeding support, nutrition counseling, and more. Additionally, the Houston Food Bank provides expecting families with healthy meals throughout their pregnancy at no cost. The food bank also has resources to help parents apply for SNAP (Supplemental Nutrition Assistance Program) benefits if needed.
Postpartum Mental Health Services in the Area
Houston mothers who have recently given birth are encouraged to seek postpartum mental health services to provide the best care for themselves and their babies. Postpartum mental health concerns are common, affecting 1 in 7 new mothers, and can include anxiety, depression, obsessive-compulsive disorder, and post-traumatic stress disorder. In Houston, many options are available for mothers seeking postpartum mental health services.
Mental Health & Recovery Center at The Women's Home
The Mental Health & Recovery Center at The Women's Home is a free support group that offers compassionate care by experienced professionals. This group meets weekly and allows moms to talk through their experiences with other women facing similar challenges. Additionally, The Women's Home offers one-on-one counseling sessions and referrals for more intensive treatments if needed.
Center for Postpartum Family Health
3418 Mercer #100, Houston, TX 77027; (713) 561-3884

At CPFH, we are committed to helping every new mom thrive during her transition to motherhood. CPFH is a group of licensed professional counselors, social workers, and marriage and family therapists specializing in mental health services related to challenges associated with pregnancy and postpartum depression and anxiety. – cpfh.org
Free and Low-Cost Infant Care Classes in Houston
Houston area parents and expectant mothers now have access to free and low-cost childbirth education. With the help of local organizations, individuals can find a range of options that will give them the knowledge they need to make an informed decision about their birth experience.
Center for Natural Birth
The Center for Natural Birth provides free classes in Houston designed to educate expecting parents on their options for a natural delivery. The courses cover nutrition, relaxation techniques, labor support, and intermittent fetal monitoring during labor. Mothers learn to reduce medical interventions while making evidence-based decisions during pregnancy, childbirth, and postpartum. Additionally, they receive information on available resources in the Houston area, including doulas, midwives, lactation consultants, and massage therapists.
Infant Care Classes and New Parent Support
The Woman's Hospital of Texas, 7600 Fannin, Houston, TX 77054; (713) 790-1234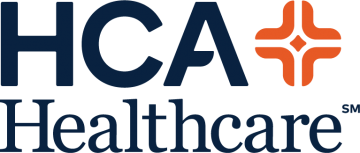 We know babies don't come with guidebooks, so we provide practical classes for caregivers, including parents and grandparents. You can register for classes and events by signing up for or logging into your MyHealthOne account, where you can pay for the course or event and receive a registration receipt and confirmation email. Classes fill quickly, so be sure to register early. If you need to cancel or change your registration, please notify us as soon as possible. A 25% service charge for class cancellations applies. We provide free parking during classes, which meet regularly, excluding holidays. – womanshospital.com
Babywearing International of Greater Houston
Houston, TX

Did you know BWI is a volunteer-run organization? As life goes on, volunteers move on as well. But as we lose volunteers and educators, we need to replace them, or we will not be able to continue helping the community. We need more volunteers! If you like baby wearing a little bit and want to help out in some way, check out the graphic below and look at the frequently asked questions. If you'd like a meeting in your area, we do not have one. It probably means we do not have any volunteers nearby. You can change that! Please let us know if you have more questions! – bwihouston.org
Texas Children's Pavilion for Women
6651 Main Street, Houston, TX 77030; 832-826-3000

We understand that these significant life events can be both exciting and overwhelming. We offer in-person, virtual, and online classes to help you feel more confident about what's ahead. Our courses are open to families delivering at the Pavilion for Women or any other hospital. – women.texaschildrens.org
Nutritional Resources for Pregnant Women and New Mothers
Pregnant women and new mothers in the Houston area have access to various nutritional resources to ensure they get all the vitamins, minerals, and nutrients they need during this life-changing period. With many options available, it can be hard to know where to turn for assistance.
Women, Infants, and Children (WIC)
The Women, Infants, and Children (WIC) program is an excellent place for pregnant women and new mothers in Houston to start their search for nutritional support. WIC offers free nutrition education classes and supplemental foods such as milk, cheese, eggs, beans, and cereal that help provide essential nutrients during pregnancy. WIC also provides breastfeeding guidance from certified lactation counselors available in most areas throughout the city.
In addition to WIC resources, several other organizations in Houston are dedicated to helping pregnant women, and new moms find reliable nutrition advice.
Postpartum Care – Recovering from Birth
For new mothers in Houston, postpartum care is critical. After giving birth, it's essential to take the time to recover and get back on your feet. Postpartum care includes physical and emotional support that can help you navigate the ups and downs of pregnancy, childbirth, and life after the baby.
Houston offers a variety of resources for expectant mothers as well as their families. From postpartum doulas who provide hands-on assistance with breastfeeding, infant care, and other post-birth tasks; to mental health professionals specializing in helping new moms cope with depression or anxiety, there are plenty of options available for mothers seeking help in navigating this exciting yet overwhelming time. Additionally, many local hospitals offer parenting skills and nutrition classes to ensure parents have the information necessary for a successful recovery from childbirth.