Best Houston Indoor Playgrounds for Kids
Indoor playgrounds and playspaces in Houston offer countless opportunities for children of all ages to create, engage, explore, and have fun! The city is home to many unique indoor play areas that provide children with a safe and stimulating environment. Houston has something for every child, from educational centers to massive multilevel soft playgrounds complete with slides, ball pits, and more.
The options are endless when it comes to discovering an indoor playground dedicated to the needs of your little one. Parents can look forward to interactive activities such as mini golf, laser tag, trampoline parks, and climbing walls. Plenty of budget-friendly options are available for those looking for family-friendly entertainment without breaking the bank.
What is World's most giant indoor playground?
Frolic's Castle, 303 Memorial City Way, Houston, TX 77024 (Inside the mall, near Sears.)
Frolic's Castle is the World's giant indoor playground in a shopping mall. Does that count? The facility features over 3,000 square feet of play space, making it the perfect place for kids to let their imaginations run wild. It includes interactive activities like mini-golf, go-karts, laser tag, and an arcade.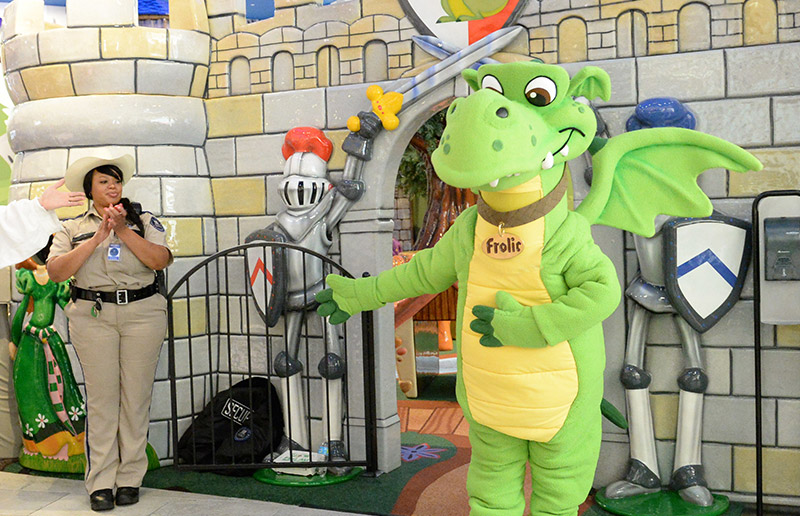 Several themed areas include a pirate ship, Castle, and jungle gym. Kids can run around and explore all day long while parents can relax in the cafe or lounge. Frolic's Castle is also great for birthday parties or special events, with plenty of room to accommodate large groups. This one-of-a-kind playground will provide hours of entertainment for children of all ages.
Fun activities to do at indoor playgrounds
Indoor playgrounds are a great way for kids to burn off energy and explore their surroundings. With plenty of activities to choose from, it can be overwhelming to decide what to do first. Here are some fun activities to try out:
Trampolines: Many indoor playgrounds have trampolines for kids to jump on. It's a great way for them to exercise and work on their coordination.
Ball pits: Kids love ball pits! They can jump in, swim around, and throw balls at each other. Parents can also join in on the fun, and it's a great way to bond with your child.
Slides: Slides are a classic playground activity, and indoor playgrounds have plenty of them. There's something for everyone, from small slides for toddlers to large, twisty slides for older kids.
Climbing structures: Climbing structures are a popular activity at indoor playgrounds. Kids can climb, crawl, and explore through tunnels and obstacles, which helps them build strength and improve their motor skills.
Arcade games: For older kids who may be too cool for the younger activities, many indoor playgrounds have arcade games to keep them entertained. From racing games to basketball hoops, there's something for every interest.
1. Children's Museum of Houston
Downtown Houston, 1500 Binz St, Houston, TX 77004, (713) 522-1138
The Children's Museum of Houston is a fantastic place for children of all ages. Located in the heart of Houston, Texas, this museum offers a variety of interactive and educational experiences for kids and their families. From exploring the world-famous Kidtropolis cityscape to participating in activities such as art classes, science workshops, and music lessons, the museum has something exciting for everyone.
The Children's Museum exhibits are designed with adults and children in mind. They range from creative play areas filled with puzzles and games to interactive exhibits focused on history and science. There's even a "story room" where kids can listen to stories read aloud by volunteers or create their own stories using props provided by the museum staff. With over 90 exhibits available, there is something new to explore every time you visit!
The admission cost is $9.95 per person. cmhouston.org
Hooray Indoor Playground
Katy, 3750 Mason Rd, Katy, TX 77450; (832) 437-9897
This exciting destination is designed with children of all ages in mind as they offer an array of activities, from ball pits to slides and more. Parents can rest assured that their children are safe and secure in this climate-controlled indoor environment thanks to the attentive staff who keep an eye on all the activities.

The Hooray Indoor Playground also provides space for birthday parties or special events like baby showers, holiday gatherings, and more. With a full-service kitchen available, partygoers can enjoy food and drinks while everyone wants the many attractions offered at this family-friendly facility. There's a seating area where parents can relax while their kids get active with obstacle courses or pretend play areas! – hoorayplayground.com
Kid 'n Play
Pearland, 11720 Broadway St Ste 102, Pearland, TX 77584; (832) 390-1914
Kids can blast with play structures, inflatable bounce houses, laser tag, and an indoor playground. The facility also provides some great opportunities for parents too! Parents can relax in the spacious lounge area while their children have fun. The staff at "Kid 'n Play" is always friendly and willing to assist in any way possible.
The facility also offers special events throughout the year, such as birthday parties and camps for kids of all ages. Each event includes games, crafts, food, music, and more! A party room is available so parents can throw a memorable celebration without worrying about decorations or food preparation. – kidnplaytx.com
Kidtastic Park
Cypress, 25410 Highway 290, Suite B, 8, Cypress, TX 77429; (832) 653-2665
Kidtastic Park offers a variety of rides and attractions that bring joy to children and adults alike. Located in Cypress, Texas, Kidtastic Park is close to downtown Houston. Visitors can enjoy thrilling roller coasters, water slides, and kid-friendly activities such as mini golf, bumper boats, and go-kart racing. Plenty of food stands offer delicious snacks to stay energized throughout your visit.

Kidtastic Park Cypress also boasts several exciting shows featuring talented performers from around the World! These performances include clowns, magicians, jugglers, and acrobats that will entertain your kids for hours. In addition, to live entertainment, there are plenty of arcades filled with classic video games for those who prefer more interactive activities. – kidtasticpark.com
The Play Space
Webster, 1020 W NASA Pkwy, Webster, TX 77598; (281) 724-0012
The Webster Play Space is one of the area's most innovative and diverse play spaces. Covering over seven acres, the space was designed with fun and education in mind, making it an excellent place for people of all ages to enjoy. The goal is to create an environment that encourages children to explore their imaginations and learn through interactive play.
The indoor/outdoor facility offers something for everyone – from trampolines, slides, mazes, and ball pits to sports courts and outdoor adventure playgrounds. And don't forget the unique interactive features like a giant chessboard and eco-friendly garden where kids can plant their seeds! Parents can also relax while watching their little ones explore or participate in activities like yoga classes or music workshops. In addition, there are plenty of cafes nearby, so families can refuel after they're done playing!  – theplayspacetx.com
Wonderwild
The Heights; 767 N Shepherd Dr #400, Houston, TX 77007; (713) 864-4242
Wonderwild Houston has something for everyone, whether you're a child or an adult. Thrill seekers and adventurers will find plenty of fun here with various activities, from laser tag and mini golf to go-karts and rock climbing walls. Many areas are also dedicated to little ones, including a soft play area with slides and ball pits and toddler zones with interactive displays.

With its lively atmosphere, friendly staff, and fantastic attractions all under one roof, it's easy to see why Wonderwild is one of the top destinations for families in the Greater Houston area. Whether you're looking for an afternoon out on the town or want to host an unforgettable birthday party experience for your child – look no further than Wonderwild Houston!  – gowonderwild.com
Majestkids
Sugar Land, 14031 Southwest Fwy #620, Sugar Land, TX 77478; (832) 886-4317
From interactive activities like learning about animal habitats to creative art classes and hands-on science experiments – Majestkids has something for kids of all ages! With a focus on creativity, imagination, and exploration, children can explore all the exciting possibilities that Majestkids offers.
At Majestkids, all of their programs are designed with kids in mind. They have something for every age group, from toddler classes to teen clubs. They also offer birthday parties with unique themes like pirates or princesses so your child can celebrate in style! Every activity is designed with safety in mind so parents can feel at ease while their children explore and learn new things daily. – majestkids.com
Frogs Snails And Fairy Tales – Indoor Play and Party Venue
Sugar Land, 300 Promenade Wy #170, Sugar Land, TX 77478; (346) 368-2852
Fairy tales and frogs and snails, oh my! Sugar Land is a magical place for families to explore, especially on their next family outings. From enchanting stories to slimy creatures, kids of all ages will find something to love.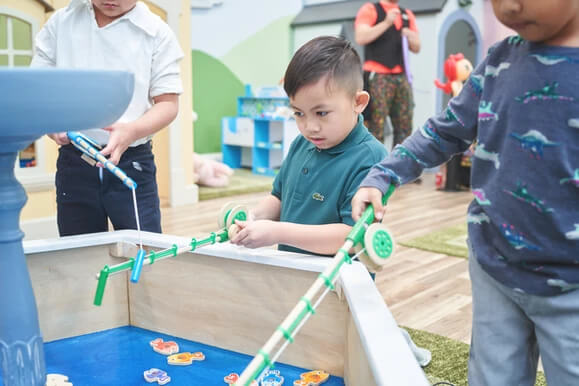 The Frogs Snails And Fairy Tales event occurs in Sugar Land's beautiful Imperial Park every year. Here, children can immerse themselves in a fairytale land by taking part in storytime readings with costumed characters playing beloved princesses like Cinderella or Snow White. After the stories are finished, the fun continues with interactive games such as Pin the tail on the Frog or musical chairs. There are also opportunities for kids to get up close and personal with real frogs and snails from nearby ponds – guaranteed to be an exciting experience! – fsaft.com
Main Street Indoor Park
Central Houston, First United Methodist Church, 1320 Main St, Houston, TX 77002; (832) 668-1894
Main Street Indoor Park is an indoor play area in the First United Methodist Church in Houston, Texas. It is designed for children ages six months to 5 years old and provides a safe and fun environment for them to explore and learn. The park features a variety of interactive activities, such as climbing structures, slides, tunnels, and ball pits. There are also educational activities like arts and crafts, music classes, storytime, and more. In addition to the play area, Main Street Indoor Park also offers a cafe with healthy snacks and drinks for parents and kids alike.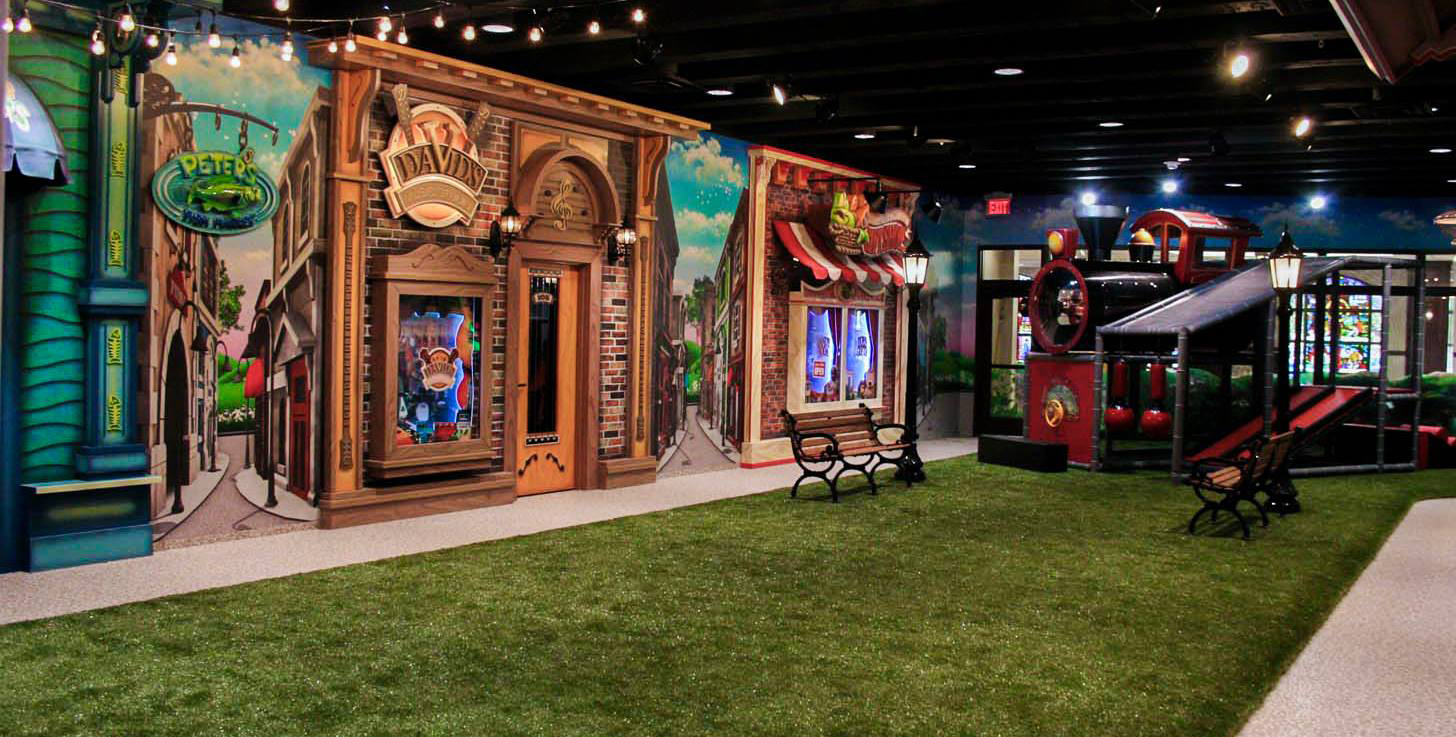 Main Street Indoor Park is open from 9 am to 5 pm Monday through Friday. Admission rates vary depending on age but are generally very affordable. The park also offers special events such as birthday parties and seasonal celebrations. This makes it a great place for families to come together for quality time while their kids have fun in a safe environment. – fmhouston.com/main-street-indoor-park/
Adventure Kids Playcare
Memorial City, 10403 Katy Fwy, #220 Houston, TX 77024, (713) 838-1414
Adventure Kids Playcare in Houston, Texas, is the perfect place for parents to take their kids for fun and educational playtime. This unique childcare facility combines traditional childcare with creative play activities. Located in a safe and secure environment, Adventure Kids Playcare provides age-appropriate toys and games that promote the healthy development of children's physical, cognitive, and social skills.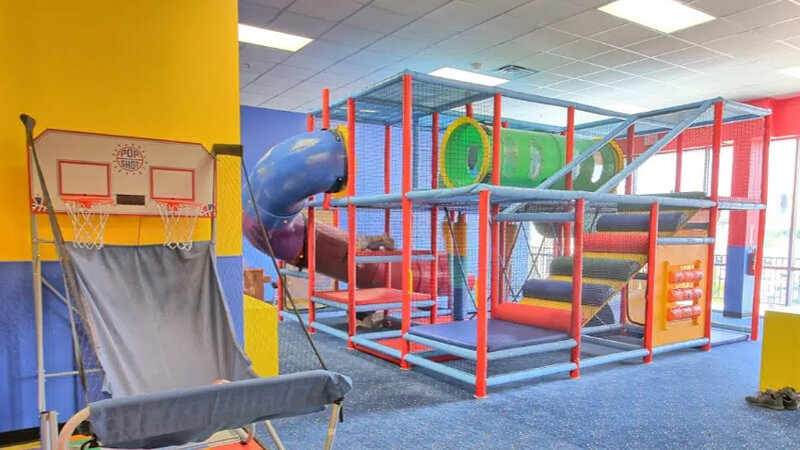 With trained staff to supervise all activities, parents can rest assured that their kids are in good hands. Parents can enjoy free time while their kids learn about teamwork, problem-solving, and independence through engaging play experiences. The variety of imaginative activities offered at Adventure Kids Playcare helps children build strong relationships with others while exploring their creativity. With plenty of space for running around inside the facility or out on the playground, there's always something new to discover!
The admission cost is $9.00 per hour. adventurekidsplaycare.com/locations/memorial-city-houston-tx/
The Woodlands Children's Museum
The Woodlands, 4775 W Panther Creek Dr, The Woodlands, TX 77381, (281) 465-0955
The Woodlands Children's Museum in Houston, Texas, is an interactive learning environment for children of all ages. The museum offers a variety of fun and educational activities that spark the imagination and encourage exploration. It also strives to provide a safe, engaging place where children can develop a passion for learning through interactive play.

Kids can explore the museum's many interactive exhibits, including an art studio, music room, and a STEAM (science, technology, engineering, art, and math) area. They can also learn about science through hands-on experiments with live animals or participate in stage performances. The museum also offers classes for toddlers and homeschoolers and summer camps. Visitors can also find special events throughout the year, such as story times, science nights, and more!
The admission cost is $8.00 per person. woodlandschildrensmuseum.org
Multiple Locations
Play Street Museums
Katy, Cypress, The Woodlands
Play Street Museums are the perfect indoor playgrounds for families in Houston, Texas. With a variety of activities and attractions sure to keep kids entertained all day long, these family-friendly museums provide an adventurous experience that's both fun and educational. Play Street Museums have countless interactive exhibits allowing children to explore their creativity and host special events such as puppet shows, character meet-and-greets, story times, etc.
Kids can also participate in hands-on science experiments and arts & crafts projects supervised by experienced museum staff. Furthermore, the museum offers a state-of-the-art café serving healthy meals from fresh ingredients sourced from local farmers. With its combination of creative play areas and expertly designed activities for learning about science, culture, and history, Play Street Museums is one of Houston's top choices for indoor playgrounds!
Giggles and Fun
Katy, West Houston
This unique indoor playground offers a wide range of activities for children and parents. Kids can explore the endless play areas filled with slides, trampolines, climbing walls, and more. Parents can relax as their little ones have hours of fun in this vibrant setting.
The facility also has an arcade with over 50 games and a spacious lounge area for adults to sit back and relax. Giggles and fun also feature a snack bar where parents can buy healthy snacks for their kids during playtime. The staff is always friendly and willing to help out whenever needed. There are also regular events at Giggles & Fun, such as birthday parties, toddler mornings, and special theme days.
The Little Gym
The Woodlands, Spring, Copperfield, Heights, Memorial, Katy, Bellaire, Sugarland, Pearland, Friendswood
With a wide variety of activities available, there is something for every child to explore and discover. The Little Gym offers classes such as gymnastics, dance, sports skill development, and even karate, allowing children to learn new skills while having fun. Children can also participate in the Kidz Club on weekends, providing games and activities designed to keep kids entertained in a safe environment.
The facility has experienced staff members dedicated to helping ensure each child feels welcome and secure during their visit. Trained instructors lead each activity enthusiastically and create a positive environment filled with laughter. The Little Gym also offers birthday parties where your little one can celebrate with their friends while building confidence through gymnastics or other activities they choose.
Kanga's Indoor Play Center
Katy, Cypress, The Woodlands
This family-friendly establishment offers a safe and fun environment for children of all ages to play and explore. With its multilevel soft play structures, climbing walls, slides, and ball pits, Kanga's Indoor Play Center provides hours of entertainment for kids so mom and dad can enjoy a much-needed break.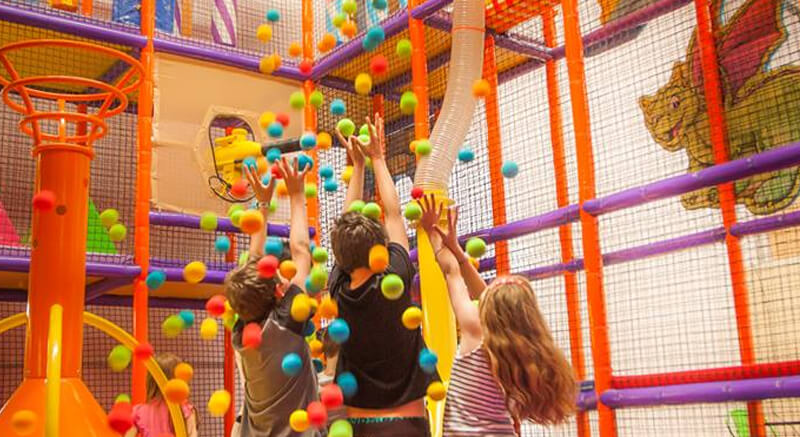 The facility is designed with safety as the top priority; the soft surfaces ensure that any falls are cushioned. Parents can rest assured knowing their children are always within sight. The staff at Kanga's also maintain strict supervision and create a welcoming atmosphere where parents and children can feel comfortable. Additionally, the center has implemented thoughtful amenities such as free Wi-Fi to keep adults engaged during their visit.
Altitude Trampoline Park
Katy, Sugarland, Spring
With over 30,000 square feet of trampolines, foam pits, basketball lanes, dodgeball courts, and much more, Altitude Trampoline Park offers endless opportunities for adventure. Whether bouncing on trampolines or trying out some of the daring stunts at their Ninja Warrior course, there's something for everyone to enjoy at this indoor playground.
Kids can make new friends while they have their fill of bouncing and playing games with others in their age group. With dedicated areas separated by age range, they can learn how to do flips while meeting other kids with similar interests and making some lifelong memories along the way.
Kids Empire
Westchase, SW Houston, Westfield, Willowbrook
This massive indoor play space offers children of all ages a safe environment to explore their creativity and have hours of fun. With a wide variety of activities available, the possibilities for fun are endless.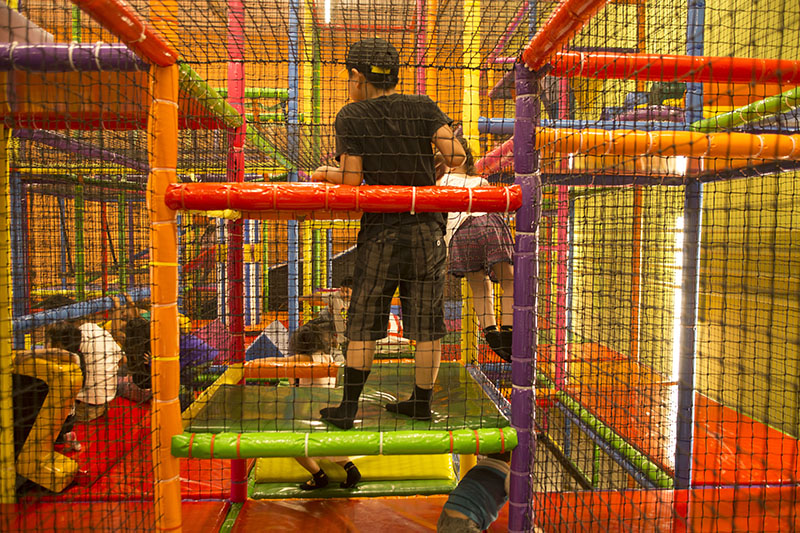 Kids Empire boasts three large play areas that offer something for everyone. The first area features climbing walls, slides, and tunnels, while the second has trampolines and foam pits that encourage physical activity and exploration. The third area is filled with interactive games like basketball tosses, air hockey tables, and arcade machines that kids love playing on. Each site provides an experience tailored to different age groups, so no one misses out on the fun!
We Rock the Spectrum
Memorial, Cypress, Sugar Land, The Woodlands
We Rock the Spectrum stands out from other indoor playgrounds by offering unique sensory experiences that make playtime more engaging.
We Rock the Spectrum aims to create a safe and encouraging atmosphere that nurtures all children regardless of age or physical limitations. The facility offers plenty of activities like trampolines, swings, and zip lines, as well as specialized equipment such as crash mats and balance beams, which are built with safety features to reduce the risk of injury while providing maximum fun. The vibrant colors and inviting atmosphere at We Rock the Spectrum makes it popular among parents looking for an interactive play experience for their kids in Houston.
Pump it Up
Central Houston, Sugar Land, Webster, The Woodlands
Pump it Up offers a safe and fun environment for children to enjoy activities like bounce houses, obstacle courses, and giant slides. Pump it Up is the perfect option for parents looking for a great place to take their little ones on the weekends or during school holidays.
The facility also offers birthday parties so kids can celebrate special occasions with their friends in a secure area monitored by experienced staff members. The play area includes dedicated spaces for toddlers and older children, featuring age-appropriate activities and equipment. Parents are welcome to join in the fun too! In addition to providing physical activity suitable for all ages, Pump it Up also offers educational opportunities such as arts & crafts sessions and story time sessions that help develop creative thinking skills among younger children.
Urban Air
Cypress, Humble, Spring, The Woodlands, Beaumont, Katy, Sugarland, Pearland, Webster, Spring, Pasadena, Lake Jackson
Urban Air's indoor playground in Houston, Texas, is a great way to keep kids entertained while they stay indoors. The brightly colored playground has something for everyone, with activities including trampolines, obstacle courses, a Sky Rider coaster, and more. Kids can enjoy various games such as dodgeball and slam dunking basketball hoops. The large facility also offers a café area for parents and guardians to relax while their children play.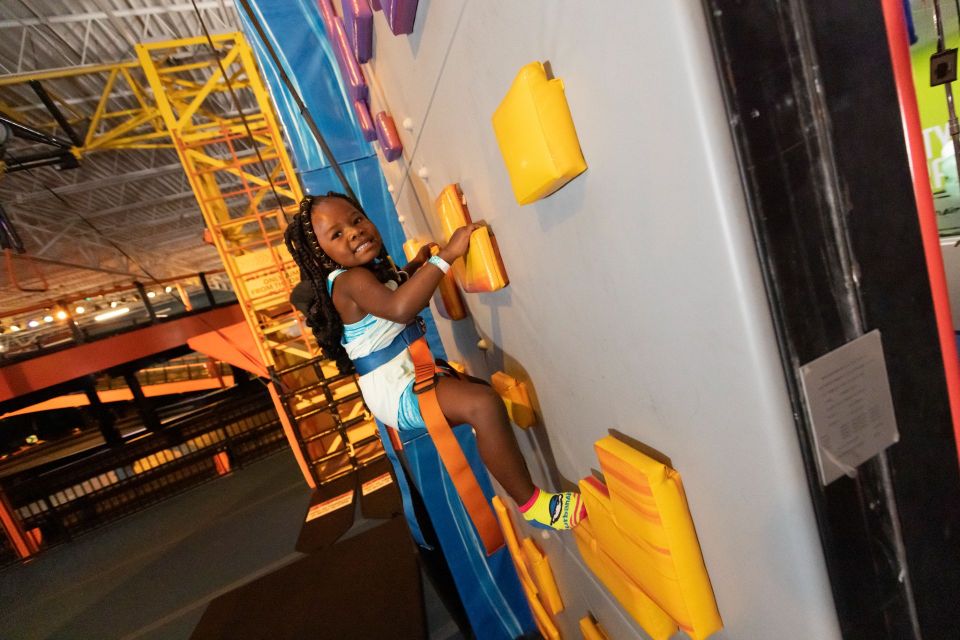 The staff at Urban Air takes safety seriously and has trained employees on-site to ensure that the kids are safe when playing in the playgrounds. In addition to safety measures, the staff is available to help with any needs or questions visitors may have regarding their visit. Parents can enjoy peace of mind knowing that professional staff members monitor the facility throughout their stay.
Monkey Joe's
Katy, West Houston/Memorial, Copperfield
Monkey Joe's boasts a variety of activities that are sure to provide hours of entertainment for children and adults alike. From bouncy inflatables and obstacle courses to slides and arcade games, there's something for everyone at this beloved local venue. At Monkey Joe's, safety is always a priority, so parents can be assured that their children will be well cared for while playing. The facility also offers snack stands for refueling after an exhilarating game or two! With its cozy atmosphere and friendly staff, Monkey Joe's has become one of the top-rated indoor playgrounds in Houston.
Chuck E. Cheese
Multiple Houston Area locations
Chuck E. Cheese has provided kids fun and entertainment since its opening in 1986. It features various games and activities for children, including classic arcade games, ball pits, and tunnels, an interactive dance floor, and a stage show featuring Chuck E. Cheese himself daily! Parents will love the convenient snack bar and comfortable, relaxing seating areas while their kids have a blast.
Chuck E. Cheese also offers unique activities such as laser tag, miniature golf courses, ride-on attractions, and more! The spacious interior allows for plenty of running around the room so that even adults can join in on the fun too!
Momentum
Washington Corridor, Katy
Momentum provides a safe atmosphere for kids to run around and release much-needed energy. The facility offers a variety of activities that are sure to please every kid, from interactive slides and trampolines to obstacle courses with colorful obstacles throughout.
Parents can relax in the nearby café while their children explore what Momentum offers. With plenty of seating and complimentary coffee for those who need it, this cafe allows parents to monitor their kids without joining them on every adventure. With plenty of snacks also available for purchase, there's no need for anyone to go hungry during their visit!
Little Beakers
Cypress, Katy, The Woodlands
Little Beakers provides hours of active play with various activities to keep children entertained. With its colorful décor and whimsical atmosphere, this inviting play space offers something for everyone.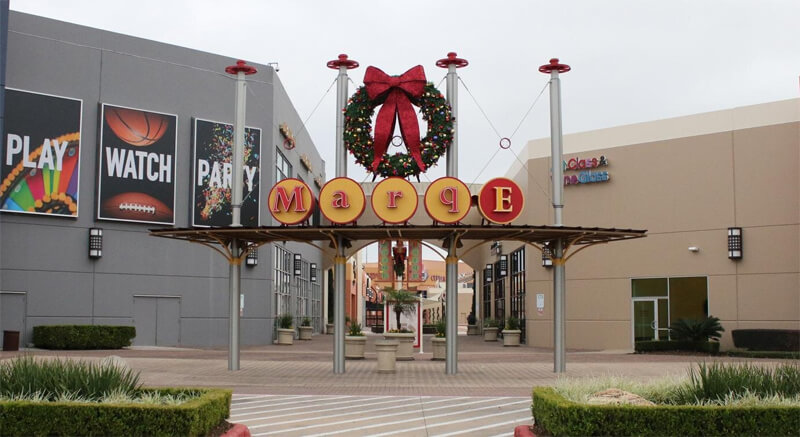 Little Beakers features an indoor climbing structure, slides, ball pits, trampolines, obstacle courses, and more! Parents can sit back and relax in the comfortable seating area while their little ones explore the various structures within the playground. In addition to these exciting attractions, plenty of educational toys are available to stimulate learning development in children – from puzzles and blocks to science kits explicitly designed for kids. Furthermore, parents can even set up birthday parties or other special events at Little Beakers!
Inspire Rock Gym
Spring & Cypress locations
When you visit Inspire Rock Gym, you will find plenty to keep your body moving! The gym features 24 auto-belay walls with varying difficulty levels so everyone, from beginners to experienced climbers, can enjoy themselves. If rock climbing isn't your thing, there are also several trampolines, slacklines, foam pits, and even a Ninja Warrior course! Plus, they offer yoga classes if you want something more relaxing.
Fun Bus
Serving Cypress, Spring, The Woodlands, and NorthWest Houston
This mobile indoor playground (in a bus) is fully equipped with attractions that will keep children entertained for hours. Kids can enjoy various activities in a safe and secure environment, including bounce houses, obstacle courses, slides, and playhouses.
The Fun Bus also offers a wide selection of arcade games with prizes that parents and children can win. There are also private party rooms available which parents can book for their kid's special occasions such as birthdays or other celebrations. The staff is friendly and passionate about ensuring guests have the best experience possible at the Fun Bus indoor playground.
Every visit to the Fun Bus is guaranteed to be filled with laughter and joy! Kids will want to return again and again to explore all that this exciting destination has to offer. Join us today!
Creek Kids Playscapes
Richmond/Rosenberg, Sugarland
Are they looking for a fun and educational way to spend their day with the family? Look no further than Creek Kids Playscapes in Houston, Texas. This innovative indoor playground offers a safe and secure environment for children to play and learn. With plenty of activities designed specifically for ages 2-12, this delightful destination has something for everyone.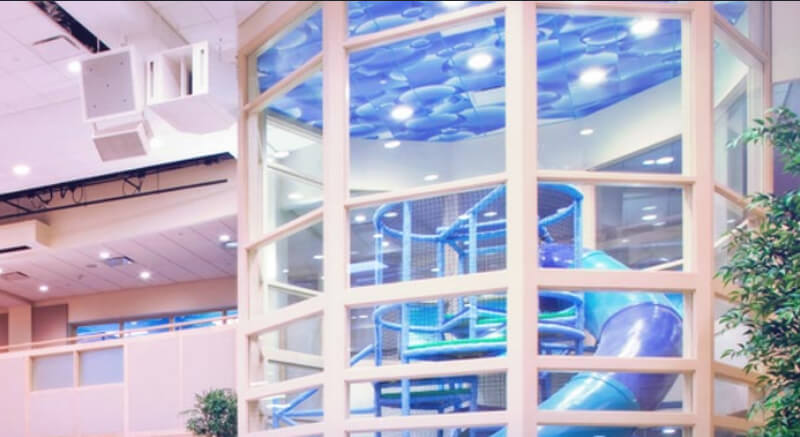 From imaginative play spaces to engaging educational materials, Creek Kids Playscapes is the perfect place for parents seeking an exciting activity to help their kids develop skills such as problem-solving and motor coordination. The facility features a variety of age-appropriate games and puzzles that provide hours of entertainment while assisting children in growing intellectually. In addition to its stimulating atmosphere, this playscape provides healthy snacks so families can refuel during their stay.
Final Word
Indoor playgrounds can be a great way to keep your kids entertained while still allowing them to stay safe. Houston has a wide range of indoor playgrounds and playspaces, offering something for everyone. From educational activities to creative play, there is sure to be something that your child will enjoy. The locations are well-spaced throughout the city, so you'll find one near you no matter where you live.