Best Indoor Birthday Party Places for Houston Kids
Got a child with a winter birthday celebration? Got a July thunderstorm happening before your kid's summer birthday party? Or perhaps, you just have a child that simply likes the idea of an indoor party. Regardless of the reason, at times you just need a birthday celebration area within four walls, in a climate-controlled area that is reliable, rain-free, and fun of course! So, we've listed below the top indoor birthday party places for every type of child in Houston.
Pump It Up Central Houston Kids Birthdays and More
7620 Katy Fwy #415, Houston, TX 77024; 713-686-7867
Pump It Up Central Houston is your one-stop shop for hosting the perfect kid's birthday party. Located in the heart of Houston, Pump It Up offers a wide range of fun and exciting activities for kids of all ages. From classic bounce house parties to private laser tag games, this popular spot has something for every child. Not only do they offer fantastic birthday packages with exclusive use of the facility and an experienced host to help manage the event, but they also provide premium pizza, juice boxes, and snacks so that parents don't have to worry about bringing anything else.

In addition to providing an array of fun activities for birthdays, Pump It Up Central Houston is also great for special occasions such as holiday gatherings, school field trips, and play dates.
You're never going to have to spend your child's birthday in a packed entertainment play center again. Our fun zone and private party areas are all yours so that your child and friends can jump the whole time without having to wait in line. How amazing is that?! Our priority is to make every kid feel like a king/queen on their big day, so we've created the ultimate blueprint to help you throw the best (and, of course, the easiest) kid's birthday party in Central Houston ever! – pumpitupparty.com
HMNS at Hermann Park
5555 Hermann Park Dr. Houston, Texas 77030; (713) 639-4629
The Houston Museum of Natural Science at Hermann Park is a great place to hold an indoor birthday party. With several exhibit halls, interactive exhibits, and the Burke Baker Planetarium, there's something for everyone to enjoy. The museum offers packages that can be tailored to meet your needs and budget. Whether it's a one-hour guided tour or a full day of activities, the staff will work with you to make sure your celebration is perfect.

A birthday party at HMNS is sure to be memorable for all ages. From dinosaurs and gems in the Morian Hall of Paleontology and Gems & Minerals to outer space explorations in the planetarium and interactive discovery zones such as EcoStation – there's something fun for everyone. You can even add special touches like cake plates or other custom catering options from their café vendor to make your event extra special!
You're busy. Why not let us help you and scratch one thing off your to-do list: planning the perfect birthday bash for your budding scientist? The birthday party program at HMNS is your one-stop-shop for party planning – from selecting a theme and deciding on décor to securing activities and entertainment, we've got you covered. – hmns.org/education/families/birthday-parties
Wonderwild
767 N Shepherd Dr #400, Houston, TX 77007; 713-864-4242
A birthday party at Wonderwild in Houston is sure to be a hit with kids of all ages. With a wide variety of fun, interactive activities, this indoor playground is the perfect spot for your next celebration.

From rock-climbing walls to mini-golf courses and laser tag hunts, Wonderwild has something for everyone. Kids can explore the jungle gym area or even test their skills in the arcade room. Birthday parties include two hours of playtime as well as exclusive access to private rooms that feature decorations and refreshments. Plus, you won't need to worry about cleaning up afterward since everything will be taken care of by the staff!
Whether you're looking for an exciting way to celebrate your child's birthday or just want some quality family time, Wonderwild is sure to provide plenty of entertainment and memories that will last a lifetime.
A Wonderwild birthday is one they'll never forget. Available Friday afternoons and weekends, basic packages include 45 minutes of play in Wonderwild or Wonderwild(er) and 45 minutes in a private party room for the birthday kid and up to 20 guests–in that order. Party rooms can hold up to 25-30 kids and their parents. Complimentary invitations and paper party supplies also make Mom and Dad's lives easier. Basic packages require a minimum $210 deposit. – gowonderwild.com
Monkey Joe's – Westheimer
13316 Westheimer Rd # 300, Houston, TX 77077; 281-920-9047
Monkey Joe's in Houston is the perfect place to host an indoor birthday party. It's a great way to keep the kids entertained for hours with its countless fun-filled activities. Monkey Joe's has giant inflatable slides and obstacle courses, plus interactive games like karaoke, video games, mini golf, and more! The staff at Monkey Joe's knows how to make sure that everyone in attendance has a great time. The combination of all these activities will provide your child and their friends with an unforgettable experience that they won't soon forget.

Plus, you don't have to worry about cleaning up afterward! Monkey Joe's does all the work for you so that you can just sit back and enjoy watching your little one have a blast. Food options are also available through their concession stand or you can bring in your own food if desired.
At Monkey Joe's, young ones find their happy space — unlimited play on inflatable-filled jumps, obstacle courses, arcade action, and a snack shack. It's where kids play with friends, both old and new. Parents love the disconnected play, as well as the perfect backdrop for private parties and unplanned outings. In addition to regular daily cleaning, Monkey Joe's uses Enviro-Master's VIRUS VAPORIZER SERVICE™ to disinfect weekly. Today Monkey Joe's enjoys 28 pure-kid-fun in-motion destinations around the country.- monkeyjoes.com
Kanga's Indoor Playcenter Cypress
11037 FM 1960, Houston, TX 77065; 832-688-9916.
Kanga's Indoor Playcenter Cypress is the go-to spot for Houstonians looking to host an unforgettable indoor birthday party. Located in the heart of Houston, Kanga's offers a fun and safe environment for children aged 1-10 to celebrate their special day. With 8,000 square feet of space available, guests can enjoy numerous activities like arts & crafts, interactive games, and much more!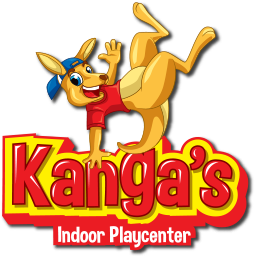 The playground is designed with bright colors and textures that are sure to excite any little one. Parents can relax knowing that Kanga's has friendly staff members always on duty ensuring everyone remains safe while having a good time. In addition to birthday parties, Kanga's also offers group rates for schools and camps looking to organize field trips or reward days at the play center.
Kanga's is all about kids! America's newest and most exciting venue for kids' parties and play is leaping into a city near you! Designed for children 1-11 years, kids will be entertained for hours while parents watch on from the café. Once admission is paid (children under 1 enter free), you can relax with a coffee and a bite to eat while children run, climb, jump, and slide their way through our incredible play space.  – cypress.kangasplaycenter.com
Giggles and Fun Indoor Playground
1801 S Dairy Ashford Rd Unit 129, Houston, TX 77077; 832-243-1920
Are you looking for a fun and safe place to take your kids to Houston? Look no further than Giggles and Fun Indoor Playground! This indoor playground is the perfect spot for birthday parties, play dates or special events. Kids will love exploring their two-story play area filled with slides, tubes, and obstacles. The facility also features a toddler's area with soft foam blocks and other age-appropriate activities. Parents can relax in the comfortable seating area while keeping an eye on their children through the open-view windows.

Giggles and Fun offer several packages for birthday parties that include food options, decorations, party favors, invitations, and more! They also offer custom packages so parents can create a unique experience tailored to their child's interests.
Giggles and Fun is Katy's premiere indoor birthday party center and play space for children 12 years of age and under. During the week Giggles and Fun offers open play & events. Weekends are booked for birthday parties. We separate ourselves from other companies because we uniquely offer both ACTIVE and IMAGINATIVE play. – gigglesandfun.com
We Rock the Spectrum – Houston/Memorial
1022 Wirt Rd Suite 314, Houston, TX 77055; 713-766-6635
We Rock the Spectrum is a family-oriented indoor play space in Houston, TX that is perfect for any special occasion. Whether it's a birthday party or simply an afternoon of fun and games, this activity center provides kids with hours of entertainment and endless opportunities to explore.
The unique atmosphere allows children to engage in activities that promote physical development and sensory engagement. Kids can take part in obstacle courses, rock climbing walls, trampolines, zip lines, slides, and more! The facility also features autism-friendly equipment such as swings and interactive toys. Plus, the staff are trained to provide specialized care for individuals on the spectrum.
This kid-approved spot has everything your little ones need for an unforgettable time! Now you can bring all of their friends together for an incredible indoor birthday experience at We Rock the Spectrum Houston.

If you are looking for a great way to celebrate a birthday, or a special event, or plan a private playdate, We Rock the Spectrum Houston/Memorial is just the place for you! Our environment is a place where ALL kids have a place to play, create, and use their imagination. Our expert staff will guide you through your party planning experience with every detail (including party favors, birthday cakes gluten-free if needed, and more). Our staff is trained in all the new and latest for your children. We can help with themed parties, face painting, arts and crafts, cupcake decorating, and more to make your little one's birthday a day to remember! – werockthespectrumhoustonmemorial.com
Sky Sports Trampoline Park Houston
14409 Parkhollow Dr. Houston, TX 77082; 281-529-6462
Sky Sports Trampoline Park Houston is the place to be for all your family birthday party needs! Located in the heart of Houston, this indoor trampoline park offers a unique and fun-filled experience that will make any birthday party special. With over 10,000 square feet of interconnected trampolines, plus basketball courts, dodgeball courts, and other exciting attractions, you can jump around with friends and family all day long.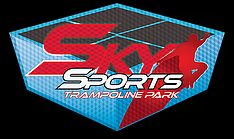 Sky Sports Trampoline Park also has a dedicated party area for hosting unforgettable birthday parties. From custom decorations to private catering packages for groups of up to 50 people – let your imagination soar as you create an amazing event that everyone will remember! Plus, every Sky Sports Trampoline Park employee is trained on safety protocols to ensure a safe environment for kids of all ages.
Sky Sports is not your typical trampoline bounce house because it has so much more to offer. We are an entire entertainment complex with nearly 40,000 sq ft of games, activities, and fun. We have a professional-grade batting cage with IronMike pitching machines. We have an obstacle course, rock wall, and merry-go-round so the entire family has something to enjoy! Just one hour in our family entertainment center is not enough to soak in the excitement. Grab an ice-cold drink and a snack from our huge selection in the cafe, then you'll be ready for more fun!-
iRise Trampoline & Fun Park
7885 Farm to Market 1960 Rd W, Houston, TX 77070; 713-242-1240
iRise Trampoline & Fun Park is the perfect place for your next Houston birthday party! Located conveniently in Houston, Texas, iRise offers a wide variety of indoor attractions and activities that are great for kids of all ages. Whether you're looking for an adrenaline rush on the trampolines or competitive fun at the arcade games, iRise has something to offer everyone.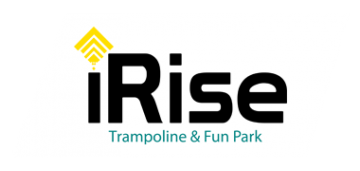 From private party rooms to virtual reality gaming, iRise provides an unforgettable experience for birthday parties. The staff will help you plan out every detail so that your guests have the best time imaginable. Plus, their helpful party packages make it easy and affordable to customize your event with food and drinks as well as prizes and decorations. Let iRise help you create a truly special day for your birthday boy or girl!
Rise to the occasion and celebrate an unforgettable birthday. We offer standard packages but we can always customize them to your preference. Contact us today to take your next step to an ultimate birthday party experience.- irisepark.com
Houston Funplex
13700 Beechnut St. Houston, TX 77083; 281-530-7777
The Houston Funplex is the perfect place for a child's birthday party. Located in the heart of Houston, this indoor facility offers activities and games for kids of all ages and interests. With tons of activities like go-karting, mini-golf, laser tag, bumper cars, and more, your kids will be sure to have a blast celebrating their special day.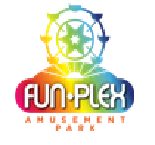 The Funplex staff provide an unforgettable experience with their unique birthday packages that include invitations, decorations, entertainment, and food options. Parents can rest easy knowing that all their needs are taken care of while the kids enjoy hours of fun. The friendly team at the Funplex will work with you to create a customized party package catered to your budget and timeline.
Looking to plan a wonderful and memorable party for your child? At Houston Funplex, our birthday party venue brings all the fun and family entertainment under one roof. We feature a great selection of games, activities, and food to help you celebrate. You bring the cake, and we'll take care of the rest! The special birthday boy or girl is free for all kids party packages, and all parties include host/hostess, table reservation, basic decorations, and choice of menu selection.- houstonfunplex.com
Final Word
Houston has a wealth of indoor birthday party venues for kids to explore. From trampoline parks to laser tag arenas, there is something sure to please every child. With easy online booking and a plethora of activities and services, parents are sure to find the ideal spot for their special event. Moreover, with so many options, families can be certain that their children will have an unforgettable experience from start to finish.