Best Places to Take Toddlers in Houston
Throughout the toddler years, finding entertainment can be a challenge. But don't worry because Houston is rich in fun activities and exciting places for your toddlers. Look into activities at the local library, or even let children run wild at their favorite playground or the best indoor play areas!
Houston has tons of fun and educational activities for toddlers to enjoy and participate in. From interactive playscapes to hands-on science museums, there is something for everyone in Houston's toddler-friendly attractions. To help parents plan their next outing with the little ones, we have compiled a list of some of the best places to take toddlers in Houston.
Discovery Green
1500 McKinney, Houston, TX 77010
A 12-acre urban park in downtown Houston has many activities for toddlers, including a carousel, interactive fountains, sculptures, areas to picnic in, and walking paths.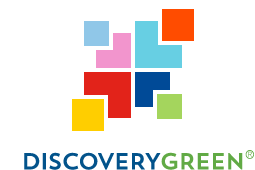 Visit Discovery Green with your family and enjoy this beautiful, attractive 12-acre park in downtown Houston that opened to the community in April 2008. The park was developed by many devoted Houston philanthropists, who saw the place as a once-in-a-lifetime chance to create an urban park that would restructure the downtown landscape. The Conservancy provides hundreds of free activities annually and gets no immediate city funding. – discoverygreen.com
Houston Zoo
6200 Hermann Park Drive, Houston, TX 77030; 713-533-6500
With thousands of animals, the Houston Zoo offers a great chance to learn, explore and observe.

At Houston Zoo, you'll get a chance to meet our wild friends. The zoo connects people with animals to encourage actions to save wildlife and is devoted to being a leader in the global effort to help save animals in the wild. Houston Zoo is home to over 6,000 animals for whom they provide the highest standard of animal care. They have over two million guests each year who love to meet these incredible animals and ecosystems.  – houstonzoo.org
Children's Museum Houston
1500 Binz St. Houston, TX 77004; (713) 522-1138
When searching for places to take toddlers in Houston, the Children's Museum of Houston should be at the top of your list. This museum is designed specifically for children ages 0-12 and boasts 14 interactive exhibits, from a two-story playhouse to a theatre stage where kids can explore their creativity. Each show is tailored to provide fun, educational experiences that will help stimulate and engage young minds. Kids can look at bugs and plants in the Nature Exchange area or learn about physics through hands-on experiments in the Invention Convention space. There are also specific areas for toddlers, such as Tot Spot, where they can explore shapes, colors, sounds, and textures in a safe environment.
Other activities include daily programs such as story time, encouraging little ones to use their imaginations while learning basic reading skills.

Get started on a daily adventure filled with excitement, interactive activities, live presentations, and shows at Children's Museum Houston. Children's Museum Houston is loaded with 90,000 square feet of interactive shows.- cmhouston.org
The Galleria
5085 Westheimer Rd, Houston, TX 77056; 713) 622-0663
This mall offers a wide variety of activities for toddlers, such as a children's play area, a 4-D movie theater, a children's theater, soft play areas, and interactive exhibits.
The Galleria in Houston is the perfect destination for parents looking to keep their young toddlers entertained. With plenty of activities designed specifically for kids, The Galleria offers a wide range of fun and educational experiences that the whole family can enjoy famous shopping center is home to an ice rink, a playground, and an aquarium – all of which are great places to let your toddler explore and develop new skills. Toddlers can enjoy face-painting sessions, scavenger hunts, and interactive art projects at the KidZania area within The Galleria. A mini train ride and carousel will take your little one on an adventure around the mall. And if you're looking for something more educational, head to Discovery Green Park nearby, where toddlers can learn about nature while interacting with various animals in its kid-friendly zoo exhibits.
Houston Museum of Natural Science
5555 Hermann Park Dr, Houston, TX 77030; (713) 639-4629
Take your toddler on an adventure at the Houston Natural Science Museum, where they can explore and learn about various animal species worldwide. With live animal shows and fascinating exhibits, it's sure to be a memorable experience for you and your child.

The Houston Museum of Natural Science is an excellent place for toddlers to explore and learn about the world around them. With interactive exhibits, educational programs, and fun activities, there's something for everyone at this museum in Houston.
From life-sized dinosaurs to hands-on science experiments, your toddler can explore their curiosity while taking in various natural history and science exhibits. Toddlers will blast as they touch fossils and watch movies in the giant dome theater. Plus, educational events are regularly hosted by experts who will help your child discover more about their environment. And don't forget about the Butterfly Center, where kids can get up close and personal with these beautiful creatures!
The Houston Museum of Natural Science is sure to be a fantastic experience for toddlers of all ages – so bring them out today!
Houston Arboretum & Nature Center
4501 Woodway Dr, Houston, TX 77024; (713) 681-8433
Great outdoor activities for toddlers include a nature walk, storytime, and early childhood programs.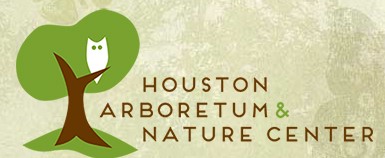 Houston Arboretum & Nature Center is one of Houston, Texas's most popular preschool activities. Located in the heart of Houston, this nature center is an excellent place for parents to take their children to explore and appreciate all nature offers. With over five miles of trails through woods, meadows, and wetlands, kids can observe various plants and animals in their natural habitats.
The Houston Arboretum & Nature Center also offers a wide range of educational programs designed especially for toddlers. From story times in the woods to bug hunts, these interactive activities are sure to engage little ones while teaching them about the environment around them. The Center also features a Children's Garden with many hands-on activities, such as digging for fossils or exploring the butterfly garden.
Moody Gardens
1 Hope Blvd, Galveston, TX 77554; (409) 683-4200
The aquarium, rainforest, and discovery pyramids are just some attractions.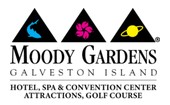 Moody Gardens provides a safe and exciting environment for little ones to explore and learn about the world around them. With its innovative hands-on exhibits, interactive programs, and picturesque gardens, Moody Gardens is the perfect place to take your little one on an adventure.
At Moody Gardens, children can get up close with marine life at the Aquarium Pyramid or watch animal shows at The Colonel Paddlewheel Boat; they can also ride a train through miniature replicas of well-known landmarks from around the world or even go on an African Safari. Moreover, special seasonal events like Holiday in the Park or Festival of Lights offer different activities like snow tubing, carousel rides, and much more!
Space Center Houston
1601 E NASA Pkwy, Houston, TX 77058; (281) 244-2100
A must for space exploration for the whole family at the Johnson Space Center.
The Center offers a wealth of interactive experiences that will engage and thrill young minds, exploring topics such as space exploration and science. From hands-on activities to walking tours and even special events, this venue provides plenty of opportunities for toddlers to learn about our Universe creatively.

One of the most popular attractions at Space Center Houston is the Astronaut Gallery, which features artifacts from NASA's past missions and models of spacecraft used during Apollo 11 and other iconic journeys into space. Toddlers can also get up close with actual astronaut gear on display or participate in the simulated shuttle mission experience. Space Center Houston also offers a Journey Through Space Program for those wanting to learn more about our solar system. This interactive tour takes visitors around the Universe with an experienced guide.
Kemah Boardwalk
215 Kipp Ave, Kemah, TX 77565; (281) 535-8100
Rides, midways, shops, and plenty of food are available at this waterfront amusement park.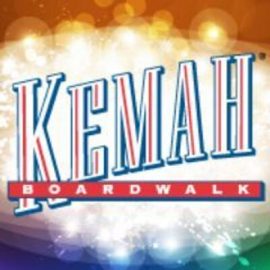 Located just 30 minutes south of the city, the waterfront amusement park offers something special for toddlers – ideal for those looking to find activities to entertain their little ones. With various attractions, including rides and games specifically designed for younger children, and restaurants and shops scattered throughout the complex, parents can rest assured that their children will have plenty to do at Kemah Boardwalk.
The boardwalk boasts 20 rides perfect for toddlers, such as the Frog Hopper and a two-story Carousel. These fun family adventures are sure to keep your children entertained while you explore all the other attractions offered at Kemah Boardwalk.
Dairy Ashford Roller Rink
1820 S. Dairy Ashford, Houston, TX 77077
Dairy Ashford Roller Rink is a great place to take toddlers in Houston. Located in the heart of Houston, it provides a fun experience for kids and parents alike. With its large rink floor, an extensive selection of music, and plenty of skate options, Dairy Ashford provides the perfect setting for your family's skating needs.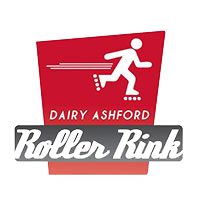 This iconic roller rink has been around since 1971 and offers fun activities for all ages. Kids can enjoy mini golf or laser tag with their friends, while parents can relax in the full-service cafe or on the spacious patio deck with comfortable seating areas. The arcade area offers skeeball machines and video games to keep toddlers entertained for hours. For those feeling more adventurous, bumper cars are also available to rent!
Dairy Ashford Roller Rink is available from Thursday to Sunday for public skating. Also perfect for birthday parties, school parties, inline roller skating, family fun, private and corporate parties, and toddler stroller skating. Spend the fun here with your family and friends. – skatedairyashford.com
Levy Park
3801 Eastside Street, Houston, TX 77098
Located in the heart of Houston's Upper Kirby District, Levy Park offers myriad activities and attractions that are sure to keep little ones entertained. With its world-class playground, interactive splash pad, and abundance of outdoor art installations, Levy Park is ideal for parents with toddlers looking for fun in the sun.

The playground offers plenty of engaging activities and exciting equipment to keep kids busy while exploring and learning. The park also hosts educational programs such as story time, nature walks, and music classes all year round – making it an ideal choice for parents who want to foster their toddlers' social development. Additionally, Levy Park boasts several events throughout the year, like movie nights in the theater and holiday celebrations, so there's always something going on!
Levy Park's innovative design features activity spots, a dog park, a community garden, the Children's Park, and gorgeous landscaping. Highlighting the grounds are free, year-round passive and active arts, wellness, education, and recreation programs. Whether you are visiting the park for a particular event, program, picnic, or play date, or you want to enjoy the experience outdoors, Levy Park is a comprehensive location to connect with others, experience nature, fun, and play. – levyparkhouston.org
Frolic's Castle
Mall, 303 Memorial City Way, Houston, TX 77024; (713) 464-8640
Frolic's Castle is great for parents to take their toddlers to Houston. It is an indoor play center that will delight and entertain any little one. With its multiple levels of play, indoor slides, and interactive games, toddlers will have hours of fun while their parents can sit back, relax and watch them explore the Castle.

The facility has been designed with children's safety in mind, so there are soft mats on the ground and plenty of adult seating areas. The staff at Frolic's Castle provides a friendly atmosphere where kids can learn through creative playtime activities. There are also special events like dress-up parties and storytime sessions that are tailored specifically for young minds. Overall, it's the perfect place for families to spend quality time together without worrying about safety or cleanliness issues.
Frolic's Castle is the world's greatest extraordinary or soft play location in a shopping location and completely ADA-accessible with a three-level, medieval Castle with a drawbridge and catapult encircled with an Enchanted Forest with wizards, knights, and dragons. This ample play space features the castle home of Frolic, the friendly green dragon, his purple wife, Felicity, and their son, Puffy. – memorialcity.com/events/frolics-castle
Donovan Park
700 Heights Boulevard, Houston, TX 77007; (713)861-4002
Donovan Park in Houston, Texas, is one of the best places to take toddlers for a fun-filled day. With its variety of attractions and activities, it's sure to provide your little ones with plenty of entertainment. The park features a playground with slides, swing sets, monkey bars, and other kid-friendly structures that will keep them busy for hours. Additionally, Donovan Park has an expansive picnic area where you can enjoy lunch with the family or snack between activities.

In addition to the playground equipment, Donovan Park also offers kids a wide range of recreational activities. There are mini golf and batting cages to practice their golf and baseball skills. If they feel more adventurous, they can take on an obstacle course near the park entrance or challenge themselves at one of two rock climbing walls!
Donovan Park is a unique fantasy play space where people can enjoy the beautiful scenery. It is a place that flickers young imaginations, promotes social interaction among cultures, and inspires future generations. Integrating unique ideas added by area school children, Donovan Park was developed by community-built architectural innovators Robert S. Leathers & Associates of Ithaca, New York. – houstonheights.org/properties/donovan-park
Wonderwild
767 N Shepherd Dr #400, Houston, TX 77007; (713) 864-4242
If you're looking for the perfect place to take your toddler in Houston, Wonderwild is an excellent choice. This fun-filled indoor playground offers a variety of activities to keep your little one entertained and active. With spacious play areas, an abundance of toys and games, and plenty of attractions designed with toddlers in mind, Wonderwild is sure to delight kids of all ages.

At Wonderwild, there's something for toddlers of every age group. From infant play mats to age-appropriate slides and swings, it's easy to find something that will ignite their imagination. Kids can enjoy arts and crafts tables with a wide selection of supplies such as paints, markers, crayons, and more. In addition, there are interactive stations filled with educational games that encourage problem-solving skills while stimulating their sense of curiosity.
Wonderwild provides young children the liberty to discover, play, envision, and make their own world. Wonderwild has a jumping pillow, a 3-story playscape, a crocodile slide, and much more. Of course, the sky is the limit in terms of kid adventures. – gowonderwild.com
Color Factory
3303 Kirby Drive, Houston, TX 77098
Houston has plenty of places to take toddlers, but one of the most fun and creative places to bring young children is Color Factory. This vibrant art studio offers a variety of activities that kids and parents alike will enjoy. From painting to pottery, young visitors can explore their artistic side while bonding with their families.

The staff at Color Factory are always friendly and accommodating, guiding adults and children throughout their visit. Kids can choose from various projects such as creating clay sculptures or decorating ceramic mugs – perfect for taking home as souvenirs or giving away as gifts! They also have an extensive selection of paints, crayons, markers, and other materials so everyone can express themselves in unique ways.
Color Factory provides a safe and inviting atmosphere for toddlers to explore creativity without pressure or judgment.
WondeExtraordinaryque art encounters that will inspire joy and excitement. In every Color Factory spot, guests are invited to experience the happiness of color through interactive installations, charming rooms, and extensively curated moments. Color Factory works with artists, art organizations, nonprofits, and brand partners to deliver engaging stories that make life more joyful. – color factory.co
Final Word
Houston is home to a variety of activities for toddlers that are both educational and fun. From the Houston Museum of Natural Science to the Houston Zoo, there is something for every toddler to enjoy. These activities provide a great learning experience and can also be used as an opportunity for parents to bond with their children. With the variety of activities available in Houston, parents can find a suitable activity for their young ones that will create lasting memories for years to come.