Best Art Birthday Parties for Houston Kids
If your child wants to have an art party, but the idea of paper scraps, uncapped markers, and glitter glue seizing your home gives you headaches, you may want to hit up one of Houston's kid-friendly arts and crafts studios. They all provide birthday party packages where children can make almost everything from pottery to collages, and someone else takes care of the clean-up! Best of all, take-home memories are provided! Searching for more spots to host your kid's next party? Check out the list of the best birthday party spots in Houston.
Mad Potter
6504 Del Monte Dr. Houston, TX 77057; (713) 278-7300
In Houston, Texas, the Mad Potter is a renowned and beloved pottery studio that creates unique and beautiful handmade ceramics. The talented artist Sarah Willet, who has been teaching pottery for over 20 years, founded the studio. With her creative eye and passion for clay work, she has created a space where customers can learn about pottery making or one-of-a-kind purchase pieces.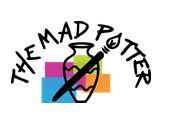 The Mad Potter offers classes from beginner to advanced levels and private lessons taught by experienced instructors. Customers also have access to an extensive selection of high-quality clays, glazes, and tools to create ceramic works of art. In addition to offering classes and workshops, they host special events like children's birthday parties, paint nights, and open studios.
Hosting a fantastic kids' birthday party is fun and easy at The Mad Potter! All you have to do is book your party, invite your guests, and we'll take care of the rest! Check out our party packages below. – themadpotter.com
McCheek's Academy
619 West 9th Street, Houston, TX 77007; 281-827-8656
McCheek's Academy is quickly becoming the premier art party destination in Houston. Located just west of downtown, their art parties are sure to impress any guest! With a wide variety of activities and classes, McCheek's Academy has something for everyone. From painting to sculpting, guests can explore various mediums while having fun with friends and family.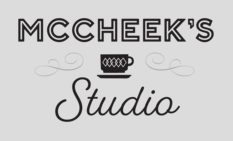 Their highly experienced team provides guests with an enjoyable and safe environment for learning about the arts. The instructors offer hands-on guidance to help each reach their creative potential. McCheek's Academy also offers private events for those who want to add a special touch to their occasion. The staff will work closely with you, from birthday parties to corporate gatherings, to create custom experiences tailored specifically for your event.
One-off day or evening parties and workshops for adults. Birthday parties and classes for kids -Minimum $350. Team building events. Pottery badge classes. Summer camps for kids. – mccheeksstudio.com
Monart School of Art
Houston, TX
Monart School of Art, located in Houston, TX, offers art classes and parties for children and adults. Experienced artist and art teacher Audrey Monart founded the school. Monart has taught art classes for over 25 years and has built a successful program where students can explore their creative potential.

The school provides a variety of art classes for all ages, from toddlers to teens to adults. All instructors are highly experienced professionals dedicated to teaching their students the fundamentals of drawing and painting techniques. Additionally, they offer exciting weekend workshops that allow participants to delve deeper into different forms of media, such as textiles or ceramics.
For those looking for a fun group activity, the school also offers unique "Art Parties," perfect for special occasions like birthdays or corporate events.
Come and celebrate your child's birthday at Monart! We provide a safe environment for creative exploration, experienced art instructors, and professional art supplies. – houstonmonart.com
Tree House Art & Crafts
8525 Stella Link #3, Houston, TX 77025
Tree House Art & Crafts is the perfect place to host an art party in Houston! Your guests can unleash their creative sides with various unique and fun projects here. Our experienced staff offers everything from painting classes to paper mache, allowing you to create something special with your loved ones.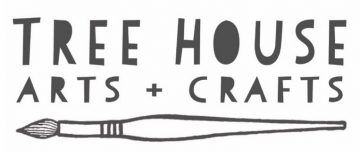 At Tree House Art & Crafts, we understand the importance of creating memories that will last a lifetime. We offer custom packages tailored to meet all needs and budgets. Whether you're looking for something small or large, our helpful team can assist with planning your special event. Plus, plenty of activities are available for children and adults alike – making it ideal for a family gathering or birthday celebration!
Birthdays are unique, so we want to help you plan the perfect party for your child! We have so many fun crafts to choose from! You are welcome to select a ship from our GALLERY or Instagram. If you have a theme, we can create art for your music! – treehouseartsandcrafts.com
Artmix Creative Learning Center
4007 Bellaire Blvd, Ste FF, Houston, TX 77025
When you think of Houston, Texas, the first thing that comes to mind is probably not art parties. However, thanks to Artmix Creative Learning Center, Houstonians have an exciting new way to celebrate special occasions and make creative memories! Located right in the heart of Houston's Montrose neighborhood, Artmix Creative Learning Center offers a unique blend of art supplies and activities designed to help people of all ages explore their creativity.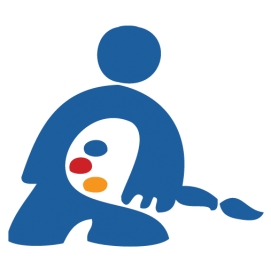 From art classes for kids and adults to mobile birthday parties and team-building events for businesses or organizations, Artmix offers something for everyone. Whether you're looking for an intimate experience with your closest friends or a more significant event that brings together dozens of guests around town, this center has everything you need under one roof.
Our mission is to give young artists a fun place to create, invent, and make personal and expressive art! Our art lessons focus on helping students build their fine motor skills while learning age-appropriate art history and new drawing, painting, sculpting, mixed media, and collage techniques. – artmixlearning.com
Art Birthday Parties at Home
For parents looking for creative ways to celebrate their child's birthday, an art-themed party is a great option. An art birthday party doesn't require expensive supplies or lots of preparation and can be tailored to any age group. The best part? You can easily plan an art-filled day in your own home!
By stocking up on materials at your local craft store or hardware store, you can create the perfect space for your little artist to express their creativity. Consider having a painting station with canvases and paints or setting up a sculpting area with wood blocks and clay. For younger children, fill up tubs of tempera paint and have plenty of paper – let them get messy without worrying about the mess!
Creative Invitations
An art birthday party is a fun way to celebrate, and the invites are an easy place to start. Get crafty and let everyone know it will be a memorable day with these creative invitations.
First, find some arts and crafts supplies like construction paper, markers, glitter glue, stickers, and anything else that can be used in making cards. Cut out shapes like stars or circles from colorful construction paper for the card's background. On each card, write in bold letters, "You're Invited: Art Birthday Party!" Include all the details, such as the event's date, time, and place. Put a personal touch on each card by drawing something related to art, like an artist's palette or brush strokes.
DIY Art Projects
With suitable materials, DIY art projects can make for a memorable birthday celebration. Kids of all ages will enjoy creating their unique works of art – it's easy to do with a few simple supplies. Whether you're throwing an artsy birthday party for your child or looking for fun ways to fill up time at family gatherings, here are some tips on bringing out everyone's inner artist.
Start by putting together a box of essential art supplies: crayons, markers, paper, construction paper, scissors, glue sticks, and stickers. Then let guests choose from these items to create whatever masterpieces they wish! For younger children who might not be able to handle the messiness of painting or gluing, feel free to add in some pre-made craft kits like pipe cleaners and beads or foam shapes.
Art-Themed Decorations
Art-themed decorations can make the occasion even more memorable when celebrating a special birthday. These decorations can come in all shapes and sizes, from small handcrafted figurines to larger wall art pieces. When planning an art-themed birthday party, consider incorporating a few of these creative ideas into the celebration.
One way to incorporate an artistic element into a birthday party is with table decorations. Scatter large, colorful paper around the table for guests to doodle on and create their works of art as conversation starters. Alternately, use paint chips to place cards or hang vibrant poster boards along the wall for guests to write their good wishes. For extra fun, provide markers in multiple colors, so everyone has plenty of options when designing their creations!
Fun Craft Activities
Whether it's a specific theme or just an art birthday party, plenty of craft ideas will please even the pickiest of guests.
Craft activities can be tailored to any age group, from paper mache masks and balloon animals to decorated picture frames and colorful streamers. Best of all, these activities don't have to be complicated or expensive – all you need are basic supplies such as glue sticks, construction paper, and glitter! With creativity and help from parents or older siblings, you can turn ordinary materials into something extraordinary.
With so many choices available, finding the perfect craft project for your child's special day is easy.
Artistic Treats & Snacks
Are you hosting an art-themed birthday party? Take it to the next level with creative treats and snacks! These unique snacks will have your guests marveling over your artistic prowess without breaking the bank. Whether you bake yourself or order from a bakery, these delicious treats will make any art-themed birthday party stand out.
For a simple yet fun snack, try making cupcakes decorated with edible paintbrushes made of pretzel sticks and fruit leather. Kids love helping make them too! You can also get crafty with other classic desserts like cookies; use shaped cookie cutters for personalized designs that match your theme. For something extra special, order custom cake pops designed in the shape of paint palettes or crayons that will wow everyone at the party. Don't forget about savory food options!
Arts & Crafts Party Favors
From custom paint sets they can keep forever to coloring books and puzzles that will keep them entertained for hours, there's no shortage of creative ideas for putting together unique and fun party favors. You can even create a handmade craft that your guests can take home as a reminder of their great time at the birthday celebration. Whatever you choose, these art-inspired items will surely be a hit with kids of all ages!