Cinco de Mayo in Houston
Cinco de Mayo is a beloved holiday in many cultures, and Houston is no exception. This festive day commemorates the Mexican Army's unlikely victory over French forces at the Battle of Puebla in 1862. It's a great time of year to bring families together and have fun with kids. If you're looking for ways to make this Cinco de Mayo special for your little ones, look no further!
For many Americans, Cinco de Mayo means savoring Mexican food and perhaps a few margaritas. However, Cinco de Mayo, which means May 5 in Spanish, is probably one of the most misinterpreted Mexican holidays. Opposite to popular belief, Cinco de Mayo is not Mexico's independence day. Mexican independence was observed on Sept. 16. Today, Cinco de Mayo has become more of an American holiday than a Mexican one.
Cinco de Mayo with Kinder HSPVA at Discovery Green
1500 McKinney, Houston, Texas 77010; 713-800-4711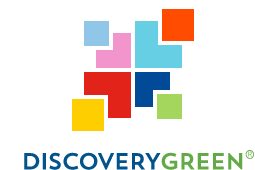 If you're looking for something fun to do this Cinco de Mayo, look no further than the Kinder High School for Performing and Visual Arts (HSPVA) at Discovery Green! This unique event will provide a festive atmosphere but also an exceptional performance of Mexican folk music from some of Houston's most talented students.
The event is sure to be an unforgettable experience. The night will begin with a traditional Mexican dinner and then quickly transition into an exciting performance by the HSPVA Mariachi Band. Guests can expect to hear classic songs such as "Cielito Lindo" and "La Bamba," as well as original compositions created by the students. Dancers will accompany the live music in colorful costumes that are certain to add even more energy and excitement to the evening. – discoverygreen.com
LULAC District VIII Cinco de Mayo Parade
PO Box 8620, Houston, TX 77249; 713-695-5980
The LULAC District VIII Cinco de Mayo Parade will be a vibrant celebration of Mexican heritage and culture on Saturday, May 5. Thousands of people will gather in downtown Austin to show their pride for this important holiday commemorating the Mexican army's victory over French forces at the Battle of Puebla on May 5, 1862. The parade is co-sponsored by local businesses and the League of United Latin American Citizens (LULAC) – a civil rights organization advocating for Latinos in the United States since 1929.
The parade starts at 11 AM with a procession from Congress Avenue to Riverside Drive. As participants march along, they'll be entertained by various musical performances and traditional folkloric dance troupes showcasing Mexican culture through lively costumes and steps filled with energy and emotion.
Join us for our annual Cinco de Mayo Parade starting at the corner of Hamilton and Texas in Downtown Houston. This festive parade will gather elected officials, community members, businesses, schools, colleges, and others to walk and dance to the rhythm of Hispanic music. We hope to see you there. – lulacd8.com
Cinco De Mayo Celebration at Kemah Boardwalk
215 Kipp Ave. Kemah, TX 77565; 877-285-3624
This Cinco De Mayo, the Kemah Boardwalk invites all Houstonians to join in their festive celebration! On Saturday, May 5, the Boardwalk will host a day of fun activities for everyone. This event will surely be an unforgettable part of your holiday weekend, from traditional Mexican music to delectable cuisine.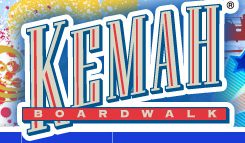 Kemah's Boardwalk will provide live entertainment from local mariachi bands and dancers. Guests can even get into the spirit by donning colorful costumes and participating in the ever-popular pinata game. The entire family will have a blast with various carnival games set up onsite and plenty of rides for all ages.
The Kemah Boardwalk is open daily, providing fun for everyone! Located just 20 miles from downtown Houston, the Kemah Boardwalk is home to fabulous waterfront restaurants, amusements, charming retail stores, festivals, and seaside shows daily. – kemahboardwalk.com
Cinco de Mayo at Miller Outdoor Theater
6000 Hermann Park Dr. Houston, TX 77030, (832) 487-7102
Cinco de Mayo is an exciting time to be in Houston! On Saturday, May 4, Miller Outdoor Theater will host a day-long event celebrating the Mexican victory over French forces. Live music will fill the air with mariachis and traditional folk tunes that will have attendees dancing all night long.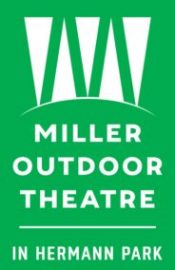 The event is free and open to the public, making it perfect for a family outing. Food trucks will also serve traditional Mexican cuisines like tacos, quesadillas, and margaritas for those 21 and older. Kids can enjoy various activities such as face painting, piñatas filled with candy, arts and crafts classes hosted by local artists, and more.
It's sure to be a fun evening of cultural celebration at Miller Outdoor Theater this Cinco de Mayo!
Houston's Miller Outdoor Theatre in Hermann Park is unique in the United States, offering an eight-month season of professional entertainment that is artistically excellent, culturally diverse, and always FREE of charge to the public. This is the country's most extensive "always free" program. Miller Outdoor Theatre offers any Houston performance venue's most diverse season of professional entertainment, and it's all FREE! Classical music, jazz, world music, dance, ballet, Shakespeare, musical theatre, classic films, and much more are included in this year's outstanding line-up. Relax in the covered seating area or enjoy a pre-performance picnic on the hillside. All performances at Miller are family-friendly! – milleroutdoortheatre.com
Cinco de Mayo at Children's Museum Houston
1500 Binz Street, Houston, TX 77004; (713) 522-1138
Cinco de Mayo is a great time to celebrate Mexican culture, and the Children's Museum Houston has made it even easier. This year they are hosting a day full of fun activities for families to enjoy together.

Families can look forward to delicious Mexican treats, interactive games, and live music from traditional mariachi bands. There will also be crafts that children can bring home as a reminder of their day at the museum. Plus, with each family ticket purchased, one adult will receive free admission!
The event takes place on Sunday, May 5, and promises an unforgettable experience for all ages. With so much fun happening all in one place, you won't want to miss out on this Cinco de Mayo celebration at the Children's Museum Houston!
The Houston region has one of the largest child populations in the United States, and Children's Museum Houston serves an audience of more than 1 million children and families each year. Children's Museum Houston is a non-profit 501(c)3 organization that relies on private and public contributions. When you support us, you can feel confident that your donation benefits Houston's children. – cmhouston.org
At Home Fiesta
It's time to get your sombreros and maracas ready! Cinco de Mayo is the perfect opportunity for a festive fiesta at home. This Mexican holiday celebrated the Mexican army's unlikely victory over the French Empire in 1862. Celebrating with a delicious feast and lively decorations is a great way to commemorate this important day from the comfort of your home.
While traditionally, this holiday was celebrated mainly in Mexico; it has become an international celebration worldwide. If you're looking to bring that spirit into your home, start by making classic dishes like enchiladas or tacos with all your favorite toppings. Set up traditional decorations like colorful streamers and paper lanterns around your living room to create an authentic ambiance.
Take a Trip to the Mexican Cultural Institute
The Mexican Cultural Institute has something for everyone – from educational presentations and tours exploring Mexican history to traditional dances and musical performances. Visitors who attend will have plenty of chances to appreciate the vibrant culture and customs associated with Mexico's rich heritage. In addition, there will be vendors on site where visitors can purchase authentic handmade items, souvenirs, jewelry, and more! Plus, no Cinco de Mayo celebration would be complete without some delicious Mexican food – so guests won't want to miss out on all the tasty treats available throughout their visit.
Enjoy a Mexican Meal Out
Celebrate Cinco de Mayo in Houston with a delicious Mexican meal out! In Houston, you can find a variety of unique and flavorful Mexican dining experiences that are sure to please even the pickiest eaters. From traditional tacos and burritos to more sophisticated dishes like poblano chile rellenos, there's something for everyone. Whether you're looking for an intimate dinner for two or a festive party atmosphere, there are plenty of restaurants in the area to choose from. With so many great options, it can be hard to decide where to go. Here are some tips on how to find the perfect place for your Cinco de Mayo celebration:
Look for restaurants specializing in authentic Mexican cuisine from Mexico City or other regions. Ask what ingredients they use and if they offer specialty items like mole sauces or homemade salsas.
Participate in a Cinco de Mayo Parade
Cinco de Mayo is an exciting time to celebrate Houston's Mexican culture and heritage. Celebrate this special day on May 5 with a festive Cinco de Mayo Parade! Houston has hosted annual parades for over three decades to honor this important holiday. Join thousands of other spectators and participants as they march through downtown Houston in celebration.
The parade route starts at Market Square Park and will feature traditional Mexican dance troupes, colorful floats, high school marching bands, and much more. Held each year on the first Sunday in May, be sure not to miss out on this fantastic opportunity to experience the vibrant culture that is unique to Houston! Attendees will see traditional music performances from local groups and sample delicious food from local restaurants throughout the parade route.
Visit an Educational Exhibit on the History of Cinco de Mayo
Celebrate Cinco de Mayo with a visit to an educational exhibit in Houston. From May 1st-5th, visitors will have the opportunity to gain insight into the history and culture of this important holiday. The exhibition, located in the heart of Houston, will feature interactive activities and informative displays about the events leading up to Cinco de Mayo.

The 1810 battle of Puebla is considered a pivotal moment in Mexican history and is celebrated on May 5 each year as Cinco de Mayo. Learn about this event by viewing rare artifacts from that era at the exhibition, including documents, photographs, paintings, and authentic clothing worn by soldiers during that time. Visitors can also participate in hands-on workshops to explore traditional dances and food enjoyed during Cinco de Mayo celebrations.
Celebrate with Traditional Crafts and Games
Houstonians can get into the spirit of Cinco de Mayo and experience the culture with traditional crafts and games. The celebration of Cinco de Mayo in Houston is a vibrant affair where people join together to show their patriotism. The holiday takes place each year on May 5 and marks the victory of Mexico over French forces at the Battle of Puebla in 1862.
Families can indulge in Mexican-themed arts and crafts like paper flowers, piñatas or weaving bracelets, or dream catchers to get into the festive atmosphere.
Final Word
Cinco de Mayo is a beautiful opportunity for Houstonians to experience the city's culture and diversity. From lively street festivals to family-friendly events to exciting nightlife activities, there are plenty of ways to celebrate this special day. Whether you're looking for an educational experience or want to have some fun, Cinco de Mayo in Houston is sure to provide something special! So gather your friends and family and get ready to experience the energy and excitement of this memorable holiday.