Top Houston Fall Activities
It is official. The kids are in school and while the weather tells you that it's summer, the calendar is most certainly full of fall fun. So dust off your boots, find a few of those scarves, and mark your calendar for some can't-miss celebrations, things to do, must-visit places as well as events taking place in Houston over the next few months.
Fall in Houston is a beautiful time of year, with temperatures cooling and festivals to enjoy. The city offers plenty of fun activities for kids so they can take advantage of the season. Here are some top fall activities in Houston:
Fall Festival at Moody Gardens
Visit the Fall Festival at Moody Gardens – this annual event is great for families, with rides, attractions, a petting zoo, and more. Kids will have a blast exploring the different areas and taking part in live entertainment.
Moody Gardens is hosting a Fall Festival this year! Kids of all ages can join the fun. From pumpkin carvings and haunted hayrides to live entertainment, there's something for everyone.
Young children will love the pumpkin patch filled with colorful gourds, where they can pick their perfect pumpkin for carving. Afterward, take a ride on the Haunted Hayride – a spooky adventure through Moody Gardens' dark paths! Live music and theatrical performances will entertain throughout the day.
The event also features an array of tasty treats from local vendors. Enjoy apple cider donuts, kettle corn, and plenty of other fall favorites while taking in the sights and sounds of Moody Gardens' Fall Festival!
Old MacDonald's Farm
Head over to Old MacDonald's Farm near Houston – an outdoor family park filled with farm animals, hayrides and slides. Get lost in the corn maze or pick your own vegetables from the garden! It's a great way to get out into nature while having fun together as a family.
Old MacDonald's Farm is a great place for kids and families in Houston to visit this fall season! This petting zoo, located off the I-45 North freeway, has been a local favorite since its opening in 1980. Guests can explore the farm and visit with farm animals like sheep, goats, cows, chickens, and more! Kids of all ages can enjoy seeing the animals up close and learning about where their food comes from. The farm also offers pony rides for an extra fee.
In addition to seeing all the animals at Old MacDonald's Farm, visitors can buy pumpkins from the onsite pumpkin patch, find fun souvenirs in the gift shop or take pictures around one of many photo ops. There are even tractor rides that take guests around the entire property to see everything Old MacDonald's Farm has to offer.
Bayou City Farmers Market
Check out Bayou City Farmers Market – this weekly market takes place each Saturday morning at City Hall Plaza downtown.
The Bayou City Farmers Market is a must-visit for Houston families this fall. Located in downtown Houston, it provides the perfect opportunity to get outside and enjoy the city's unique offerings. The market has something for everyone; kids can explore the stalls of local vendors selling fresh produce, delicious prepared foods, handmade crafts, and more.
Parents will appreciate that all items are locally grown and produced with sustainable practices –– making it easy to find organic products and support small businesses. Plus, there are plenty of activities for the whole family to enjoy! From live music to interactive art projects and cooking classes, parents can have just as much fun as their kids while exploring this vibrant community space.
S.E.C.R.E.T at Children's Museum of Houston
Houston, TX 77004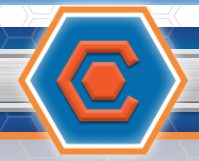 S.E.C.R.E.T. is an organization that protects the mysterious Crystals hidden underneath the museum. The Crystal energy flows through pipes in the museum to power the exhibits. As a S.E.C.R.E.T. Agent, we need you to complete missions to protect the Crystals! – secret.cmhouston.org
Mummies of the World at Houston Museum of Natural Science
1001 Bissonnet, Houston, Texas 77005; 713.639.7300

Welcome to the Museum of Fine Arts, Houston. I hope you find mfah.org an inspiring guide to the wonderful experiences in store for you at the Museum, and I invite you to explore all of the exceptional exhibitions, installations, and virtual programming. We are especially pleased to introduce Houston—and the world—to the new Nancy and Rich Kinder Building, dedicated to the first comprehensive display of the Museum's international collections of modern and contemporary art. This beautiful facility, and the surrounding plazas, gardens, and commissions, match the growth, diversity, and dynamism of our city. The inaugural exhibition Connecting Currents comprises thematic installations of art from the 1960s to 2020.- mfah.org
Children's Museum Houston
1500 Binz St. Houston, TX 77004; (713) 522-1138

The Houston region has one of the largest child populations in the United States and the Children's Museum Houston serves an audience of more than 1 million children and families each year. Children's Museum Houston is a non-profit 501(c)3 organization that relies on private and public contributions. When you support us, you can feel confident that your contribution directly benefits the children of Houston. Whether our just visiting or a regular, we've got ways for you to save on admission and access all that we have to offer. – cmhouston.org
The Original Greek Festival
713.526.5377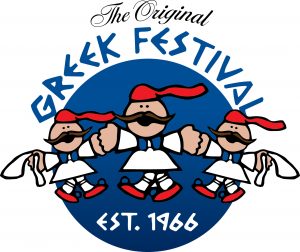 In 1917, a handful of Greek immigrants formed what is today one of the largest Greek Orthodox communities in the United States. The vision, foresight and dedication of those few faithful immigrants laid the groundwork for what exists today. AGOCFrom its original location in downtown Houston (what is now Tranquility Park) to the sprawling grounds that border Yoakum Boulevard, Annunciation Greek Orthodox Cathedral has become a major force in the religious and social communities that comprise Houston today.- greekfestival.org
Space Center Houston
1601 NASA Pkwy, Houston, TX 77058; 281-283-4755

The Manned Space Flight Education Foundation is a 501(c)(3) nonprofit educational foundation offering extensive science education programs and a space museum. The cornerstone of its education mission is Space Center Houston, a leading science and space exploration learning center. It is one of Houston's top attractions, the area's No. 1 attraction for international visitors, the Official Visitor Center of NASA Johnson Space Center and a Smithsonian Affiliate. – spacecenter.org
Houston Zoo
6200 Hermann Park Drive, Houston, TX 77030; 
713-533-6500

The Houston Zoo connects communities with animals to inspire action to save wildlife and is committed to being a leader in the global effort to save animals in the wild. We are home to over 6,000 permanent residents (our animals) for whom we provide the highest standard in animal care. Each year, we welcome over two million guests who come to experience our incredible animals and ecosystems, and through their admission ticket or membership, help us fund the protection efforts of the counterparts of every species at the Zoo, in the wild. Through guests visiting the Zoo, we support 49 wildlife conservation projects in 27 countries around the world. We are proud to be the second most visited Zoo in the US, and the most-attended cultural attraction in the region. – houstonzoo.org
Houston Ballet
713-535-3231

We offer a variety of performances and dance classes, most of which are FREE of charge. Programs designed for students to experience the art form of dance in a performance or presentation. Programs in which students participate in dance classes. Programs for teachers and students that approach academic content and Social and Emotional Learning. – houstonballet.org