Best Things to Do with Kids This Summer in Houston
With school out for the summer, it's time to discover the best entertainment and things to do for everyone in the family, from free and budget-friendly choices to unique experiences. Have fun with the latest museum exhibits, make a splash, head out on an outdoor journey, and much more that will make this summer a memorable one. Below is a list of Houston's best things to do with kids this summer.
There are a plethora of engaging activities and exciting locations in Houston. Our viewers had difficulty narrowing down their favorites among the numerous submissions! A list of Houston-area attractions that are popular with children and their families has been provided in this section. In the meantime, be sure to visit all of these other great destinations. Please explore our website to find out what more we have to offer!
Visit Children's Museum Houston
1500 Binz St.
Houston, TX 77004
(713) 522-1138

We transform communities through innovative, child-centered learning. A Playground for Your Mind!™ Children's Museum Houston comprises 90,000 square feet of interactive exhibits. – cmhouston.org
Explore Houston Museum of Natural Science
5555 Hermann Park Drive
Houston, TX 77030
(713) 639-4629

The Houston Museum of Natural Science isn't just a one-stop shop for visitors. You're venturing through exotic locales like lush rainforests and distant universes. As you travel back in time, you'll also be soaring into the future of renewable energy. Houston's Museum of Natural Science has five floors of permanent exhibits and changes its special shows frequently, so you'll never run out of new things to learn about the wonders of science. Explore the links below to learn how to get the most out of your visit to this Houston must-see. – hmns.org
Visit Space Center Houston
1601 NASA Pkwy.
Houston, TX 77058
281-244-2100

The Manned Space Flight Education Foundation, a 501(c)(3) non-profit educational foundation, owns and operates Space Center Houston, a space museum, and substantial science education programs. The top priority is learning about science and space exploration at Space Center Houston. Discover how space inspires technological, cultural, and social progress. Explore advancements in rocket launch and landing mechanics, glimpse international collaboration aboard the Space Station, and see space robotics development and evolution. – spacecenter.org
Take a trip to Houston Zoo
6200 Hermann Park Drive
Houston, TX 77030
713-533-6500

One of Houston Zoo's primary goals is to connect people with animals so that they can take action to rescue wildlife and become leaders in the global movement to do so. We have almost 6,000 animals who call us home, and we treat them with the utmost respect and dignity. Over two million people visit the Zoo each year to see our amazing creatures and ecosystems, and their admission or membership fees allow us to support the conservation efforts of the Zoo's wild counterparts of every species. Visitors to the Zoo support 49 wildlife conservation initiatives in 27 countries. For this and many more reasons, we're happy to be a top cultural destination in this area. – houstonzoo.org
Have fun at Six Flags Hurricane Harbor Splashtown
21300 I-45,
Spring, TX 77373
281-355-3300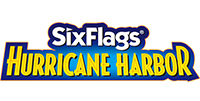 Park Reopened on April 30, 2022. Take a swirl around Big Spin, get a speed rush on Vortex, and much more! We have dozens of thrills to test your limit. Whether you're planning an office outing, a family reunion, or a fun day with friends, we have great rates for groups of 10 or more. – sixflags.com/splashtown
Watch kid-centric shows at Miller Outdoor Theater
6000 Hermann Park Drive,
Houston, TX 77030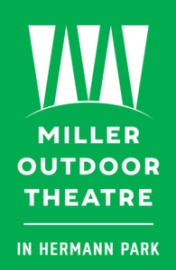 The Miller Theatre's advisory board (MTAB) aims to produce accessible, high-quality performances at the Miller Outdoor Theatre for Houston's various neighborhoods and visitors to this magnificent city, using public and private funds. Hermann Park's Miller Outdoor Theatre offers an eight-month season of professional entertainment that is artistically good, culturally diverse, and always FREE to the public. It is the only venue of its kind in the United States. This is the country's most prominent "always free" program. Miller Outdoor Theatre's season of professional entertainment is the most variety of any Houston performance venue, and it's all FREE! – milleroutdoortheatre.com
Enjoy nature at Houston Arboretum & Nature Center
4501 Woodway Drive
Houston, TX 77024
713.681.8433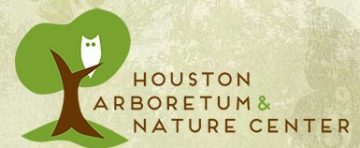 The Houston Arboretum & Nature Center is located on the western border of Memorial Park and provides an opportunity to escape city life's rush and bustle. People of all ages can learn about nature at this 155-acre non-profit urban nature sanctuary. It's critical to keeping the city's native plants and animals safe from development in the heart of the metropolis. An educational non-profit, the Houston Arboretum, operates on city property. – houstonarboretum.org
Visit Fort Bend Museum
410 S. Fifth Street
Richmond, TX 77469
281-342-6478

The Fort Bend History Association's substantial collection is displayed in a freshly remodeled permanent gallery within the museum. Explore the Long-Smith Cottage on a guided tour. The "Mother of Texas," Jane Long, owned the land on which the 1855 cottage now stands, making it one of Richmond's oldest structures. Congressman John M. and Lottie Dyer Moore lived in the Moore Mansion, which was built in 1883. The house, added to the National Register of Historic Places in 2001, was home to four generations of the Moore family. Anyone can visit the gallery, which is free to do. – fortbendmuseum.org
Bring the kids to Moody Gardens.
One Hope Boulevard
Galveston, TX 77554
409-744-4673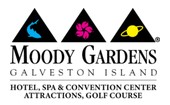 Visitors to Moody Gardens can learn about animal rehabilitation and conservation and enjoy various recreational and educational activities. Ride Colonel Paddlewheel Boat on the Colonel Paddlewheel Boat, the Rainforest Pyramid and Aquarium Pyramid MG3D Theater and 4D Theater 20,000 Leagues Interactive Adventure Discovery Museum 20,000 Leagues Interactive Adventure – moodygardens.com
Hermann Park
1700 Hermann Drive
Houston, TX 77004
713-524-5876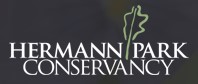 There are four fascinating fountains to run or walk through to cool down from the heat. The Plaza's fountains are excellent for children and adults to cool off. At the far end of the Jesse H. Jones Reflection Pool, in Molly Ann Smith Plaza, you'll find them near the Pioneer Memorial Obelisk. Because of their prominent placement, these fountains serve as a convenient and universal place to cool off from the sun. – hermannpark.org