Houston Health Care Guide
Houston is a major metropolitan city in Texas, renowned for its booming economy and diverse culture. But what makes Houston stand out is its commitment to health care. Houston provides a wide range of medical services, from specialized clinics to top-notch hospitals, that serve the needs of its citizens and visitors. With approximately 70+ hospitals and thousands of physicians available in the greater Houston area, healthcare options are plentiful.
Ask Houstonians what they like most about living in Houston; chances are, they'll mention medical care. From the world-renowned Texas Medical Center south of downtown to good community hospitals in outlying areas, Houston boasts world-class medical facilities and expertise. The city's hospitals are ranked among the top in the nation, and many Houston doctors and surgeons are considered number one in their fields.
Top Hospitals in Houston
Houston, Texas, is home to some of the most renowned hospitals in the nation. From leading research centers to top-rated children's hospitals, this city offers a variety of options when it comes to medical care. The vast majority of these hospitals have cutting-edge technology and highly trained staff dedicated to providing excellent patient care. Many of these facilities have been around for decades and have helped countless individuals receive the necessary treatment.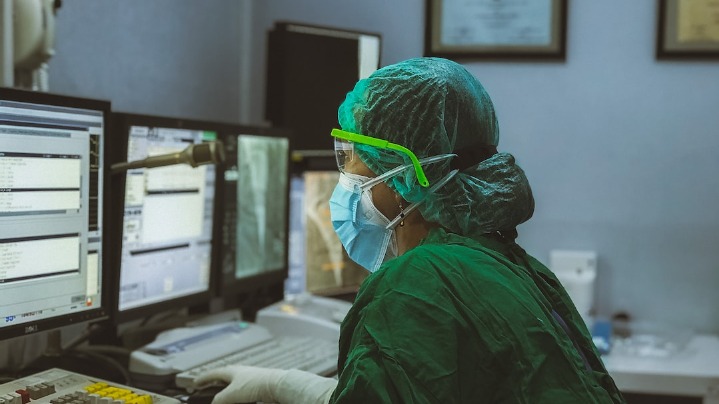 With over two dozen hospitals, it's no surprise that Houston offers an array of healthcare services and options for its residents. From neighborhood clinics to nationally ranked specialty hospitals, the city has something to provide for everyone. In this article, we'll explore the different hospitals that make up Houston's comprehensive healthcare system and their various services and specialties.
Texas Medical Center
With 5.5 million patient visits a year—many from outside the United States—the Texas Medical Center has 46 not-for-profit member institutions providing patient care, cutting-edge research, and education for medical and nursing students. Beyond its impact on health care, the Texas Medical Center is Houston's largest single-site employer, with more than 73,000 employees. Hospitals include Memorial Hermann (memorialhermann.org), the primary teaching hospital for the University of Texas Medical School in Houston, and a Level I trauma center. Memorial Hermann Healthcare System operates hospitals in Katy, Fort Bend County, The Woodlands, Memorial City, and Houston's northwest, southeast, and southwest areas.
Houston Methodist Hospital
6565 Fannin St, Houston, TX 77030
The Methodist Hospital (methodisthealth.com), the home of internationally acclaimed heart surgeon Michael DeBakey for sixty years, is among the country's top centers for otolaryngology, neurology/neurosurgery, ophthalmology, gynecology, heart surgery, psychiatry, and urology. One of the top ten heart centers in the country, the Texas Heart Institute of St. Luke's Episcopal Health System (sleh.com), is where the first heart transplant in the United States was performed, thanks to the pioneering work of Dr. Denton Cooley. St. Luke's cares for more than half a million patients each year, and through an affiliation with Kelsey-Seybold Clinic, patients have access to the expertise of more than 320 physicians in more than fifty specialties and subspecialties practicing at eighteen locations throughout the Houston area.
Texas Children's Hospital
6621 Fannin St, Houston, TX 77030
Texas Children's Hospital (texaschildrenshospital.com) is internationally recognized for exceptional comprehensive care and trailblazing research. Consistently ranked among the nation's top ten pediatric hospitals, Texas Children's, in affiliation with Houston's renowned Baylor College of Medicine, ranks first in National Institute of Health (NIH) research funding for pediatric hospitals, participating in more than four hundred groundbreaking research projects.
MD Anderson Cancer Center
1515 Holcombe Blvd, Houston, TX 77030
The University of Texas M. D. Anderson Cancer Center (mdanderson.org) is ranked as the nation's top cancer hospital in U.S. News and World Report's 2008 list of "America's Best Hospitals." It has ranked as one of the top two hospitals for cancer care for nineteen years since the magazine began its annual survey in 1990. Many advances that have pushed the combined five-year survival rate for all cancers to 66 percent were initiated at M. D. Anderson. Today its new Proton Therapy Center is making great strides in treating many types of cancer by directing highly targeted radiation to cancerous tissue while sparing healthy tissue.
Best Senior Care Houston
Houston is home to a large and diverse population of seniors, and the need for quality senior care is an essential issue for many families in the Houston area. With so many options available, deciding which one is best for your loved one can be difficult. Fortunately, there are a few key aspects that you should consider when researching senior care services in Houston.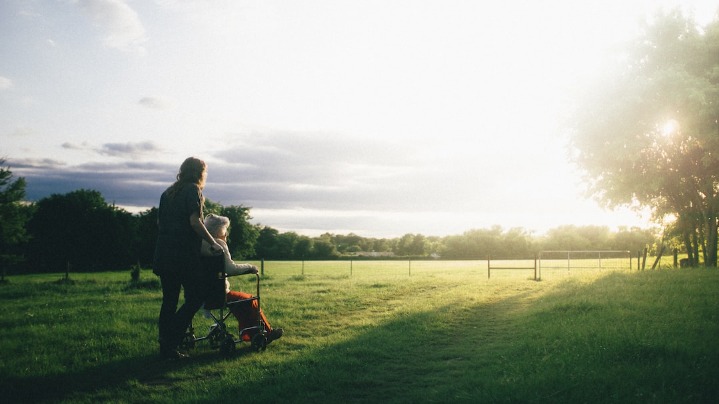 The Houston area has an abundance of services for the elderly, including more than 280 assisted-living facilities, 80 skilled-care facilities, and about 30 independent-living communities. Some of the notable facilities are the Buckingham (buckinghamhouston.com), Treemont (treemont.com), Clarewood House (clarewoodhouse.com), Terrace at West University (terraceliving.com), and Parkway Place (bucknerretirement.org). Additionally, home health care is provided through several organizations, such as Sheltering Arms (shelteringarms.org).
The Buckingham
8580 Woodway Dr, Houston, TX 77063; (713) 979-3090
Buckingham is an independent and assisted senior living community in Houston, Texas. Located in the vibrant Galleria area, Buckingham offers modern amenities and services to its residents. With a focus on providing seniors with the opportunity to continue living life to the fullest, Buckingham offers a variety of activities and amenities designed to meet their needs. From 24-hour concierge service to chef-prepared meals, Buckingham provides exceptional care and support to its residents.
Treemont Senior Living
2501 Westerland Dr, Houston, TX 77063; (713) 783-6820
Treemont is an inviting senior living community located in Houston, Texas. Its vibrant atmosphere and amenities make it a special place for seniors to enjoy their golden years. Residents can take advantage of the various amenities that Treemont provides, such as fitness centers, wellness programs, and cultural activities. The community is also close to shopping, restaurants, and parks for those who like to get out and explore.
Clarewood House
7400 Clarewood Dr, Houston, TX 77036; (713) 774-5821
Clarewood House in Houston, Texas, is a premier senior living facility providing quality care for its residents for over 30 years. It is situated in a luxuriously landscaped property and offers many amenities to ensure its occupants' highest standard of living. Residents benefit from various recreational activities, social events, health services, and more. The staff is warm and welcoming, enabling seniors to thrive and lead fulfilling lives.
Terrace at West University
5151 Buffalo Speedway, Houston, TX 77005
Terrace at West University provides quality care and support for older adults. Located in the heart of Houston, this community offers independent living, assisted living, and memory care options to meet individuals' specific needs. Residents of Terrace at West University benefit from various services that help foster an active lifestyle, including restaurant-style dining, housekeeping, transportation services, and multiple activities.
Buckner Parkway Place
1321 Park Bayou Dr, Houston, TX 77077; (281) 556-9200
Located in the city's heart, Buckner Parkway Place offers residents various amenities and services designed to meet their needs. With its convenient location, easy access to public transportation, and countless nearby attractions, Parkway Place is ideal for retirees to relax and enjoy their retirement years. This article will provide an overview of the benefits of living at Parkway Place, including its location, amenities, and activities available to residents.
Sheltering Arms
Sheltering Arms is an organization that provides senior living options in the Houston area. The organization works hard to provide traditional and modern living accommodations for those needing assistance finding a place to live in their golden years. With the help of Sheltering Arms, senior citizens can enjoy a high quality of life with access to activities and amenities designed specifically with them in mind.
Houston Pet Care
From picking out the perfect food and treats for your furry companion to scheduling regular vet visits and ensuring that their vaccinations are up to date, taking proper care of your pet can be overwhelming but incredibly rewarding. Luckily, Houston offers both experienced veterinarians and knowledgeable staff at local pet stores who can help you ensure that all needs of your treasured animal are met. With some research and understanding of what to look for in quality care, you can ensure that your beloved animal gets all the necessary attention it deserves!
Houstonians take to pets in a big way, so it's no surprise that you can find every pet service and activity imaginable, from doggie day spas to pet training, pet get-togethers ("yappy hour") and dedicated rescue groups for countless breeds and all types of four-footed friends. Regardless of where they live,
Houston pet lovers are never far from exceptional veterinary care. Many of Houston's veterinarians are graduates of the renowned College of Veterinary Medicine at Texas A&M University, one of the top veterinary schools in the country.
610 Pet Lodge
10026 Whiteside Ln, Houston, TX 77080; (832) 909-8082
Located conveniently off 610 Loop, with easy access to downtown and surrounding areas, this pet lodge is the perfect place for your furry family members. With over ten years of experience in providing quality pet care, they have become a trusted name in the local community.
At 610 Pet Lodge, their experienced staff is passionate about ensuring guests have an enjoyable and safe stay. They offer lodging options ranging from standard kennels to luxury suites with flat-screen TVs and beds for ultimate comfort. In addition to overnight stays, their services include daycare, grooming, bathing facilities, exercise yards, and walking trails. They also provide nutritional counseling and professional training classes onsite.
Petcare Express
2501 W Holcombe Blvd B, Houston, TX 77030; (713) 592-9977
Petcare Express offers various services tailored to meet each pet owner's needs. Petcare Express has something for everyone from individual play dates and boarding packages to specialized training and full-service grooming. They have also teamed up with local animal hospitals and rescue organizations to give back to their community.
The staff at Petcare Express are highly trained professionals who strive to work with every customer on a personal level to ensure all pets are safe and comfortable while receiving the highest quality care available. Their commitment goes beyond just providing exceptional service; they want to ensure that your pet feels loved throughout their stay.
Nourish Pet Care & Cat Boarding
7951 Katy Fwy Q, Houston, TX 77024
Nourish Pet Care & Cat Boarding is a care and boarding facility in Houston, Texas. The staff at Nourish Pet Care are highly trained professionals who provide compassionate and personalized care to each pet that comes into the facility. With over 15 years of experience providing quality pet care services, Nourish Pet Care focuses on providing a haven for all cats and dogs during their stay. All pets are provided with healthy meals, plenty of exercise time outdoors, and lots of tender loving care from the staff to ensure every pup or kitty feels as comfortable as possible.
Houston Healthcare Resources
The healthcare system in Houston is vast and highly successful. The city has several top-tier hospitals, medical institutions, and access to the latest treatments and technologies. The town also boasts many healthcare providers and insurance plans, making it easier than ever to find the right combination of coverage and care for individuals and families. Despite challenges such as rising costs, Houston remains one of the most attractive places in the United States to receive quality healthcare.